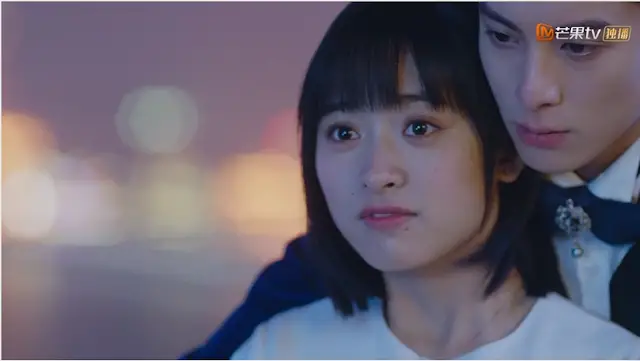 Dao Mingsi's mother is back in Shanghai for her son's birthday and Dao Mingsi planned to introduce Shan Cai to her. She isn't
 exactly the nice auntie you'll meet at your friend's house and even the F4 are afraid of her. When you pit the tyrannic mother against the stubborn Shan Cai, the two personalities will surely crash. With the new character(s) being introduced in this episode, hopefully, our main otp are strong enough to withstand whatever trials that are coming their way.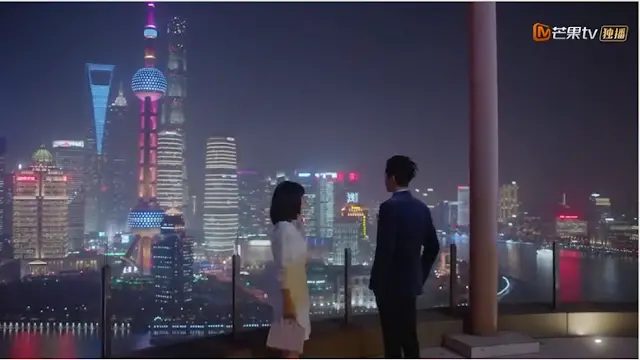 A night to remember. After Shan Cai hears all the scary details regarding Dao Mingsi's mother, she is determined to steer clear. When Dao Mingsi tries to take Shan Cai to meet his mother, she pulls her hand away and loses balance, knocking off the table. If that's not bad enough, she falls flat on the floor as soon as Dao Mingsi's mother, Dao Mingfeng, walks in. 
Immediately getting on Dao Mingfeng's wrong side for causing such a commotion, Shan Cai is asked to leave, but Dao Mingsi holds his ground. Dao Mingfeng seems hellbent on embarrassing Shan Cai at this point and requests for Shan Cai to play the piano, assuming that Shan Cai wouldn't know how. To everyone's surprise, Shan Cai plays a piano piece beautifully and unabashedly declares that it was the only song that she knew how to play. She stands up, head held high and as she walks out, Dao Mingsi holds her hand and leaves with her. 
He takes her to the top of one of the skyscrapers in Shanghai where Shan Cai finally presents him with the gift she made for his birthday – biscuits in the shape of Dao Mingsi's head. He couldn't be happier. 
Like mother, like daughter. The next day, Dao Mingfeng pays a visit to Shan Cai's house to give her family 5,000,000 yuan to leave Dao Mingsi alone. Just like her daughter, Shan Cai's mom who is usually very agreeable is surprisingly unfazed and she pours a bowl of flour right on the head of Dao Mingfeng. 
A big mistake. Dao Mingfeng has reached her limits. She arranges for Dao Mingsi to be married and even invites Shan Cai to witness the engagement. Dao Mingsi, being impulsive, runs away from the hotel intending to take Shan Cai with him; but as soon as he looks behind, he realizes that he grabbed the wrong girl. Tagging along behind him is Xiaozi, his supposed future wife.
A new friend. Who wouldn't get mad when the guy who said he likes you grabs another girl? Shan Cai is clearly hurt this time. While Dao Mingsi tries to explain himself, Xiaozi suddenly comes out of nowhere to tell Dao Mingsi that she likes him. Shan Cai hears this and walks away. Xiaozi catches up to her and persuades Shan Cai to become friends while requesting help in capturing Dao Mingsi's heart. Shan Cai, being the kind-hearted girl, agrees.
It's over. With a woman as rich and skilled as Xiaozi, it's understandable for Shan Cai to lose confidence. When Dao Mingsi comes to visit her at home, she tells him that he and Xiaozi are the perfect match, but her honest words just end up hurting the both of them in the process. My two cents, she really shouldn't have said that, it's not as if Xiaozi can win the heart of Dao Mingsi.