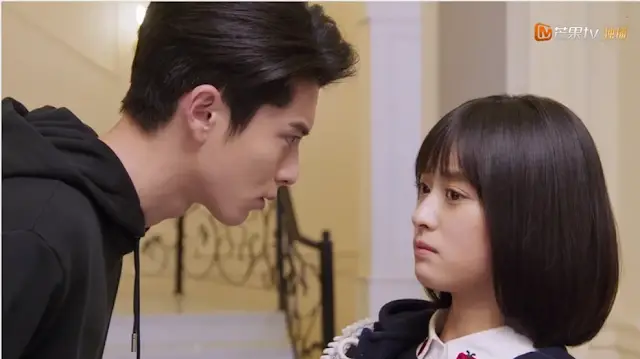 There's so much cuteness when our main otp are not fighting. True to her name as a type of week, Shan Cai is no ordinary girl. No matter how much other people step on her, she rises to the occasion. Of course, none of it would be possible without some inspiration from our very supportive Dao Mingsi.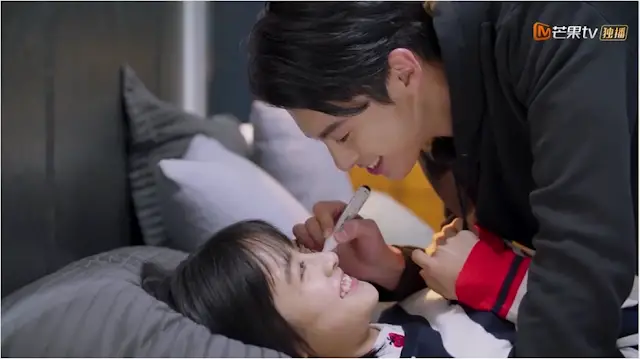 Bonding over an impossible opponent. While training to become a chef, Shan Cai learns about one of the other contestants, Zhou Caina, is a young prodigy who has been winning international cooking shows even before college. Knowing that she's no match, Shan Cai planned to wave the white flag rather than embarrass herself. As she tries to sneak out of the house, Dao Mingsi catches her and brings her back to his room. That night, Dao Mingsi helps Shan Cai regain her confidence and determination to win. They played cards, drew on each other's faces; and even fell asleep together! It's actually way cuter and sweeter than their first date.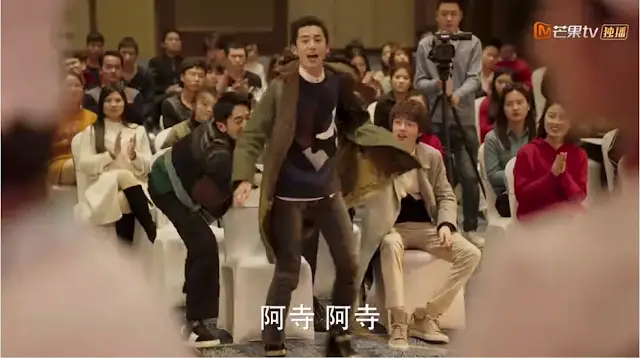 The amateur among the professionals. With Shan Cai being the only amateur in the contest, she had to endure being gossiped and laughed at all day long, b
ut being a determined cook, she wins her way up to the last round. Dao Mingsi on the other hand, is really one of the most supportive people I've seen. He unabashaedly jumps up and down the seat and even gets mad at Meizuo for cheering on Zhou Caina. 
The pineapple head. During the last round with only 45 minutes to finish a dish, the instructions confuse Shan Cai for a bit and she stands there, shocked, not knowing what to do. Dao Mingsi charges to the kitchen to give Shan Cai motivation, and instead, his hair becomes Shan Cai's inspiration. She grabs a pineapple to use as an ingredient and the judges are impressed and surprised that someone could turn an ordinary dish into something extraordinary.
Shan Cai does not win first place, but the judges gave her a special award. When asked what was her inspiration for it. It looks like the real winner is Dao Mingsi, who becomes really proud of his hair after the fact.