Tensions ran high between the two men by the end of episode two but t
heir big confrontation seems to have fizzled with no proper resolution. 
Episode three seems to be a chance for Dao Mingsi to redeem himself and even as he tries harder, 
Lei still holds a special place in Shan Cai's heart.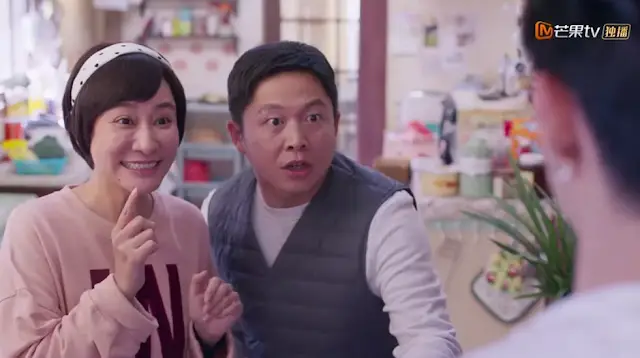 A totally different Dao Mingsi. Dao Mingsi is overwhelmed with guilt upon learning that Shan Cai has fallen sick after the cafeteria incident. He goes to her house to check on her and to apologize in person. The boisterous and aggressive Dao Mingsi changes into a respectful and mild-mannered guy, which wins over the parents. 
Dao Mingsi also becomes uncharacteristically caring and sweet towards Shan Cai. It was so cute when he suddenly reached out to touch her forehead to see if she still had a fever. 
First kiss.
After last episode's peck on the cheek, we get our first real kiss during the night party in Sanya. The students had prepared a segment wherein participants could kiss anyone in the dark. It doesn't seem like Dao Mingsi nor Shan Cai wanted to kiss the other, or maybe Dao Mingsi did, but someone accidentally bumps into Shan Cai and she falls on top of Dao Mingsi, kissing him! Everyone sees them including Lei.
When your crush gives you the cold shoulder. The next day, Shan Cai tries to explain the kiss to Lei by saying that it was a misunderstanding. Lei cuts her off before she can say anything more and tells her that he has nothing to do with whomever she want to kiss.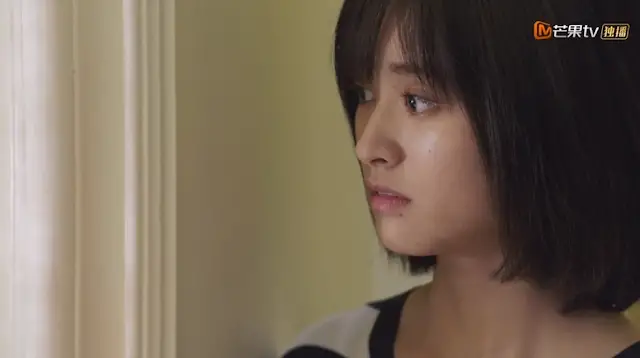 Lei chooses Jing. When Shan Cai goes to Jing's room to return her clothes, she overhears Lei and Jing's conversation.
 Jing thinks that Lei has feelings for Shan Cai. To prove a point, Lei pushes Jing onto the bed and says, "You say I care about Shan Cai, but the one I care about is you."