Jiang Qinqin (Tribes and Empires: Storm of Prophecy) has given birth to her second baby this morning, July 2nd. Mom and baby are both healthy. The family hasn't revealed pics of the baby yet but we get to see pictures of Chen Jianbin (Legend of Zhen Huan) accompanying his wife before her delivery. Jiang Qinqin's expected due date was on June 23rd.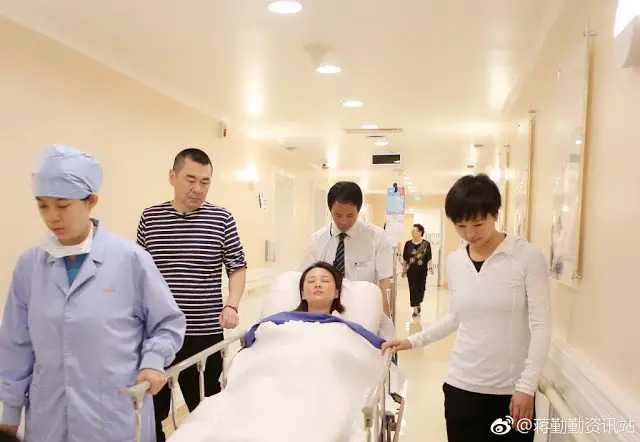 Despite being in her forties, Jiang Qinqin has been a very active mom throughout her maternity and would often share photos of herself working out. She and her actor hubby Chen Jianbin even participated in a reality show.  In response to questions on why she would go on a show when she was very pregnant,  she says that she wanted to have a record of an extraordinary chapter in her life. 
The new Tencent reality show Xing Fu San Chong Zou 幸福三重奏 premieres July 4 at 8pm on Tencent. It features three married couples: Jiang Qinqin and Chen Jianbin, Barbie Hsu and Wang Xiao Fei, and table tennis players Fukuhara Ai and Chiang Hung-Chieh. 
It's funny how she has a show to promote so shortly after giving birth. C-actors sure live up to the name of working a lot. Congrats to the new family of four.