Darren Wang and Jelly Lin are rumored to star in a movie adaptation of It Started With a Kiss 惡作劇之吻.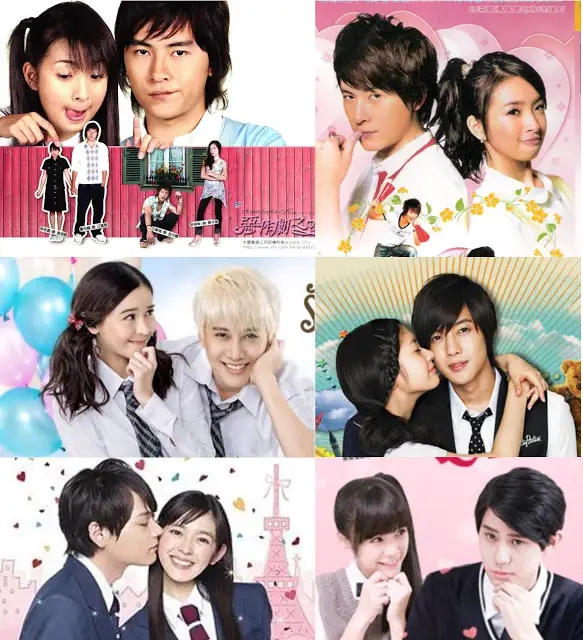 The drama is a popular one which has been rebooted many times (Japanese, Korean, and even Thai!). It is based on a Japanese manga series, Itazura na Kiss which is written by Kaoru Tada. I think the latest remake is with Dino Lee and Esther Wu.
The drama is about Xiang Qin who is infatuated with the school genius Jiang Zhi Shu but she is academically challenged and naive. Her eccentric father built their house with his own two hands only to collapse when Taiwan was hit with an earthquake. Left without a home, they are taken in by her dad's good friend.  She later finds out that she will be staying in the home of Jiang Zhi Shu. He sees her as a nuisance with her ditsy attitude and clumsiness but she eventually endears herself to him.
Although there is no official confirmation yet, production seem to be already underway due to a weibo post from Jiro Wang where he refers to Lin Yun as Xiang Qin and wishes her well while she films in Taiwan.  
It's kinda cool that Darren Wang will be playing the same part that Dino Lee did for the drama. They were together in the movie, Our Times, where they played childhood friends turned enemies turned friends again. I would love to see this soon!