(Warning: Spoilers from the novel.) Shortly after its premiere,
Legend of Fuyao
 扶摇 has been making strides in online ratings. Dramas have a tendency to deviate from the story, so it can be quite interesting to see what actually happened in the novel. With its popularity rising, 
why don't we get to know the five people whose hearts were all captured by Fuyao (
Yang Mi
)?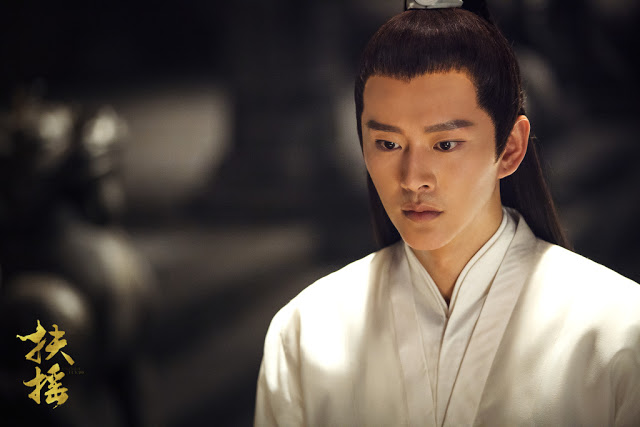 1. Yan Jingchen 燕惊尘 (
Huang YouMing
): He is the childhood friend of Fuyao. Her first love. Sadly, he chose power and money over her. But what do they say? First love never dies. In this case, he found his love for Fuyao back but as he did, Fuyao had left him. In the end, because of love, he lost his life to the sea dragon in exchange for Fuyao's.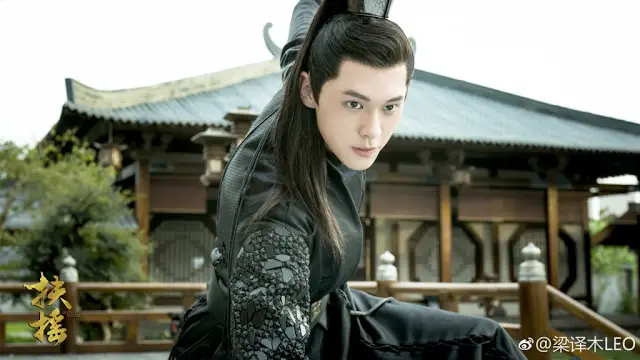 2. Yan Jinghen 燕惊痕 (
Leo Liang Yimu
): The brother of our previous hot guy, but a total opposite. When he and FuYao started hanging out, he disliked her. As the time they spent together gets longer, he starts to get fond of Fuyao, falling for her as well. Yan Jinghen eventually became the king of Taiyuan but he never appointed his empress. He left the throne beside him empty, hoping that one day, Fuyao would eventually love him back.
3. Zong Yue 宗越 (
Lion Lai Yi
): Just like Jinghen, he too, waited for Fuyao and didn't want to marry. However, the love between the two was one-sided. Zong Yue never had the courage to tell Fuyao that he loved her but he showed it instead as he put himself in harm's way just to save her.
4. Zhan Beiye 战北野 (
Vengo Gao
): The guy who fell in love at first sight. Zhan Beiye was captivated with Fuyao's beauty as soon as they met. However, his courting styles were quite different than those of the other guys. He persisted to gain her heart by trying to give her all the earthly things she can receive.
5. Zhangsun Wuji 长孙无极 (
Ethan Juan
): The winner of them all. In fairness, he was the most patient and romantic of the five. Wuji waited for 300 years, watering the lotus from where Fuyao was born with his own blood. He gave up everything, even his position in the heavens, just so he could be together with Fuyao.
Fuyao was lucky to have these men in her life, but she fell in love with the one and only Wuji. If I was her, I probably would have fallen in love with each and everyone of them. How about you?