A drama of epic proportions, Writer Kim Eun-Sook's long awaited historical, Mr. Sunshine grabs everyone's attention with its grand premiere. 
Choi Yoo-Jin (Lee Byung-Hun) is a Captain of the U.S. military who returns to Korea in 1902 for a secret military mission while working at the American consulate as a foreign dignitary. As a child, Yoo-Jin lost both his parents who were slaves to a noble lord and flees to America after the U.S. expedition to Korea in 1871 (Shinmiyangyo), his life endangered by the furious noble who hunts him down. 
Despite the years, his trauma and torment is still a vivid memory that forces Yoo-Jin to disassociate from those who want to recognize him as a Joseon man. He meets his match when he encounters Go Ae-Shin (Kim Tae-Ri) the granddaughter of an aristocrat whose parents died during a failed revolutionary mission. Ae-Shin aspires to follow in their footsteps, fascinated by world issues and wanting to make her mark in a changing world and Joseon's turbulent times as it transitions into a modern Korea.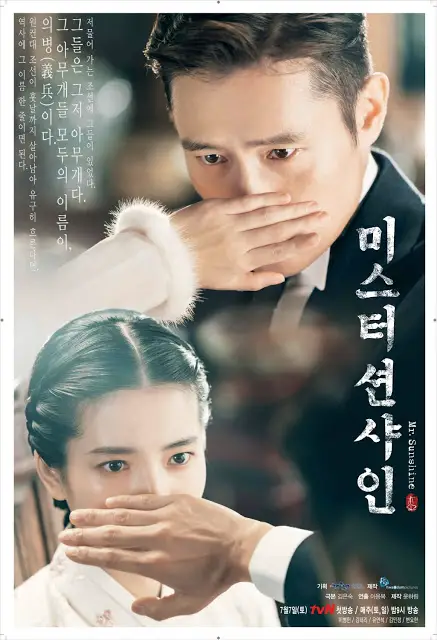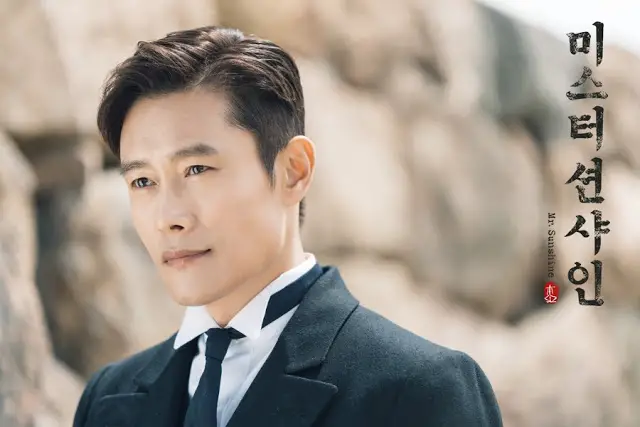 By far one of the most highly anticipated dramas of the year, Mr. Sunshine is already breaking records and gaining the attention of audiences both domestically and internationally. It's already broken tvN's record for garnering the most viewership ratings of any of the network's dramas and is the most expensively produced Korean drama to date, with an estimated budget around 27 million USD. So yes, it really makes you wonder if you're watching a drama or a 24 part film.

The hype and grand scale production live up to any expectations I had, going above and beyond. If you want to tell an illustrious, historical tale about love and war then there's no better way to do so than to go out with a bang! Its style and execution reminds me of BBC's 2016 adaption of War and Peace, and the cinematography really lends itself in a similar manner to convey the stories of characters who are a part of a chained series of events.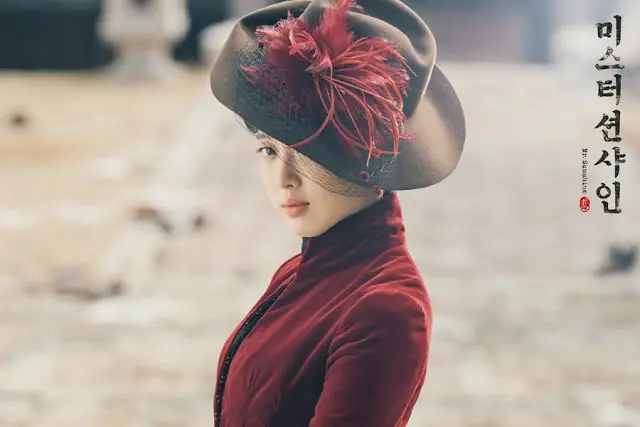 And that brings me to my next point and partial concern. Since there are so many things happening all at once, especially bloody and epic battles, at times the plot can be hard to follow because it becomes difficult to match certain characters of the past to the drama's present setting of 1902. 
Our leads are given solid introductions but other primary characters or those who will play a central role still baffles me in regards to what they'll contribute to the grand scheme of things and has me wondering if I missed anything. I'm not sure what roles Byun Yo-Han or Yoo Yeon-Sook are playing as their characters make appearances that are undermined by following scenes. I don't want to be criticizing the drama for this, since its only just premiered and Kim Eun-Sook is such a praised and artful Writer, that I give the show the benefit of the doubt and assume all will be revealed, the pieces falling into place even if things appear slightly scattered and a bit all over the place in regards to the viewer's lack of sense as to where things are headed. 
The show also makes big leaps with its time periods, so viewers should be mindful that it's really emphasizing the idea of changing times and a changing world.There's political notions of reform and democracy along with complicated national identities; Yoo-Jin decides to join the army because as an immigrant, giving his life to a foreign nation is the best way to be accepted. 

He could care less for Joseon's status as a nation but he walks a fine line between friend and foe because of his past and where his national allegiances lie – he's a coin with two sides that's witnessing a new world on the horizon and one that's extremely volatile. In spite of Yoo-Jin's story being set more than 100 years ago, his identity struggle is relatable and brings forth real issues of what it's like to be an immigrant. There's many more nationalities represented in the series, which attests to the drama's close reading of Joseon's ties to foreign countries and gives me an overall idea and appreciation for the production team and Writer's attention to detail.
Ae-Shin of course grew up in Joseon, her parents dying for their nation and leaving behind a daughter who wishes to do the same. She wants her country to experience the positive modern changes of the world while setting aside its rigid traditional systems. Yet her aristocratic side does surface at times, blinding her from a certain amount of insight; her upbringing as a noble woman is both a weapon and an achilles heel but I love how confident she is in herself to be the change that's needed to achieve an ideal. 
I think I voice the same concern as everyone else when I say that this age gap between Kim Tae-Ri and Lee Byung-Hun tops the cake and is outrageous. I'm the type that usually let's age gaps slide if my eyes can be deceived but this drama is stretching the envelope and tearing it, leaving a huge question mark over what to expect in the romance department. I have no issues with casting because separately, the two are phenomenal in their roles and have great chemistry as foes with different causes, but a blooming romance is quite hard to fathom. 

To be fair, this time in history was more relenting towards marriages between older males (much much older) and younger females so I guess it's historically accurate in that regard? I know I'm hoping for too much if I want a drama that distances itself from a deep romance and only hints at it, and by that, I mean for there to be attraction without it having to get physical but since Kim Eun-Sook is notorious for creating unforgettable love lines, that probably won't be the case. It's unsettling and the drama's biggest controversy so this is a case of placing our faith in the cast and Writer or looking away and blanching at the thought of what's to come.
On a more positive note however, the cameos have been perfectly casted and rounds up the star-studded main cast that leaves little to no complaints as far as acting goes. Beautifully shot scenes and a tale of a monumental scale has finally graced our screens, fulfilling the wishes of every historical drama fan out there and I'm not entirely unsatisfied by it. There's so much to anticipate with this film-esque drama that's bringing a vividly epic historical to life that I recommend you give in to your curiosity and give this a try, it's all anyone will be talking about for months to come.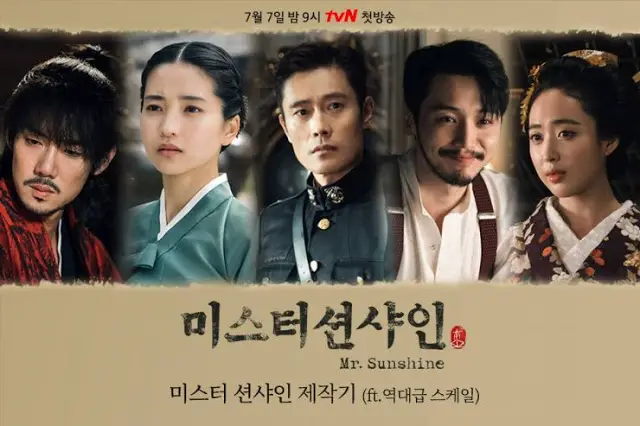 Release Date: July 7, 2018 (Eng Sub available on Netflix)