With so much anticipation building for Feng Jiu and Donghua's return, Three Lives Three Worlds The Pillow Book
 三生三世枕上书 finally unveils its cast wherein Baron Chen and Dylan Kuo are surprising additions (Bromance or The Outsiders, anyone?). 
There are some replacements like Zhe Yan and Bai Zhen which were originally played by 
Ken Chang and Alan Yu Menglong, and some returnees like Wang Xiao who reprises his role as Si Ming (loved that character). Jaywalk Studio remains to be one of the production companies though it collaborates with internet giant Tencent to make the drama this time around. While I would've preferred as little change as possible behind the scenes
, the most important thing is that 
Dilraba Dilmurat
and
Vengo Gao
are back! I'm so glad that the styling and costumes are still peach blossomy good, and I really cannot wait.  
Dilraba Dilmurat as Bai Fengjiu
Vengo Gao Weiguang as Donghua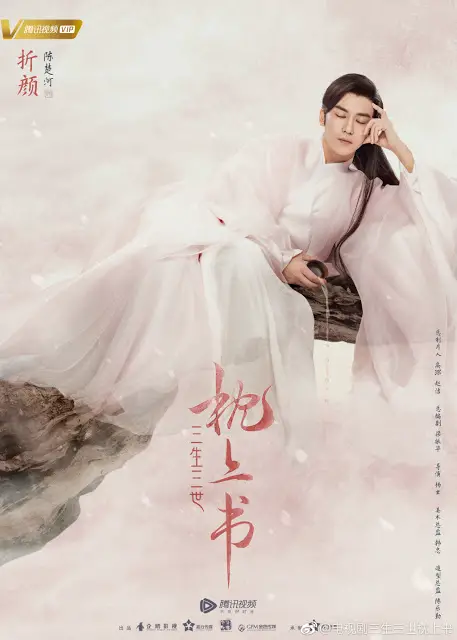 Baron Chen as Zhe Yan
Dylan Kuo as Su Mo Ye
Liu Yuefei as Ji Wei
Liu Ruilin as Yan Chi Wu
Wang Xiao as Si Ming
Li Dongheng as Lian Song
Yuan Yuxuan as Cheng Yu
Huang Junjie as Bai Zhen