Sweet Dreams 一千零一夜 seems to have turned into an outrageous cryfest
 in the later episodes with tragic secrets, hostile takeovers and an illness to top it off.
 Yet one of the most memorable things about a show called sweet dreams are the light moments that are adorably packed into dream sequences. Did you catch the pop culture references behind each one?    
Sleeping Beauty. We've got a castle, a dragon, a prince and a sleeping beauty. Except our beauty is the one doing most of the saving. She calls herself Queen Mary while he introduces himself as Jack. 
Seven Heroes and Five Gallants. Anyone familiar with the classic wuxia series would immediately recognize the characters by their costumes. In red is Zhan Zhao, the Southern hero and in white is Bai Yutang, his long-standing rival. 
If you'd like to know more,
Kevin Yan
and
Chen Xiao
portrayed the titular cat and mouse in
The Three Heroes and Five Gallants
.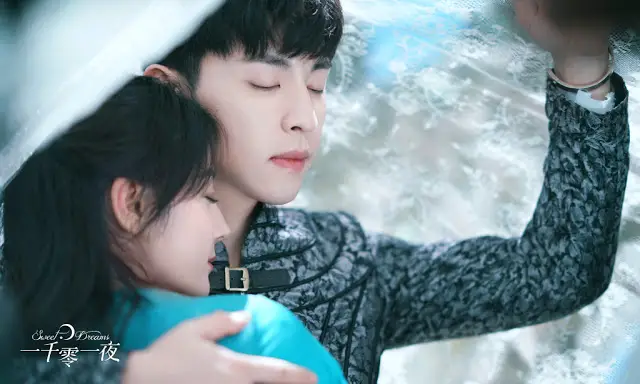 A Midsummer Night's Dream. My favorite set, they both look lovely here. 
A Chinese Ghost Story. A beautiful ghost falls in love with a scholar. You may have heard of the upcoming remake based on this story. Casting for the role of Nie Xiaoqian has not been announced. Perhaps Dilraba should also be in the running.