Given her reputation as a workaholic, it's so nice to catch a glimpse of Zhao Liying simply having fun during her me time. The actress who completed filming for The Story of Minglan last month is taking a well-deserved break with 
no work, no commitments, just some fresh air, sunlight and the sea. 
She looks genuinely happy, healthy and carefree.
 Love the pics!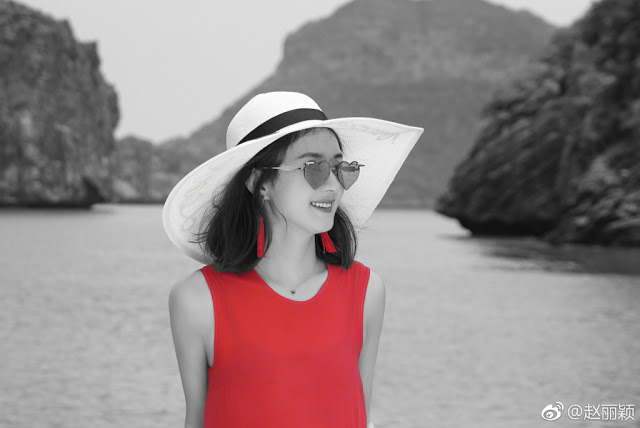 Not to go completely off topic here but Zhao Liying's Princess Agents co-star Lin Gengxin was recently spotted on vacation too. He was reportedly in Taipei with actress Wang Likun (see pics here).