It's graduation season again except our two graduates are already very established in their respective fields. Zhang Yimou who has been in the filmmaking industry for 40 years received his Honorary Degree of Doctor of Human Letters from Boston University. Even at the age of 68, he's adorably ecstatic at receiving his diploma.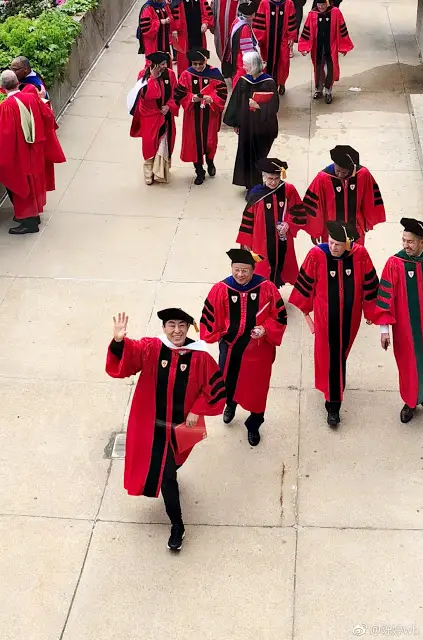 Fala Chen who took a break from acting after her contract with TVB ended in 2013 recently completed her studies. The 36-year-old actress graduates from The Julliard School with a Master of Fine Arts. 
Sharing her thoughts on graduating, she said that it is hard to believe that four years has passed. The moment she got into Julliard, she knew that there would be difficult
but very worthwhile
 years ahead. Without her family's encouragement, her teachers' guidance, her colleagues who are far away in Hong Kong and China and her cheerleaders, she wouldn't have been able to complete her studies and she's thankful to everyone.