Chinese actor Zhang Han 
celebrates ten years in the industry since graduating from the Central Academy of Drama in 2007 and taking his first job in 2008. On April 30, 2018,
Zhang Han took to Weibo to commemorate the milestone.
In the post, he explains that on his tenth year in the industry, he returns to his old home, Hunan TV.  He shares that ten years ago, he was a boy from the northeast who starred in an idol drama for the first time (referring to 
Meteor Shower
) and in those ten years since, we (referring to his fans and himself) have gone through so much and experienced joy and pain in the process but he is grateful for what has been given to him. He explained that his greatest blessing is being able to work in an industry where he can see his growth whether good or bad.
If you remember, he gained popularity playing alongside Zheng Shuang for
Meteor Shower 
and
Meteor Shower 2
. Like Meteor Garden and Boys Over Flowers, it is also a drama inspired by the manga Hana Yori Dango but not an authorized adaptation by the Japanese publisher.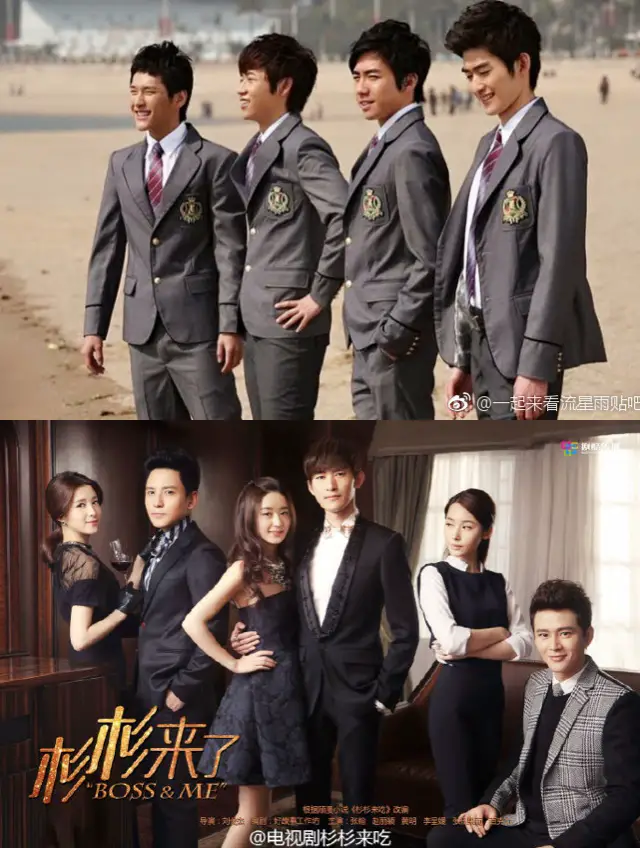 He has since played a lot of rich, powerful and dominant characters, most notably as the beloved CEO Feng Teng in Boss & Me opposite Zhao Li Ying. Currently, in his new drama Here to Heart
, he plays CEO Zhan Nan Xian opposite Janine Chang. The journey basically comes full circle as he returns to Hunan TV after ten years going from a hot-headed student in F4 to a level-headed CEO in Here to Heart.