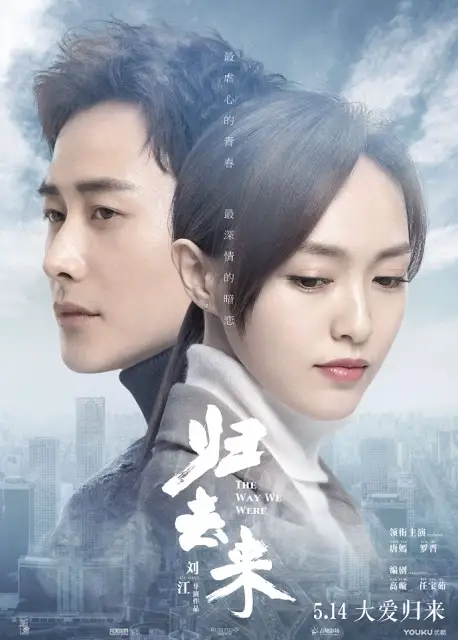 With Tiffany Tang Yan and Luo Jin at the helm, I must admit that I expected as much if not more from The Way We Were 归去来. The show premiered on May 14 and it has garnered CSM52 ratings of 0.774% and 0.644% on Dragon TV and Beijing TV. 
It definitely has a lot of room for improvement, but looking strictly at CSM52, the show's not doing half bad since it already
 ranks 2nd and 3rd and may soon contend for first against 
Here to Heart
. 
Love's Lies
 starring Luo Jin was the chart topper last week, which also happened to be its final week. Nonetheless, there is no void to fill since the actor is back with 
The Way We Were
 on the same two channels and time slot. 
Online views for the first episode have surpassed 200 million in less than 24 hours, and that's counting member viewership only. I would think that the numbers would be even higher when accounting for all views online.