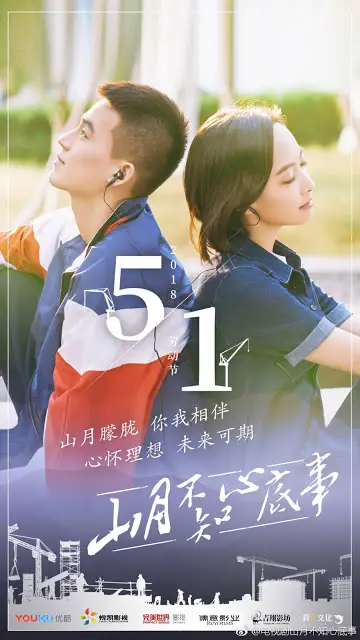 Love Under the Moon aka The Moon Doesn't Understand My Heart 山月不知心底事 is a drama adaptation based on a novel by Xin Yiwu 辛夷坞. The show
has released new stills and even a poster to commemorate Labor Day. 
All I'm really seeing in the pictures are Victoria Song and Oho Ou being all lovey-dovey in school. I think I can grow to like these two, if it were that simple. Sadly, the story is one of those gut-wrenching romances where two men (brothers) fall for the same girl. The plot kind of gave away the ending for me, and in the interest of not revealing too much, let's just say that things get twisted. Now I'm curious as to who will be playing the third leg of the triangle.