The latest adaptation of Heavenly Sword and Dragon Saber 新版倚天屠龙记 brings a bout of nostalgia with the new round of stills. Not to oversell this, but I really think that the show is doing all the right things.
 I've only seen Joseph Zeng Shunxi in Fighter of the Destiny, and although he may be quite green as an actor, I can see him as the main protagonist Zhang Wuji. 
Now that we get a glimpse of everyone in costume, I'm even more convinced that as far as casting goes, there will be no ire-raising miscasts of iconic characters this time around.
This drama is based on a wuxia novel by Jin Yong 
金庸 that revolves around martial artists in the pugilistic world as they fight over the Heavenly Sword and Dragon Saber. Our young hero gets caught in the line of fire, thus starting a story that interweaves fiction with elements of heroism, romance and history. 
Yukee Chen as Zhao Min
Kathy Chow as Mie Jue Shi Tai (It's going to be trippy seeing Zhou Zhiruo as Mie Jue).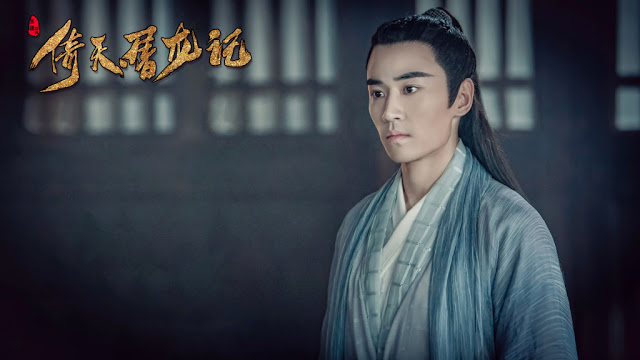 Zhang Chaoren as Song Qingshu
Lin Yushen as Yang Xiao
Hei Zi as Xie Xun
Li Dongxue as Zhang Cuishan
Cao Xiyue as Yin Li
Kabby Hui as Xiao Zhao
Sun Anke as Yang Buhui
Jin Zhao as Zhu Yanzhang
Ewen Sun Yifan as Wang Baobao
Song Fengyan as Fan Yao
Maggie Chen Xinyu as Yin Susu
Wang Deshun as Zhang Sanfeng
Louis Siu-Wong Fan as Chen Kun
Yang Ming Na as Dai Qi Si