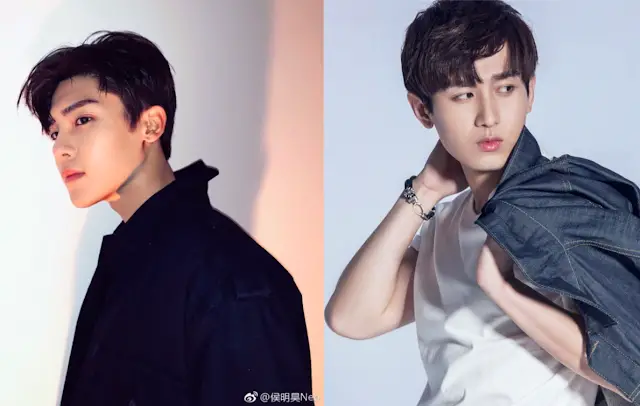 After years of waiting, I've started to ignore rumors surrounding The Lost Tomb 盗墓笔记第二季 sequel, but it's for real this time as the drama finds its leads in Neo Hou Minghao (The Monkey King 3) and Cheng Yi (The Legend of Chusen). So it's not the dream team that people were expecting since neither Li Yi Feng nor Yang Yang return to reprise their roles. It also looks like Qin Jun Jie who was initially thought to be a main character has passed from the drama altogether. 
I usually advocate the return of the original cast, but I'm quite happy with the new ensemble. Neo Hou who plays Wu Xie seriously reminds me of a younger Li Yi Feng. Cheng Yi plays Zhang Qiling and although he doesn't look like Yang Yang to me, I had to take a second glance when I thought that it was Yang Yang in the pic (it isn't, right?)!
The show has dropped opening ceremony pictures today and unveiled more names to include Li Man, Zhang Bo Yu, Yao Lu, Jin Shi Jie and Shu Yao Xuan. I don't understand why there are already stills, maybe they started filming much earlier.