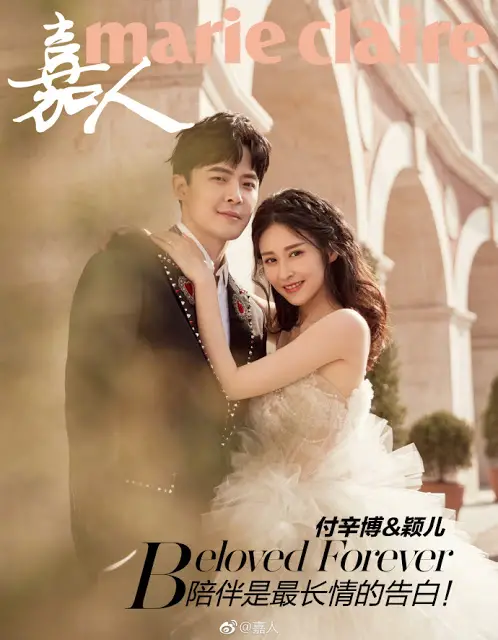 Married couple Fu Xin Bo and Ying Er were 
recently 
on the cover of Marie Claire magazine for a wedding themed layout. The two played a couple on the reality show, Perhaps Love, in 2016. They have also worked together in a few dramas with the latest being the upcoming Sword of Legends 2.  
They welcome their first child, a daughter, last Feb 5, 2018 after tying the knot last August 2017.
You can't tell that they just had a baby, they l
ook too lovely for this shoot!
The couple will hold a Doraemon themed wedding in Bali, Indonesia in May. On the eve of their magical wedding, they will be sitting down with Marie Claire to provide a tell all interview about their love story for the first time ever. 
I love a good romance so I am excited to hear that!