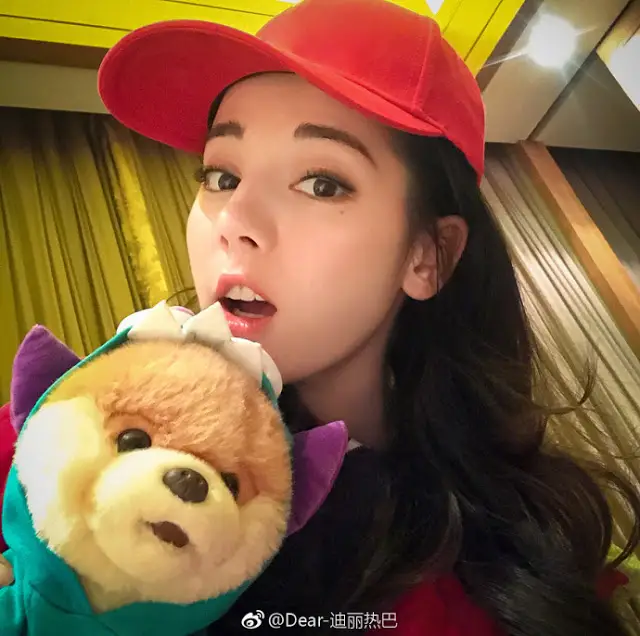 I just stumbled upon these cute selfies of Dilraba Dilmurat with a Boo plush wearing an Itty Bitty Boo Monsteroo costume. I had to do a double take because I thought it was a real puppy that she's carrying which, apparently, it's not. Toys nowadays look so much like the real thing!

So anyway, if you're living under a rock like me and you're wondering who the heck is Boo. Well, the long and short of it is that it is the latest it-toy inspired by the world's cutest dog named Boo.
 Dilraba is pretty as always, but Boo won this round for me. 
I want one!