My Robot Boyfriend 我的机器人男友 seems like it could take the love story between human and robot in a couple directions, and I'm hoping for something more cute than melodramatic. Filming has wrapped and along with it comes pictures of the cast led by Jiang Chao, Mao Xiao Tong, Li Xiao Ran, Liu Tian Zuo and Ning Li.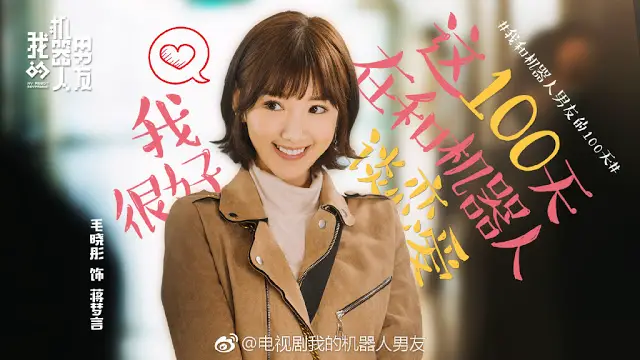 When it comes to her modern roles, 
I still liked Mao Xiao Tong the best as the adorable Er Xi in Love O2O. She seems to retain the same bubbly personality as the heroine who chases after the main guy. Jiang Chao describes his character as a man that is partially AI, which is why he becomes lacking in certain human qualities.