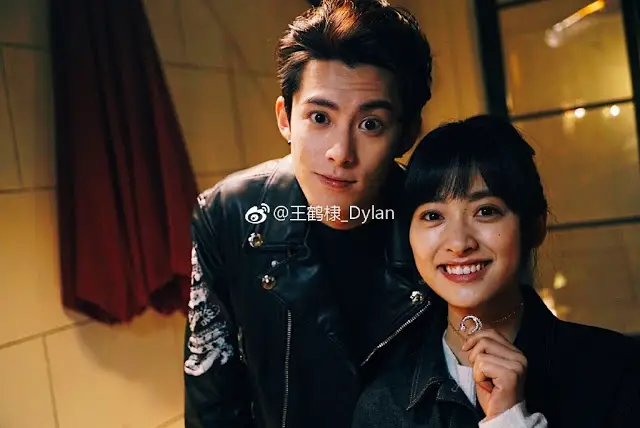 Thanks to having Producer Angie Chai at the helm, Meteor Garden 2018 seems to be more than generous in having throwbacks to the past as the new Shan Cai and Dao Ming Si, played by Shen Yue and Dylan Wang, recreate iconic scenes from the drama. Dylan shared a photo behind-the-scenes of the moment when Dao Ming Si gives Shan Cai 
a shooting star necklace, and it's only one of a 
number of Easter eggs for fans of the original.
Harlem Yu who sang the opening theme song Qing Fei De Yi 情非得已 over seventeen years ago was seen with the new cast led by Shen Yue, Dylan Wang, Darren Chen, Caesar Wu, Connor Leung as well as Producer Angie Chai. Armed with a guitar and his soulful voice, it looks like he will be lending his voice to sing a few chords of the popular song. 
Even before the cast was revealed last year, it was announced that Leehom Wang will be singing the theme song for the remake. Angie Chai further dropped an inside scoop, admitting that she had approached Leehom Wang to play F4 in the past. Since he declined, she can only ask him to participate in the OST instead. 
Last, but certainly not the least,
Barbie Hsu's
younger sister
Dee Hsu
will play a
supporting role as Dao Ming Si's sister
. Now if only the old cast can also appear somehow…