Love, truth, lies, and youth come together in this new college romance drama. 
Also titled The Great Tempter or Great Seducer and based on the French novel, Les Liasions Dangereuses by Pierre Choderlos this modern retelling of the story depicts the lives of elite children and the love games they're willing to play to occupy their time and mend their broken hearts.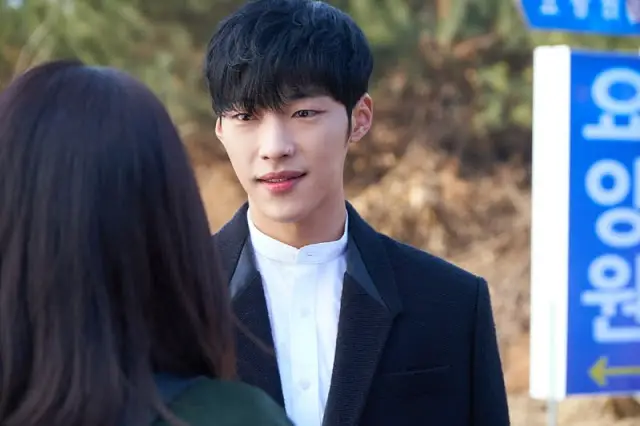 Kwon Si Hyun (Woo Do Hwan) decides to bet his life in seducing Eun Tae Hee (Joy) a young woman who's trying to stand on her own two feet without the help of her parents and believes falling in love is pitiful. She's extremely smart and hardworking, shying away from the typical rich kid crowd while Si Hyun is calculating, masking his emotions and dysfunctional life.
The love games and revenge are also more complex with Choi Soo Ji (Moon Ga Young) a fiery and righteous woman who makes heads turn her way and playboy extraordinaire, Lee Se Joo (Kim Min Jae) Si Hyun's best friend and notorious flirt. 
What a great start and solid premiere! I was impressed by how the drama was able to grab my attention and deliver two enjoyable episodes effortlessly. I expected very little from this, thinking it might be just another rendition of The Heirs but those notions were completely crushed a few minutes into the first episode. It's nothing as steamy or overly seductive like the French novel or classic film adaption but more about amorality, where "all's fair in love and war" as the concept. That's obviously redundant and the Writer of the drama is more than aware of that with the revengefulness and hurt our youthful characters are dealing with.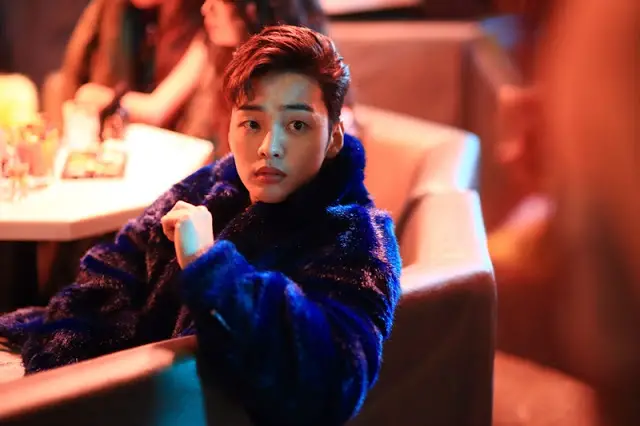 Despite it being about rich boys and girls, the drama seems to promise us far more depth than the superficiality of the elite and conglomerate children. It's about desire, the innate desire to be loved by someone and accepting the fact that love isn't always pure. It's selfish and shallow but can be kind and caring, and youth is the time and place where we learn that. The drama will most likely address this in a fun but entertaining way, intersecting what it's like to be young and carefree but in reality, the characters are already bearing a million worries.
I enjoyed the pace of the show, not having to sit through a montage of rich kids flaunting their fame and money or those typical scenes of our dark and mysterious male lead riding up in the most expensive sports car of our time (those types of openings have always made me cringed). Instead, we get a glimpse into the friendship of our devious, love-betting trio who are loyal to a fault and care for one another.
Their friendship is probably all the evidence I need that they aren't bad kids or evil but are capable of falling in love and giving it their all to the person they'll genuinely love in the future (please drama! Let them be happy).
There's plenty of moments where we witness the heartache they go through internally, and I can't wait for Tae Hee to walk into their lives and give them a glimmer of hope….venting your anger and frustration out by breaking hearts is not healthy whatsoever even if you're drop dead gorgeous. Really, this cast is simply eye-candy, if they don't make you swoon then you'll be filled with envy.
In terms of casting, I am thrilled that Woo Do Hwan is starring as the male lead since he's been proving to everyone just how versatile and talented he is from his previous roles that have been far more complex and challenging. He does the 'dark and mysterious' role justice in this drama, being able to portray those small ruptures of emotion perfectly while simultaneously being stone-faced most of the time in front of others. I mean it must be hard having to mask your internal struggles by being a total flirt, right? 
I'm also glad Joy took on this role, since Tae Hee is quite vulnerable and innocent and she definitely gives off that air and I can see growth when it comes to her acting so thank goodness for that!
Our secondary characters are also well casted and the execution of the drama as a whole is done quite well. I think it's still too early to categorize this drama as being either good or bad but personally, I'm hooked and see myself religiously watching this every Mon and Tues if not for Woo Do Hwan then for the drama's glossy production quality and that college fashion I'm a victim of.
A college romance that premieres with an excellent start, Tempted offers dangerous love games that will have anyone interested and wondering, who will win?
Release Date: March 12, 2018