Mr. Right 恋爱先生 is 45 episode 
Chinese 
drama that finished airing last month. It is the second installment of "Gentleman Series". 
Watching Mr. Right feels like a relaxing train ride with an enjoyable view of subtly changing scenery. I instinctively waited for a moment in which the plot would rapidly go downhill, but the moment never came. It turns out if you like the beginning, you'll like the middle and the end. The show's writers, Li Xiao and Zhang Yingji, are clearly talented and serve up a drama with gently changing characters and subtle plot development. I will be keeping an eye out for their future work.
Plot Summary:
Cheng Hao is a dentist who is more interested in his side-job as a love guru. He has never been in a relationship himself but is still eager to help helpless men find true love. He meets Luo Yue, a haughty young woman who's had her fair share of failed relationships. Despite starting off on the wrong foot they gradually fall in love.
Rating: Just Another Drama (3/5)
The characters, whether annoying, arrogant, awkward, shy or bold, all were believable and acted superbly. The main couple (
Jin Dong
as Cheng Hao and
Jiang Maggie
as Luo Yue) has an interesting and unexpected relationship. From the get-go they have chemistry, but use it as a base for arguing and teasing with no thought of romantic endeavors. After moving back to China, Yue gets into a serious relationship and Cheng Hao longs for his long lost love. Gradually, through many chance encounters, ups and downs, they become friends. When they do finally get together it's built on a solid foundation, and not a flimsy attraction based relationship.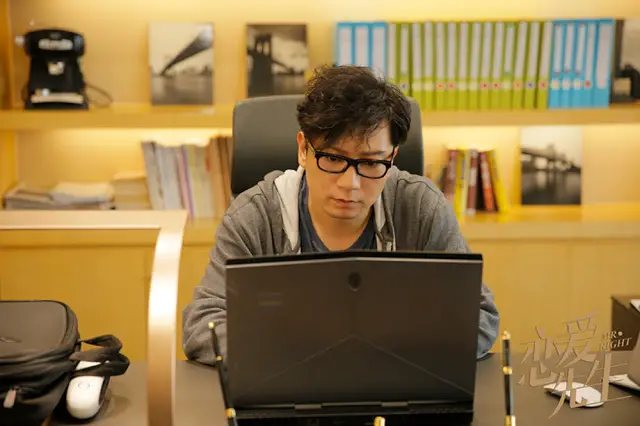 To my surprise, the best character in the drama is the shabby oddball Zou Beiye (Tian Yu). The character was so well written and acted upon that I still often think about him. He enters the story halfway, gradually becoming a significant character. Without giving away any spoilers, the story of his career and pursuit of model Qiao Yilin (Song Yanfei) is quite touching. Despite Hao's strategies, Beiye is stubborn and constantly messes up well-set plans, but somehow it weirdly works in his favor, getting the girl through determination and sincerity (eventually). By the end of the drama, and despite his awful fashion sense and average looks, he becomes the most eligible out of the men – to me at least. 
The real bread and butter of Mr. Right is exploring many facets within the concept of "Mr. Right". It is something that's elusive and constantly changing. For example, Yue's concept of Mr. Right changes twice in the drama. First, she wears her love goggles and falls for her knight in shining armor Song Ningyu (Calvin Li), eventually discovering he is full of deception. Another example is Yilin, we know she had two boyfriends, both unsuited, and overtime Beiye becomes her Mr. Right.
Normally there's no mercy in dropping a bad show, but despite the fact that this one is a bit boring, slow, and a tad outlandish, I kept returning to it. There is something special about this one, leaving you with a certain impression and food for thought.
---
Thanks for reading this review! For more drama musings, be sure to stop by my blog.