Alyssia Chia shared photos from her baby daughter Bo's birthday bash, and it's a picture of familial bliss as the three ladies and their man Xiu Jie Kai gathered around the cake to blow the candle. But hold up, isn't that Mark Chao I see?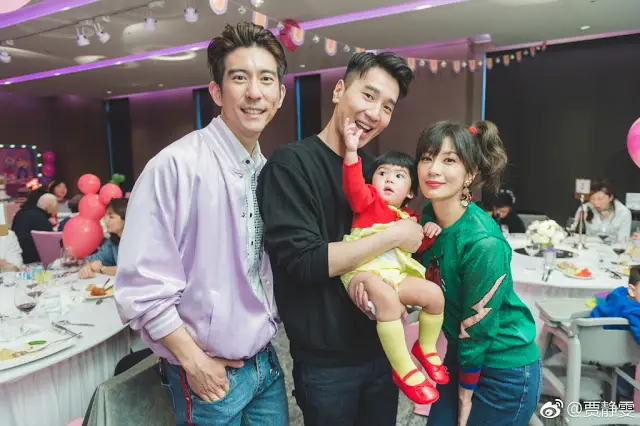 I feel silly fangirling him at a children's party, but yes, the happy occasion has gathered a few of the couple's celebrity friends that include Mark Chao, Jam Hsiao and Ella Chen. Happy birthday Bo, and thanks for bringing these wonderful people together. 
It looks like the adults and the kids had a fun time at the retro-themed party. Furthermore, Alyssia Chia and her daughter(s) will be returning for season 3 of the Chinese reality show Super Mom. It airs every Thursday at noon beginning March 23, 2018 on Mango TV.