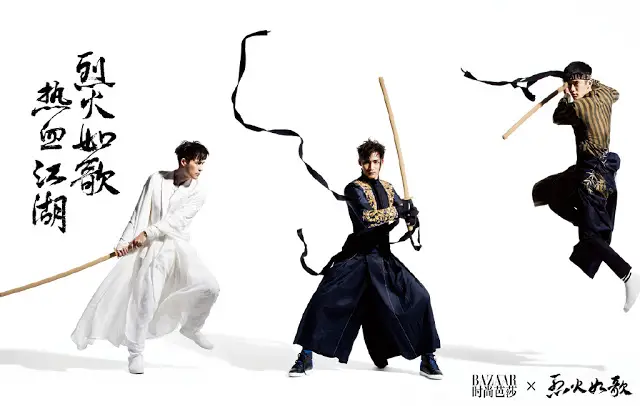 The promos never stop coming for The Flame's Daughter 烈火如歌 as this time around, its male cast led by Vic Chou, Vin Zhang and Liu Rui Lin bring the wuxia influences to a fashion shoot with Harper's Bazaar China.
 From a fangirl's perspective, it's refreshing to see the resulting look which manages to be dynamic, stylish and fashion forward all at once. My eyes feel blessed from the hotness, even if I'm not watching the drama. 
If you want to see more (because who doesn't), here's a
teaser clilp
.