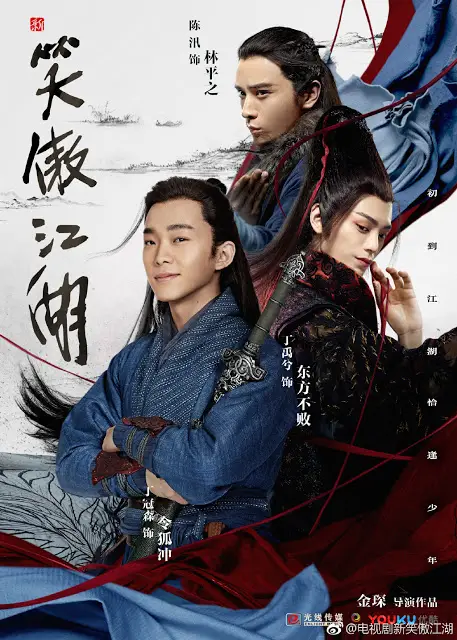 The first batch of posters for the latest drama adaptation of The Smiling, The Proud Wanderer 笑傲江湖 introduces the new Linghu Chong, Dongfang Bubai and Lin Ping Zhi which are played by Ding Guansen, Ding Yuxi and Chen Xun respectively. There are no pictures of the actress playing Ren Ying Ying just yet, but she will also be a newcomer just like her young co-stars. 
The remake comes five years after the last one led by popular actor
Wallace Huo
. Having rewatched the same story several times, I'm probably going to need something more to actually want to watch another version. The cast seems meh but the posters look good.