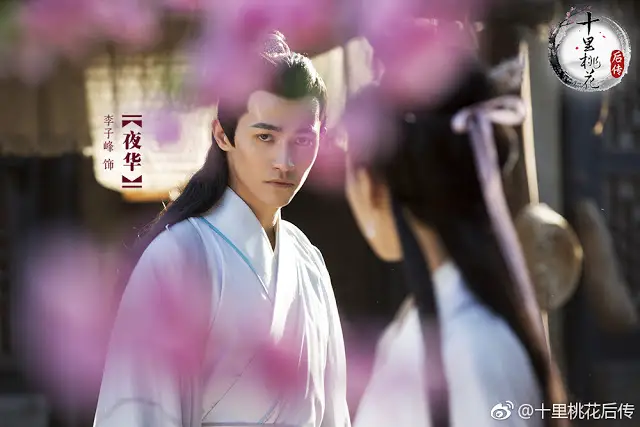 I can't believe I only heard about this recently, but apart from the 
Ten Miles of Peach Blossoms 
drama and movie 
adaptations 
was a spinoff 
十里桃花后传 that was
 also filmed in 2016. 
I guess the lack of buzz around it can be due to the production being smaller scale and having a lesser known cast. It's also meant to be a spinoff and not the actual novel. 
Our newest Ye Hua and Bai Qian are played by 
Li Zi Feng
(Tribes and Empires) and 
Ning Xin
(Song of Phoenix). The story picks up from where the novel ended, but instead of a heart-wrenching romance about ill-fated lovers is a fantasy comedy. 
Bai Qian and Yehua get caught in an unexpected situation and fall to the human realm in a place called Peach Blossoms Village. 
It airs as a web drama January 19, 2018 on iQiYi.