Untouchable Lovers 凤囚凰 premieres this Sunday and with all the bad rep that the show has been getting, I'm pretty much in the same boat as everyone in waiting to see whether the drama will devolve into a hot mess or rise up to the challenge. For what it's worth, the characters seem unique and more interesting than your average historical drama. 
Guang Xiao Tong
takes the lead as Liu Chu Yu, a princess of the Southern Dynasty. She is not only known as the most beautiful woman in the palace but also labelled as promiscuous due to her relations with many men. In the novel, the main protagonist time travels from the 21st century and finds herself in the body of the princess (see English translation at AsianHobbyist).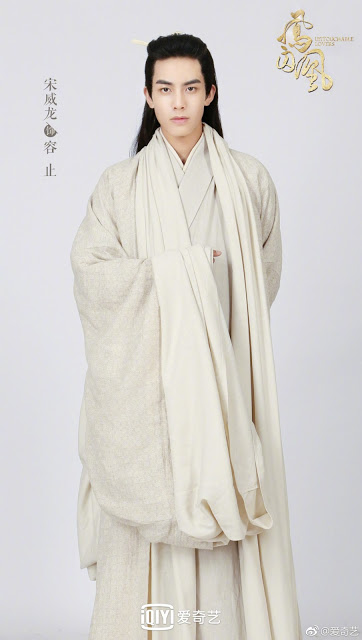 Song Wei Long as Rong Zhi, an ambitious man hiding his identity as a royalty of Northern Wei. Because of a bracelet, he tries to get close to Liu Chu Yu and realizes that not only must he not kill her but he also has to protect her. Despite using her for his own gains, Rong Zhi ultimately falls for Chu Yu, yet he is a cunning man who is ruthless even towards himself.
Viann Zhang Xinyu
as Wang Yi Zhi, the young master of the Lang Ya Wang Clan. He is admired as a nobleman due to his magnanimous personality and his powerful family background. He becomes friends with Chu Yu and tells her that there once was a woman in his heart, but she is already gone. There's no gender bender in the drama, Viann Zhang really cross dresses to play a male character.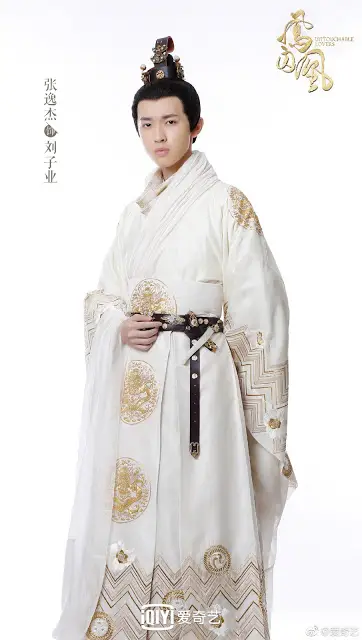 Zhang Yi Jie
as Liu Zi Ye, Liu Chu Yu's younger brother. He is violent and kills without mercy. Towards his sister, he becomes clingy and he depends on her presence to calm him down. 
Hong Yao
as Heng Yuan, a criminal due to his status as the son of an official from the previous regime. Liu Chu Yu saves him from certain death and despite his initial hatred towards her, he becomes indebted to her as her lover (akin to a male concubine). He is highly-skilled in the literary arts.
Zhang Chao Ren as Yue Jie Fei
Li Zong Lin
as Hua Cuo, a powerful swordsman. When he was gravely injured, Hua Cuo was saved by Rong Zhi who takes him to the Princess' Manor to recover. To repay the kindness, Hua Cuo devotes his life to helping Rong Zhi yet he ultimately realizes that he is merely being taken advantaged of as a pawn. 
Zhu Jian
 as He Ji, Liu Chu Yu's husband. Even though his wife has cheated on him several times, He Ji is able to control his temper and continues to keep up their charade as husband and wife. However, he is actually waiting for an opportunity to kill Chu Yu. 
Li Qing Tian
 as Xiao Dao Cheng.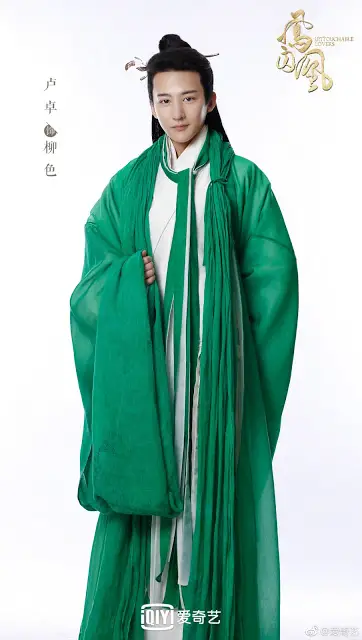 Lu Zhuo
as Liu Se, Liu Chu Yu's gigolo. Coming from a poor family, he values money and the comforts that come with being Chu Yu's lover. Through his relationship with Chu Yu, he is able to provide a better life for his family and even secured a small post for his brother in the government. He is not particularly gifted in anything except for his looks, and he hopes for nothing more than to win the heart of Chu Yu.