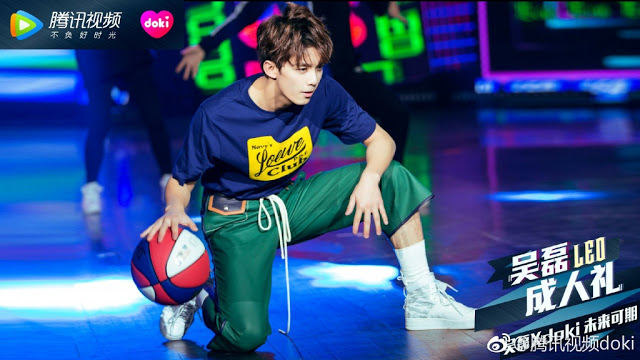 Leo Wu Lei who is best known for his role as the little bodyguard in Nirvana in Fire is turning 18. I really should stop calling him little because he stands 182 cm tall and even played ball with the big leagues on NBA Fan Appreciation Day. He'll also be officially an adult once his birthday comes along on December 26 and celebrations started early through a live telecast of his birthday event in Shanghai. 
 ​​​​
I have no doubt that Wu Lei would claim the title as the nation's little brother in China if there is such a thing since he practically grew up in the limelight due to his early start as an actor in that he's been rubbing elbows with actors like Liu Tao and Hu Ge even before they all worked together on NIF. 
He looks so different now that he's transitioned into a young man but still retains the boyish charm with a touch of manly. I'm excited to see what he has to offer in more mature roles and he seems to have gone all out to showcase his talents and versatility throughout the night from playing the martial arts hero to young musician to basketball player and mascot. Happy birthday Wu Lei!