Happy Friday! Here're two dramas in the fantasy romance genre that seem similar at first but give off a very different feel. Which one do you like better? 
---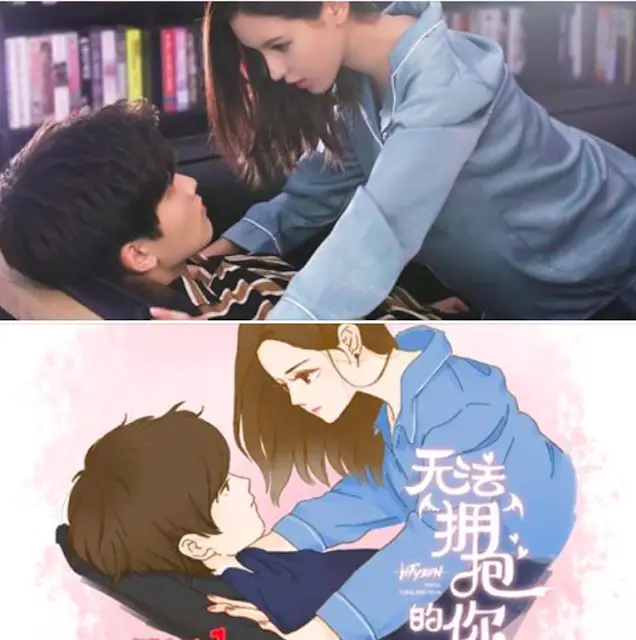 I'm not sure if the production team ever paid the rights for this, but Zhang Yu Xi and Xing Zhaolin literally look like they could have stepped out of the pages of a manhua which is perfect since the drama is supposed to be based on a webtoon. I like the look, the cast and found the premise interesting but didn't really get drawn to it as much as I thought I would. It could be because the first episode was mostly to set things up. Now that the main leads have discovered that they are neighbors, things should start to heat up?

---
It starts with a suicide attempt that doesn't happen because our heroine chickens out for the umpteenth time, then gets into a fatal car accident given her streak of bad luck, then gets saved by a vampiric mutant while she's on the brink of death. If I needed a hook to really get into this, this is it and the rest of the episode is a delightful mix of overdone cuteness and comedy complete with some mystery to keep things intriguing. I can see why this little web drama grew a strong following. Janice Wu and Kim Tae Hwan are adorable.
Volunteers Wanted:
 Just a shout out that we are on the lookout for volunteers to keep this section alive. Panda Impressions was initially meant to be a place to share first impressions or talk dramas, but there are too many undiscovered dramas that need some love. 

If you would like to share your thoughts on a particular drama (old or new, c-drama or k-drama), please send it to us via the 'contact us' form (rightmost link on the menu bar) and we'll use it in the next post if we can. Just a paragraph or two usually works, no word count required. Thank you!   


Previous <- Panda Impressions -> Next