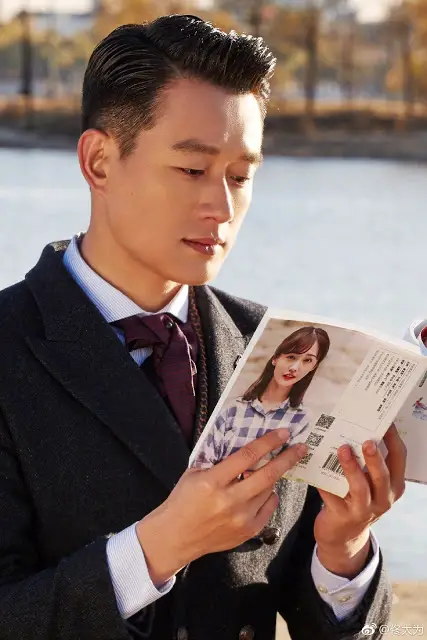 Last week, Tong Dawei uploaded a picture on weibo captioned, "Shh, I am reading a biography. @ZhengShuang" to reveal that the two may be collaborating soon. Sure enough, they have begun filming for the
 Republican-era drama
Masked
绝密者. T
he cast and crew were spotted in Harbin, a place that's also known as the Ice City in China, and it looks like the two leads were having a grand time basking in the snowfall. 
The age gap between Tong Dawei and Zheng Shuang is around twelve years which is not that big but not small. I noticed that such a setup tends to have the young heroine playing the role of a rookie of some sort, but not this time as
 Zheng Shuang's character is an old flame of the main protagonist and a deadly killer.