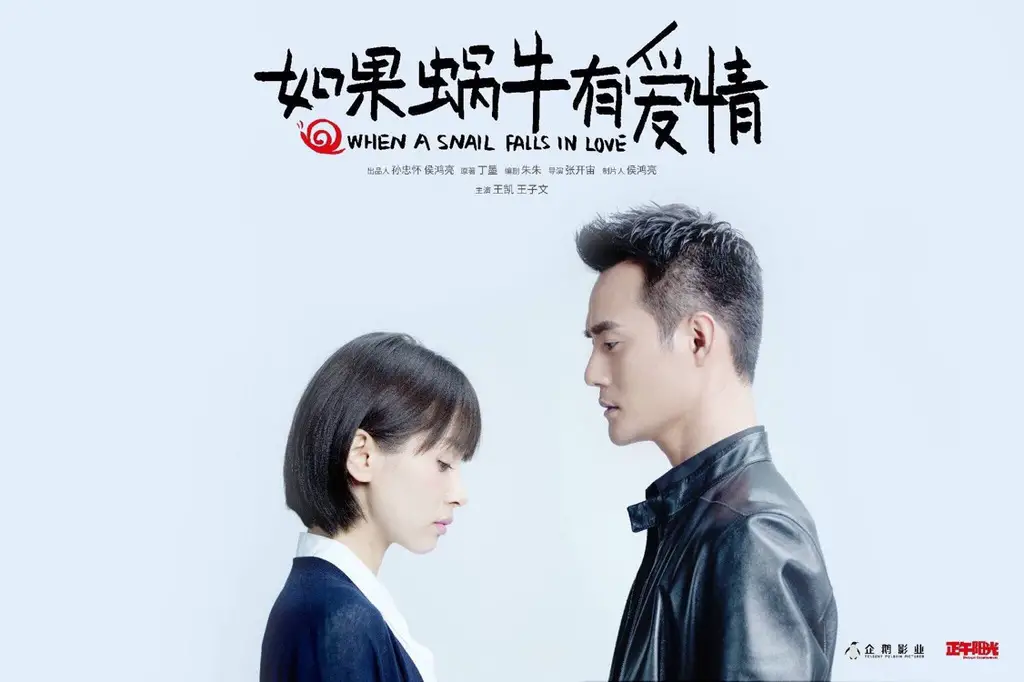 When a Snail Falls in Love 如果蜗牛有爱情 is part of the trilogy written by Ding Mo 丁墨, along with Love Me If You Dare and Memory Lost. Ding Mo gets her inspiration for the novels using her imagination and actual crime cases. I can picture her mulling over the best way a character should be murdered while sipping a coffee at a cafe. Among the trilogy, When a Snail Falls in Love is by my far my favorite.

Plot Summary: Ji Bai is the team leader of the Violent Crime Unit, he is very intelligent and doesn't beat around be bush, while carrying a stone-faced expression. Xu Xu is a new intern specializing in offender profiling. Our story starts with the team solving a series of crimes that are mysteriously related, slowly putting together the complicated pieces of the puzzle. 
Rating: Must-Watch (5/5) 
Putting aside a bizarre final episode and some odd music choices, this is a fulfilling drama and gets a top rating.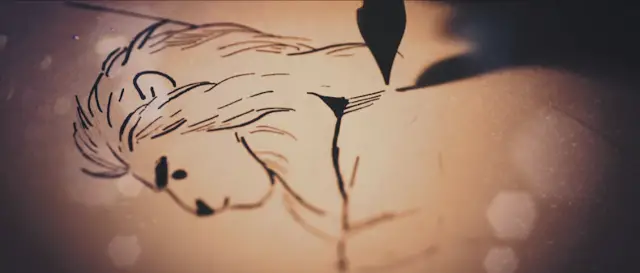 Initially I had reservations with Wang Kai and Olivia Wang reunited so soon after Ode to Joy, luckily due to their talented acting, within just the first episode any thought of them as Qu Xiao Xiao and Zhao Qi Ping was long gone. Their relationship moves at a refreshingly slow pace, feeling perfect and realistic given both their personalities and demanding work.
Olivia Wang is perfect as Xu Xu and it's awesome to see her take on such a serious and introverted character. The only way we see Xu Xu's feelings is through nuance, such as eye movements and subtle smiles. Admirably no matter the situation, she doesn't become uncomfortable or offended, but compassionate towards her friends. Her personality is a tad strange and early on Ji Bai describes her as a short "robotic monster." However, she is charming in her own way, and others see that over time.

The drawings play an important role and are meaningful, it shows her soft side and I respect that despite demanding work she makes time to have a creative outlet, a cozy room and takes time to think. She really is quite a balanced person.


It's impossible to imagine anyone but Wang Kai playing Ji Bai, he is such an effortless Ji Bai embodying his leadership, fearlessness, intelligence, and great combat moves! Ji Bai comes from an affluent family and many of the family's friends are involved with the cases. Despite his wealthy background, he is passionate about his job and is steadfast in his decision to be a police officer. It doesn't seem that he is particularly interested in love, or rather does not think about it while work takes up most of his headspace. Xu Xu and Ji Bai are, by nature of their work, frequently around each other. Naturally, Ji Bai's feelings toward Xu Xu develop over this time. We can't talk about Wang Kai without mentioning how dreamy he is and especially as Ji Bai, indeed a real treat for the eyes!


The second lead adds a real charm and interest to the story, just like the OTP their relationship develops slowly, mostly because it is a one sided love. Zhao Han (Yu Heng) falls in love at first sight with Yao Meng (Xu Yue), a beauty and Pentathlon champion (I guess that's a very attractive combo). As they get to know each other, a mutual relationship develops. Two of my favorite scenes throughout the drama is of the two of them. The first is when they are both injured in the hospital, and he tells her a story to make her laugh. She ends up crying, but they wind up sharing a meaningful moment. The second, they are outside on the roof and she comforts him during a very difficult moment, a moving scene and their sudden hugging feeling so natural.
Overall, the friendship between the four leads is very enjoyable. We see the development Xu Xu and Yao Meng's friendship as they often have girl talk in their room, getting to know each other. The existing friendship between Ji Bai and Zhao Han is fun to watch as we see more of their personalities, their sense of humor and private thoughts. Even though they all have their own things going on, they support each other and bring comedy to the drama.
Of course what would a crime drama be without ruthless villains, the main ones being Brother Lu (Zhang Yanyan) and Hu Zhi Shan (Tan Xi He). The latter's expression while wearing the raincoat is terrifying! The crime honchos are slow to be revealed and they are slow to be caught. The police catch many of their underlings and the closer they get to the honchos, the more dangerous it becomes. This drama is quite graphic when it comes to the crime scenes, and I often felt squeamish, but the consolation is that it is at least relevant to the plot.
For the finale, most of our characters get a happy ending, and the final scene makes you greatly anticipate a sequel. However the the jump from episode 19 to 20 is huge, and with the color palette being so different it feels like someone's dream. All in all, a must watch!
---
Thanks for reading this review! For more drama musings, be sure to stop by my blog.