So I know that the Song-Song wedding has been trending, but today is also Halloween! A handful of stars have taken to weibo for the occasion and uploaded pictures that range from goth to wholesome (especially those who dressed up for the kiddies).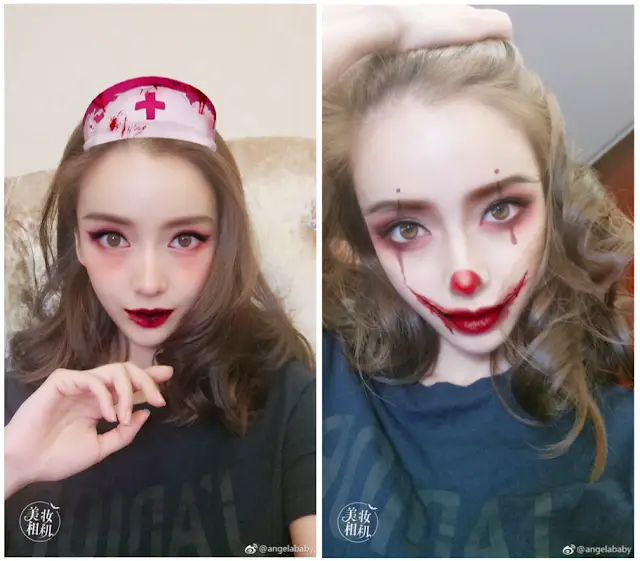 Angelababy
,
Gulnezer Bextiyar
and Yang Zi seem to have had the same idea as they relied on an app to complete their makeover. Meh, it's really an advertisement, but still, it's amazing what one click of a button can do nowadays. 
A-list actress Li Bing Bing had a pumpkin-filled day with her nephew (not her kid as some assumed).
Due to work commitments, Alyssia Chia had to celebrate days earlier with her little ones.
Talk show host Dee Hsu shared photos of herself as Snow White and armed with her usual snarky humor, she says, "Realized that I really look like Snow White ~ but with a personality of a witch!"