The Starry Night The Starry Sea 2 那片星空那片海第二季 premieres tonight, October 2 (Asia time), airing two episodes every 10 p.m. from Monday to Wednesday on Hunan TV. It replaces the the timeslot previously occupied by the sports drama Lightning starring Jiang JIn Fu and George Hu.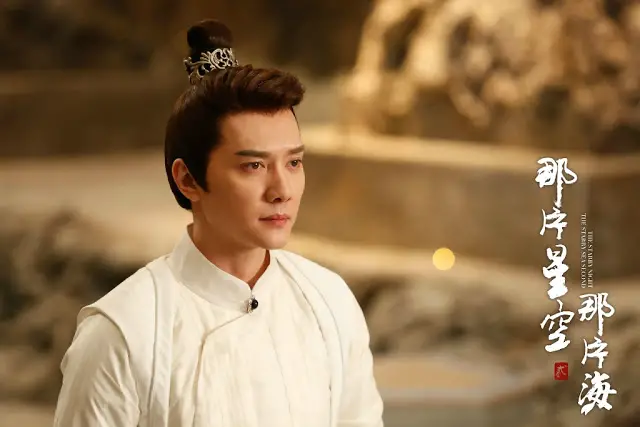 This sequel brings back Feng Shaofeng and Bea Hayden, the original leads from The Starry Night The Starry Sea as the titular couple once more to relive the romance but with the added intensity of a family feud, century-long tribal conflict and more heartaches. Instead of a fantasy story surrounding a merman, there's a tribe of merpeople now.
Since this is a period drama set during the Tang Dynasty, it looks like there will be a gender bender too where the female lead dresses up as a man to pretend to be a boy (that would be whenever she has her hair up because in the olden days, I guess that's how you differentiate between a male and a female.). 
Hong Kong actor Bosco Wong plays a merman who walks out from the darkness and falls in love with a blind woman played by Julia Ye Qing. Sunny Wang stars in his first costume drama as the heroine's older brother. The stills above include scenes from season 1 and 2 combined in case anyone's feeling nostalgic. Are you excited for season 2?