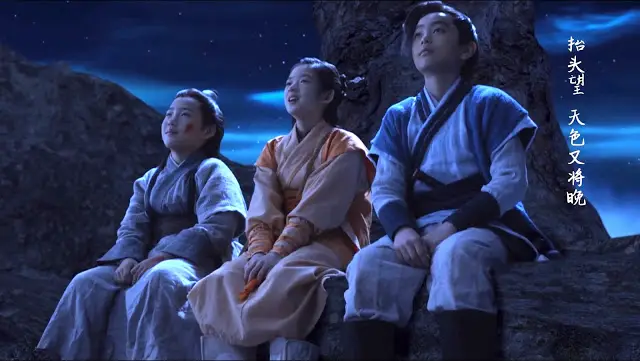 As you all probably already know, The King's Woman finished airing a week ago (watch it here). I thought people might be more interested in knowing how the drama ends instead of waiting and reading recaps one episode at a time, so I decided to write a recap for the last episode. I think I went a little picture crazy, but I hope you enjoy it.

My overall impression was that I enjoyed watching it, and I looked forward to the new episodes every week. The drama kept me engaged until the end, whereas I have stopped watching other dramas before because they became boring. I did like many of the storylines, and I really liked the cast so that was motivation enough to keep going. Although some of the script writing didn't live up to expectations, I'll miss the drama and the main characters who all did a great job. The behind the scenes videos are so cute (you can find them on YouTube).
I like the picture above of Li Er, Ying Zheng, and Jing Ke from when they were kids because I think this drama was ultimately the story of the three of them. To me, their destinies had become intertwined from the moment Jing Ke and Li Er rescued Ying Zheng. The aspirations and ideals the three of them had as kids truly seemed to stay the same as they became adults – a young girl training in martial arts who hated wars and wanted nothing more than world peace, a young boy who wanted to develop martial arts skills like his Master and to use those skills to help others, and another young boy whose wish was completely different from the other two; he wanted to grow up having everyone fear him as his way to protect those close to him.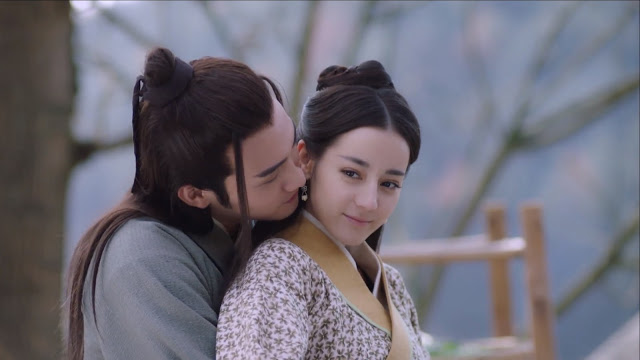 Before getting to the recap for the last episode, I wanted to mention some key events that happened. To start with, several people have died since I left off in episode 31. The Grand Dowager died (it was just mentioned in passing). Ying Zheng discovered that Chancellor Lu was alive when Qin attacked and invaded Zhao and killed him using his sword. Yep. He killed his real father. The Queen Dowager passed away after Ying Zheng and her relationship improved, and he forgave her for what happened in the past. She died in Handan City in Zhao, as she had always wanted. Ying Zheng seemed genuinely torn up over his mother's death. He wasted so much time being angry at her. Madam Min committed suicide after she couldn't bring herself to kill her old lover, the King of Zhao. We know it's getting close to the end of the drama when everyone starts dying off.
Han Shen found out Jing Ke's plans to assassinate Ying Zheng. To stop him, Han Shen revealed the secret he and Li Er had been hiding for years – that even though Tian Ming is being raised as a prince in the Qin palace, Jing Ke is his real father. He tells Jing Ke that Ying Zheng knows the truth, and if he really goes to kill Ying Zheng, it will put both Li Er and Tian Ming in grave danger. It doesn't matter whether he is successful or not – he must not go. As you would expect, Jing Ke is overwhelmed and stunned at learning that Tian Ming is really his son, but he says that it's already too late to turn back. General Fan gave up his life so that Jing Ke could take his head to Qin as a peace offering from Yan. Yan Dan is also counting on him to kill Ying Zheng.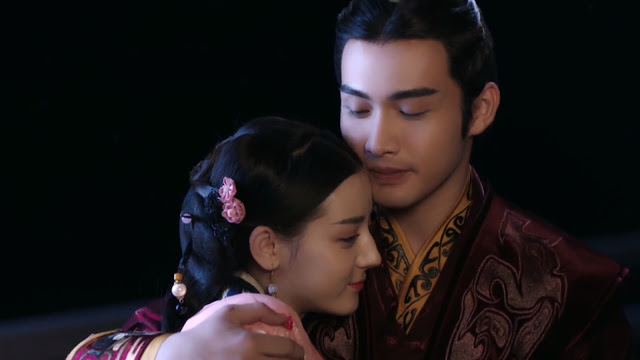 That brings us up to about episode 43, where we see Ying Zheng and Li Er in a very loving and caring relationship. A few episodes before, we saw Li Er confess to Han Shen that she has really fallen in love with Ying Zheng. There have been another couple of instances where Li Er put herself in harm's way to save Ying Zheng's life, once in Han and once in Zhao. Ying Zheng also finally told her that they have known each other since they were children and she saved his life in Zhao. He told her that he's known who she was since they met in Luoyang City, but never told her because he didn't want her to pity him. He promises to love her and treat her well the rest of his life.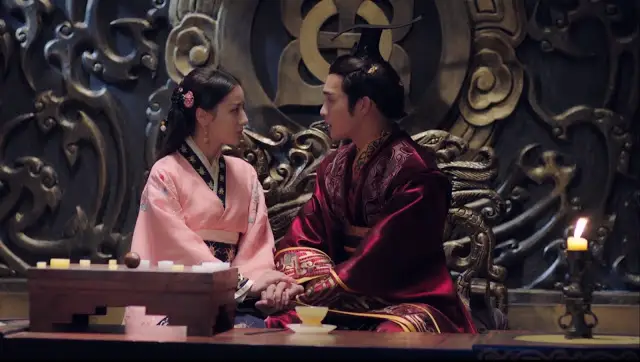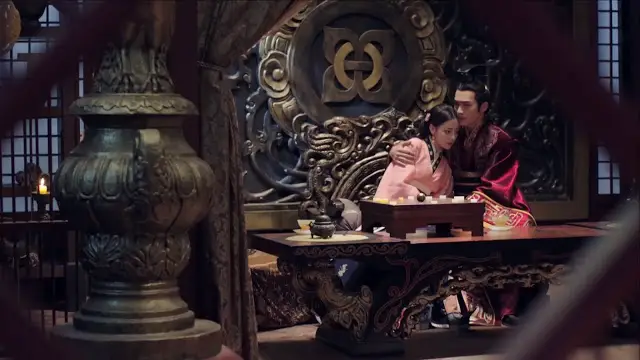 We find out that Tian Ming is now nine years old and Li Er has been living in the Qin palace for 10 years. When asked to consider naming a Crown Prince, Ying Zheng tells Li Er that he wants Tian Ming to be the Crown Prince. Li Er opposes the idea immediately – the Crown Prince is an extremely dangerous position to be in, and she doesn't want that for her son. Li Er only wishes for her and Tian Ming to live peacefully, which was the same reason she opposed Ying Zheng naming her as Queen. If Tian Ming were to be named Crown Prince, he would be thrown into the dangerous struggles at the inner palace. Tian Ming doesn't have the support of the court officials to be named Crown Prince the way that Ying Zheng's eldest son, Fusu, does. 
Li Er says that Tian Ming doesn't have the desire to be Crown Prince. He just wants to get along with everyone. Sounds just like his mother. Li Er is the opposite of the usual royal consorts who are always scheming and plotting for themselves and their children. Li Er brings up another point, which, to be honest, was the first one I thought of – Tian Ming is not a true member of the Ying family. Ying Zheng tells her that it doesn't matter – he doesn't have the blood of the Ying family either. He tells Li Er that he wishes for Tian Ming to become Crown Prince because with the position comes the ability to protect Li Er from harm. Li Er says that if naming Tian Ming as Crown Prince is just to protect her, then she definitely doesn't want it. Ying Zheng pulls Li Er close to him, and it seems like the matter is put aside for now. It was really sweet watching this scene, it makes you think that Ying Zheng loves Tian Ming as his own son, that it doesn't matter to him that Jing Ke is Tian Ming's biological father.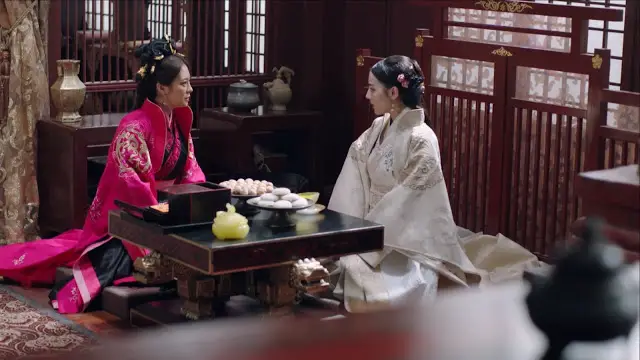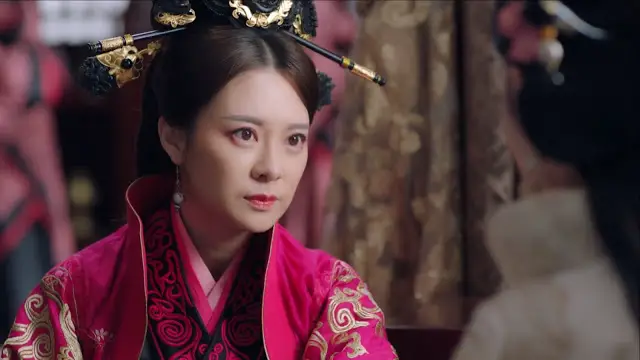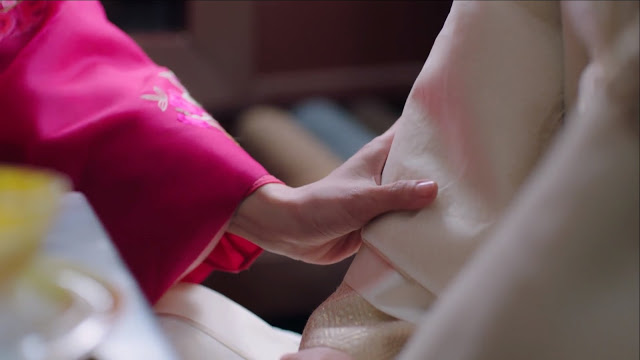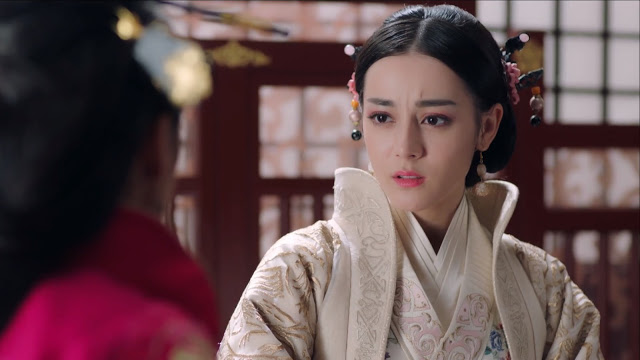 During the years that have gone by, Chu Liang Ren has grown a lot more mature. After Li Er talked to Ying Zheng on Chu Liang Ren's behalf and had her position of Madam restored, Madam Chu realized that Madam Min was the one hurting her the most, and Li Er
is really a kind person. 
Meanwhile, Li Si discovers and reports to Ying Zheng that someone has been secretly sharing information with Chu. It turns out to have been Lord Chang Ping. It was never mentioned before that Lord Chang Ping was from Chu, but okay, whatever. Since what he's done is treason and punishable by death, Lord Chang Ping asks Madam Chu to take the fall instead, which – are you kidding me? Lord Chang Ping tells Madam Chu that between the two of them, it is better that he continues to live because he is in the better position to help their home state, Chu. Madam Chu's deepest desire is to help her home state. She comes to realize that Lord Chang Ping is not wrong, so she agrees. 
Before Madam Chu can confess, she meets with Li Er to have tea. They've grown a lot closer and get along extremely well. Li Er even calls Madam Chu, 'Elder Sister'. She asks Li Er for forgiveness for the things she's done in the past, and Li Er tells her that she understands what is in Madam Chu's heart and forgives her. Madam Chu becomes emotional when she warns Li Er that no matter how well Ying Zheng treats her, she needs to make sure to leave a way out for herself. She shouldn't always believe him, because he has never fully trusted anyone. He has many hidden secrets in his heart, and he's willing to sacrifice anything or anyone to achieve his goals. It doesn't matter if it is a consort, a subject or a family member. Li Er realizes that something must be very wrong for Madam Chu to be talking this way, but Madam Chu doesn't reveal anything. All of this makes me so sad.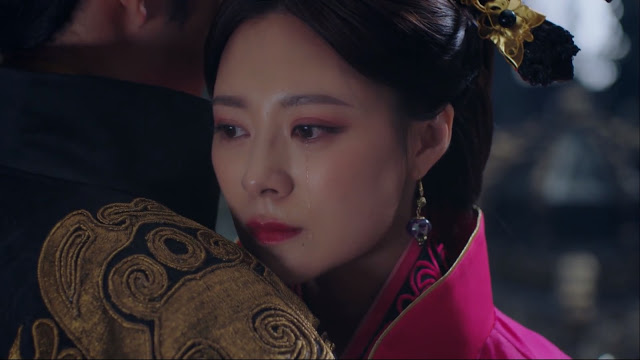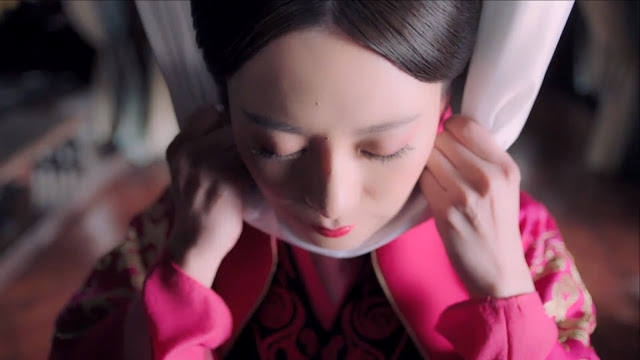 Madam Chu goes to see Ying Zheng and admits to leaking classified information to Chu. Ying Zheng already knows that the one responsible is Lord Chang Ping, but even though he knows the truth, he tells Madam Chu that to him, Lord Chang Ping is in fact more useful than she is. He tells her that he was never able to trust her because she was always the Grand Dowager's person, not his. He arranges for Madam Chu to commit suicide as punishment for the crime, so she hangs herself. This is horrible. Poor Madam Chu!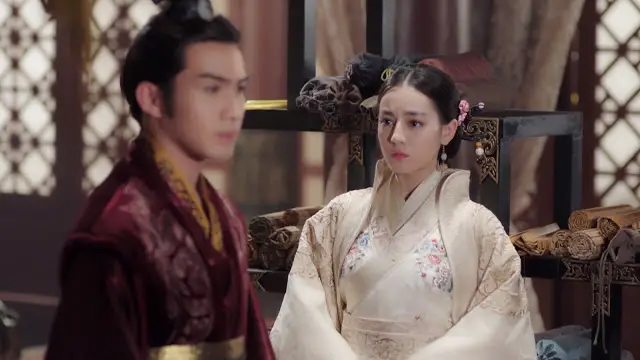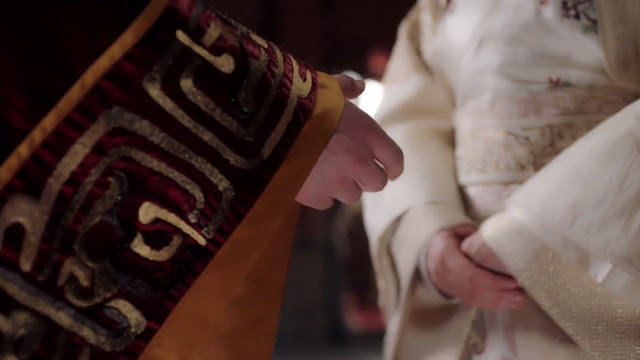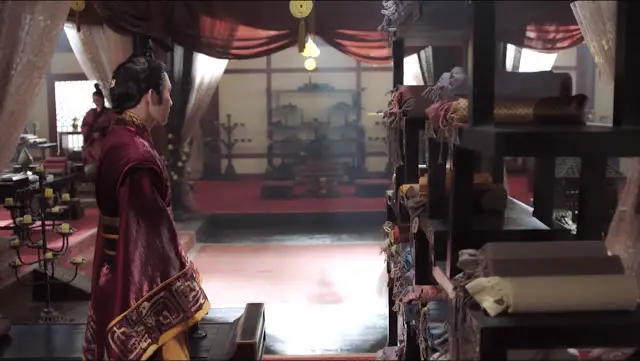 After Li Er learns of Madam Chu's death, she has a hard time accepting it and runs straight to ask Ying Zheng if Madam Chu really betrayed Qin. Ying Zheng: "It doesn't matter who betrayed Qin. What is important is who takes responsibility." Li Er realizes that Ying Zheng knew that Madam Chu was innocent, but he still sentenced her to death. She asks him why, and he tells her that it was to further his goal of conquering the world – to show everyone that he would never tolerate betrayal. This is the time when he can't afford to make any mistakes. Li Er: "So it was for your plan to conquer the world. What did it matter to you to sacrifice someone unimportant like Madam Chu? One day, you will sacrifice me, like you did Madam Chu. Right?" Ying Zheng doesn't immediately deny that he would ever sacrifice her, and instead says that he's busy. They can talk about this later. What! He reaches out for her, but Li Er pulls away and leaves. Of course she does, what other reaction would she have. She recalls Madam Chu's words of warning regarding Ying Zheng.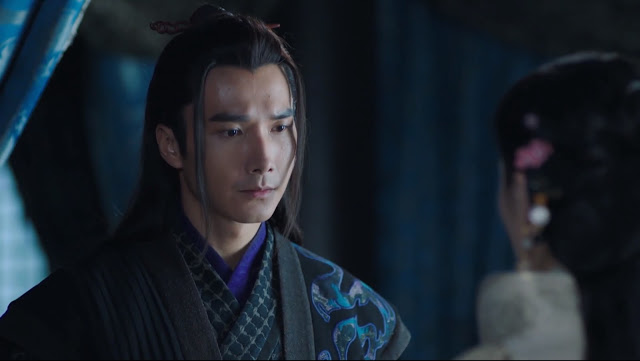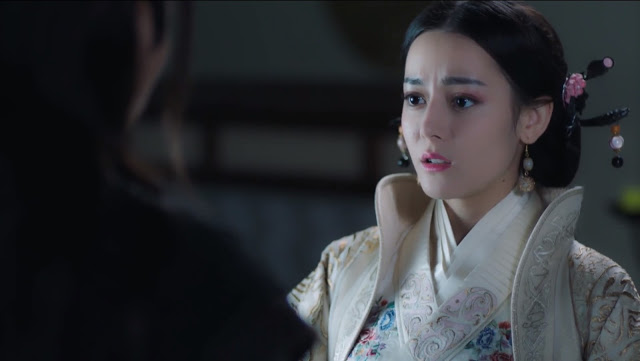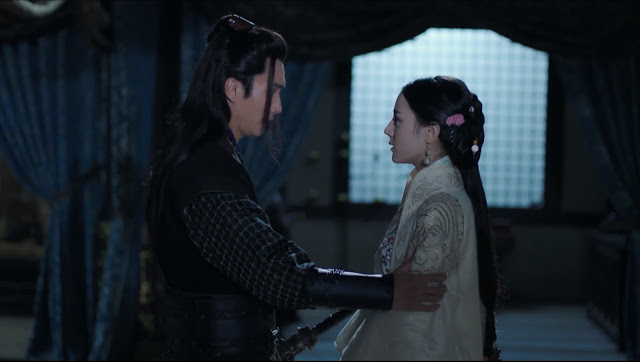 Han Shen returns to Xianyang City and bribes Zhao Gao into letting him into the palace so he can see Li Er. Li Er is thrilled, but he's there to let her know that Jing Ke is the envoy that Yan is sending to Qin to kill Ying Zheng. Han Shen tells Li Er that she and Tian Ming have to leave the palace. It's too dangerous for them to remain, regardless of whether Jing Ke is successful or not. If Jing Ke kills Ying Zheng, Li Er's enemies will take the opportunity to come after her. If he fails, Ying Zheng will set out to destroy Yan. Because Tian Ming is Jing Ke's son, he will not be safe from Ying Zheng's wrath. Li Er is shocked when Han Shen tells her that he had to tell Jing Ke the truth about Tian Ming being his son. Li Er doesn't appear willing to leave because of her feelings for Ying Zheng, and Han Shen reminds Li Er of just how many deaths can be attributed back to Ying Zheng.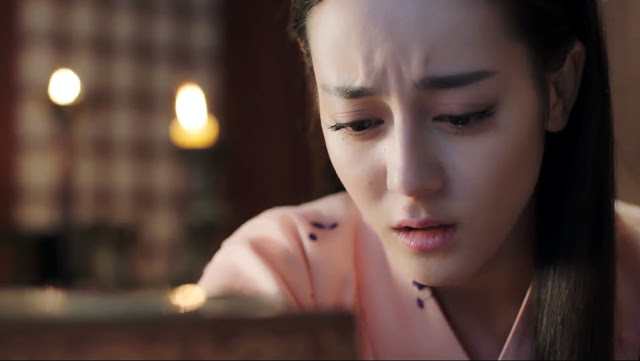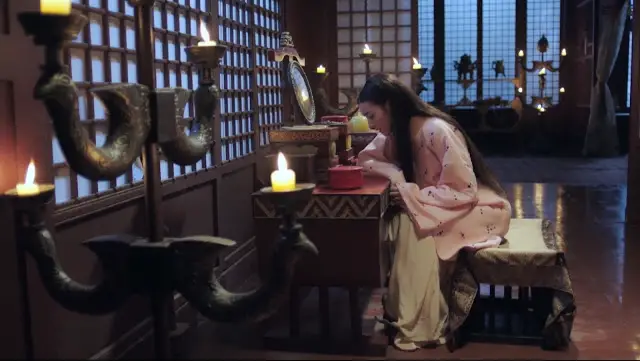 Li Er agonizes over what she should do next. Meanwhile, Ying Zheng's people tell him that Jing Ke is coming to Qin as Yan's envoy. Ying Zheng already knows the real reason why Jing Ke is coming and he is determined to kill Jing Ke as payback for taking away the woman he loves. That's not how I remember it. Ying Zheng was the one who broke Jing Ke and Li Er apart by force. He left Li Er no choice but to enter the palace after he had Jing Ke poisoned.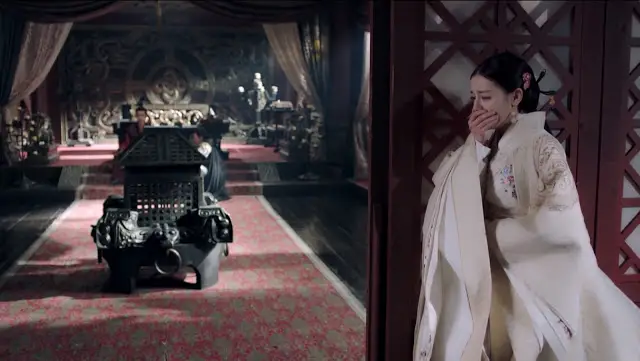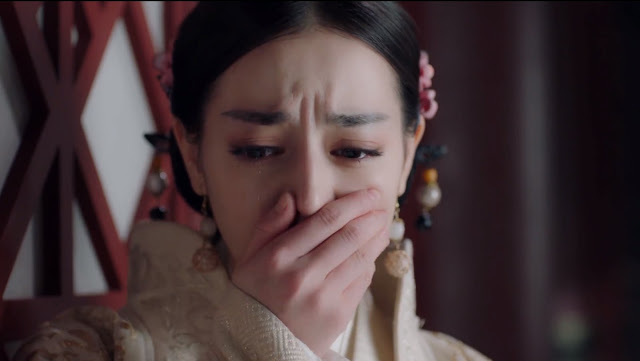 Li Er overhears everything and finally learns what Ying Zheng's true intentions are, which he's been purposely 
keeping from her all this time. The real reason that Ying Zheng wants to name Tian Ming as Crown Prince is because when he does, it will become impossible for Tian Ming to ever leave Qin. Thus, Li Er will always have to stay by his side. He knows that Li Er can't be persuaded by the same things as his other consorts – power, position or money – but Tian Ming is the most important person in the world to Li Er. 
Li Er realizes that to Ying Zheng, Tian Ming is just a pawn, a tool to be used to keep her by his side. Even after so many years, Ying Zheng still does not fully trust her. She realizes how foolish she's been. I am so disappointed to see that Ying Zheng hasn't grown

or changed at all

. He's just as selfish and domineering as ever, and he is still scheming and plotting ways to make sure Li Er doesn't leave him. This is how he repays her after all she's done for him?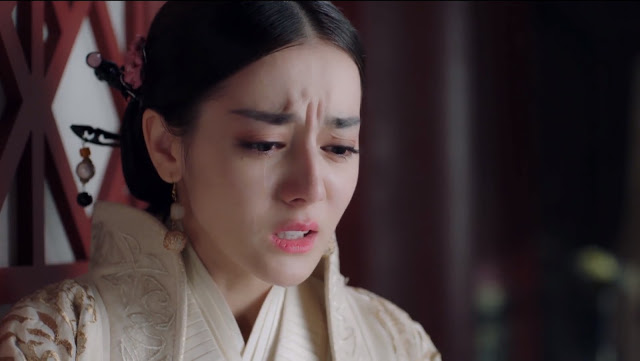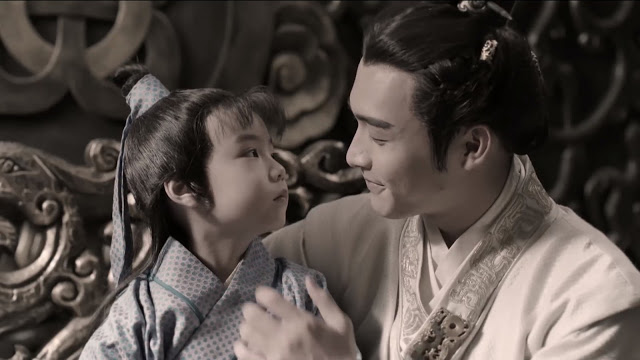 Unfortunately, it gets worse. Much worse. Ying Zheng tell Li Zhong that his other reason for naming Tian Ming Crown Prince is to force his eldest son, Fusu, to stop being so kind and gentle. After Tian Ming becomes Crown Prince, Fusu will have to toughen up and fight

for the position

. Ying Zheng wants Fusu and Tian Ming to fight each other for his favor, which will prepare and build up Fusu so Ying Zheng can name him as Crown Prince one day. 
Li Er starts to fall apart, and she starts crying silently. Poor Li Er. I feel so sorry for her. I

think it's good

though that she's finding out just what is really in Ying Zheng's heart. Ying Zheng knows that many of his court officials support Fusu for Crown Prince, and the

y

will look for opportunities to bring Tian Ming down. If any fault is found with Tian Ming, not only will he be pulled down from his position, it will even be difficult for him to hold on to his life. Omg. WTF. Li Er is completely crushed as she realizes that Ying Zheng was just pretending to love Tian Ming.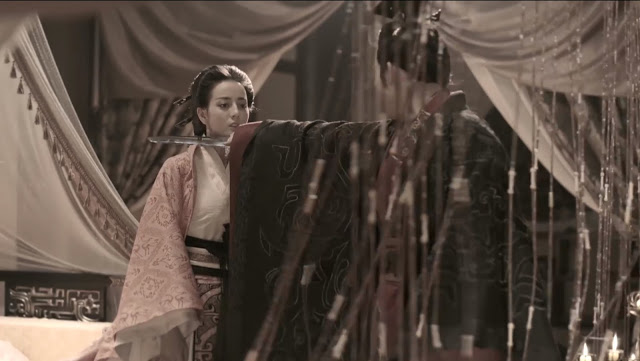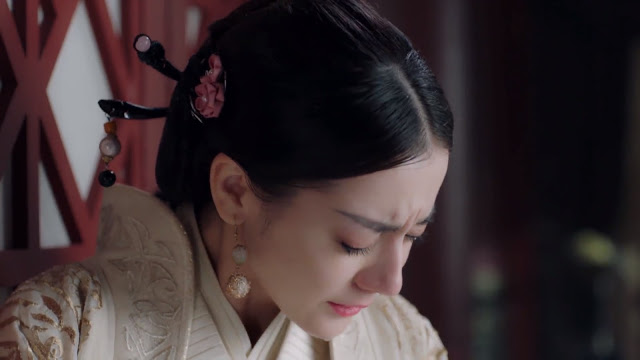 Ying Zheng says that it's never stopped bothering him that Tian Ming is Li Er's son with Jing Ke. He plans to kill Jing Ke when he comes to Qin because as long as he lives, there will always be a place for him in Li Er's heart. Li Er is reminded that when she first entered the palace and Ying Zheng found out she was pregnant,

he

wanted the physician to kill her baby. He even put a sword to her throat. 

This is so upsetting. After being the only father that Tian Ming has ever known, Ying Zheng is actually plotting Tian Ming's downfall and death. This really ruins all the father-son bonding moments between Ying Zheng and Tian Ming, because now we know none of it was real. What's terrible is that Ying Zheng knows that Li Er, being from a ruined state and not having any family, does not have any power or support at court and won't be able to do anything to help her son, so he actually intends for Li Er to witness her son's life be ruined.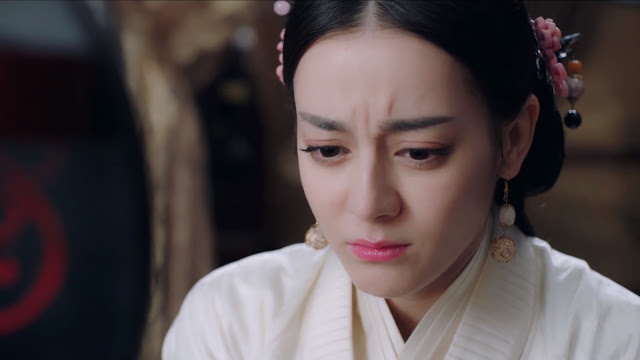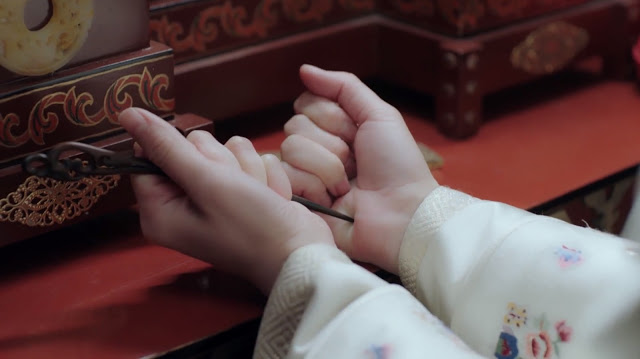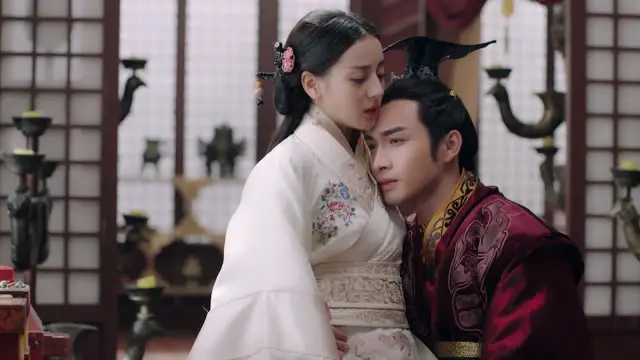 Li Er is heartbroken and devastated as
she recalls the time when Ying Zheng
almost

choked her for mentioning that Jing Ke was her child's father
. Madam Chu's parting words also ring in her ears. 
When Ying Zheng arrives, Li Er pretends that everything is fine, which seems like the smartest move. He pulls her close and tells her that he's started preparations for Tian Ming to be named the Crown Prince. She goes along with him even though she knows that he's just continuing to lie to her. Ying Zheng rests his head on her shoulder. Damn it, Ying Zheng, get away from her. She promises to herself that she won't let Tian Ming become Ying Zheng's pawn. Ying Zheng is basically doing exactly what he wants despite Li Er's concerns about Tian Ming being named Crown Prince. Jerk.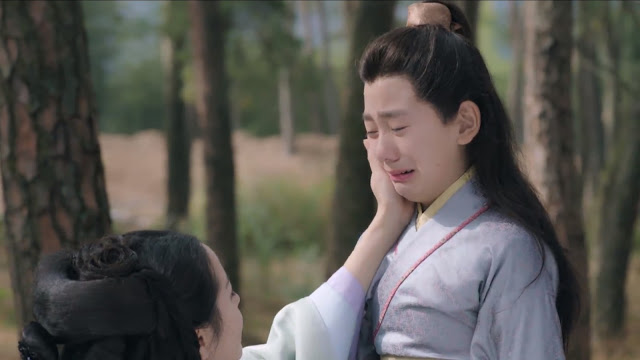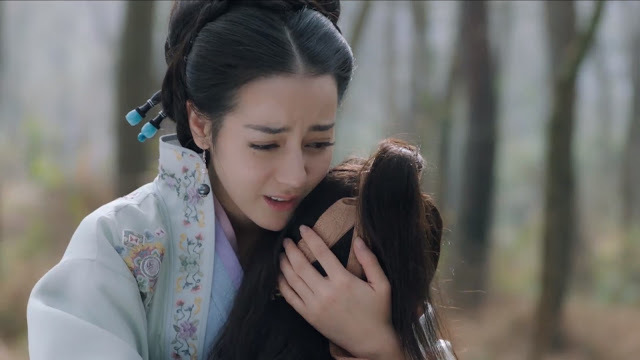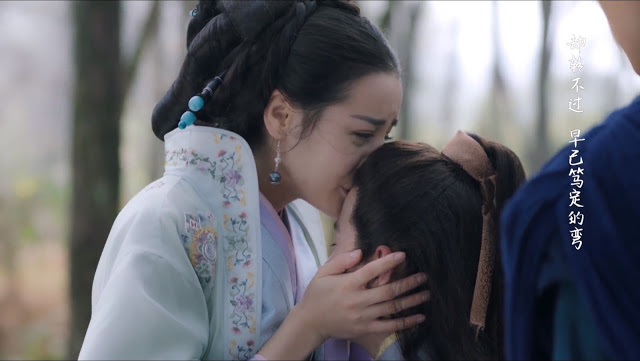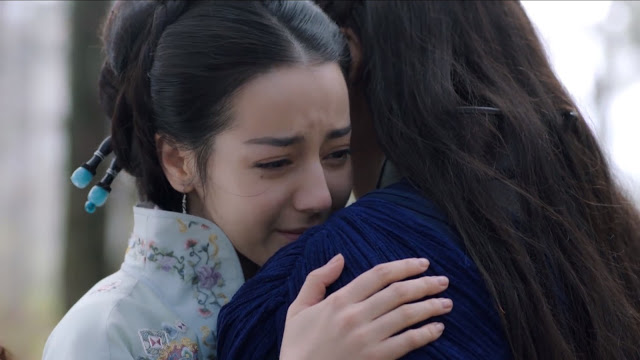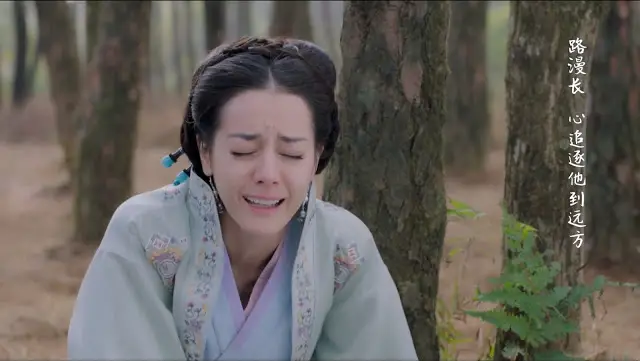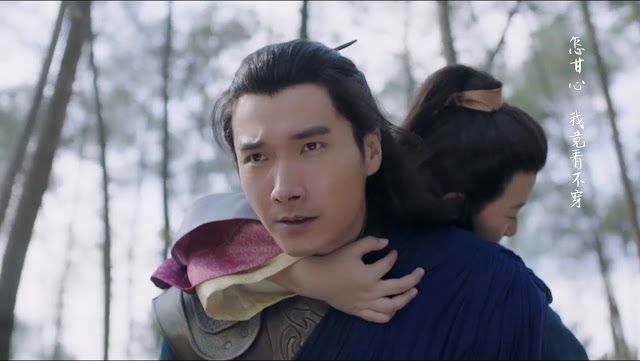 Li Er decides to do what she must to protect Tian Ming and asks for Ying Zheng's permission to take Tian Ming outside the palace. Han Shen recently came back to the city, and she would like for Han Shen and Tian Ming to see each other. You can see the distrust in their relationship as they lie and withhold from each other. Outside the palace, Han Shen and Li Er have arranged a fake ambush to distract the palace guards. Once they were alone, Li Er tells Tian Ming that his real father is Jing Ke, and he must grow up to be as chivalrous as his father. She tells him that from now on, they won't be able to live together anymore, and he has to go and live with Han Shen. Tian Ming doesn't want to leave her and sobs, but Li Er is insistent. She tells Han Shen that she cannot leave with them, and thanks Han Shen for everything he has done for her. She breaks down sobbing as they leave.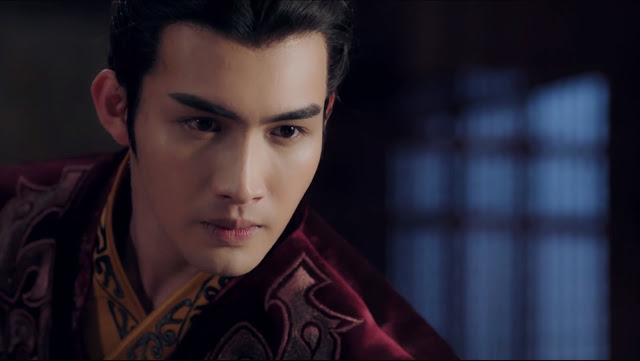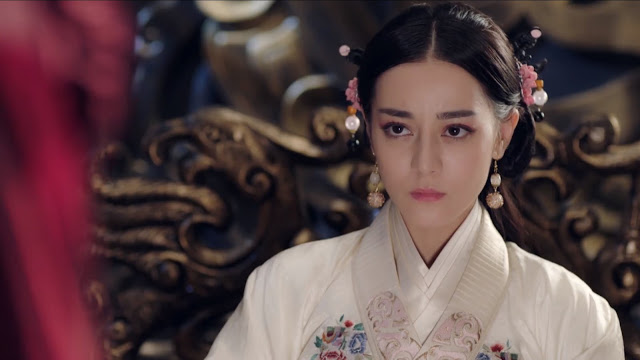 Ying Zheng comes to see Li Er to ask what has happened. Where is Tian Ming, and why won't she let him send soldiers after Tian Ming? Li Er tells him that she asked Han Shen to take Tian Ming away. He is furious and flips over a plate on the table. He demands to know why because usually Li Er

wouldn't want to be

separated from Tian Ming for even half a step. Ying Zheng is

just

angry because now he doesn't have Tian Ming as a

way of keeping

Li Er by his side.

Which, good.

Li Er tells him that she knows that the envoy coming from Yan is her martial arts brother, Jing Ke. Ying Zheng looks ready to kill someone, he's so angry. He says,"Tian Ming's real father. Right?" Li Er: "Tian Ming is my child. I have to protect him." Ying Zheng says that he's known all along that Yan Dan and Jing Ke have been plotting to kill him. He says that he's willing to do anything for Li Er and Tian Ming, and he is furious that Li Er didn't turn to him to protect Tian Ming. If she was so worried about Tian Ming's safety, he could've sent Tian Ming out of the palace, as he had done years before. Li Er stands up and faces Ying Zheng before she tells him to stop lying to her. She tells Ying Zheng that he's known for a long time that Jing Ke was going to come to Qin, and he plans to use this opportunity to kill him as well as Tian Ming. She calls him out for lying to her this whole time. Ying Zheng screams that Jing Ke wants to assassinate him.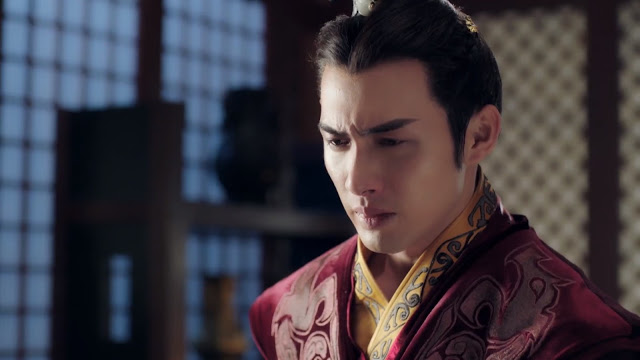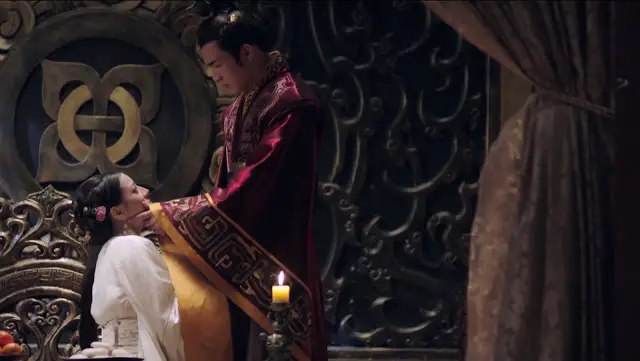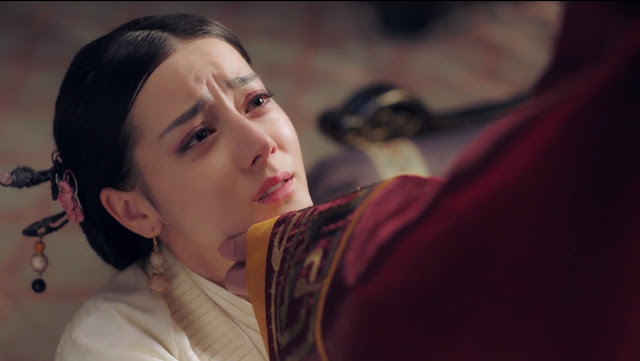 In the face of Ying Zheng's outburst, Li Er kneels and begs for Tian Ming and Jing Ke's lives. She promises that she will stay with Ying Zheng forever, that she won

't go anywhere

if he agrees to her request. Ying Zheng touches her face and says, "Li Er. Do you know how much I love you? I love you, and I want to share the world with you. You've never understood." He pushes her aside and starts walking away. He tells her that after all this time, she still doesn't know what he wants and actually still hopes to protect her martial arts brother. Ying Zheng promises her that he will personally

kill

Jing Ke in front of everyone. I think that Li Er is a person who deeply treasures her relationships and even though she loves Ying Zheng, she could never turn her back on Jing Ke and not care whether he lives or dies.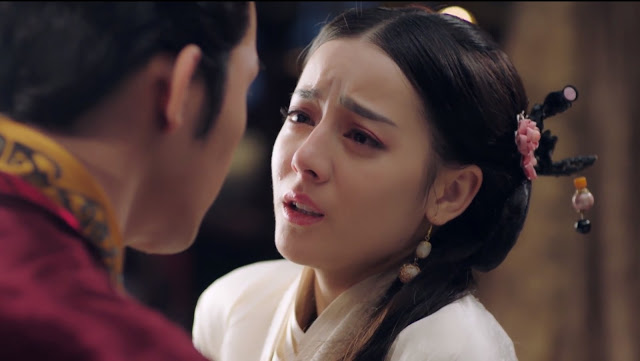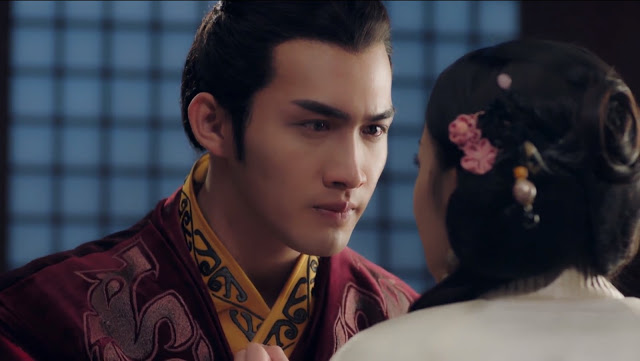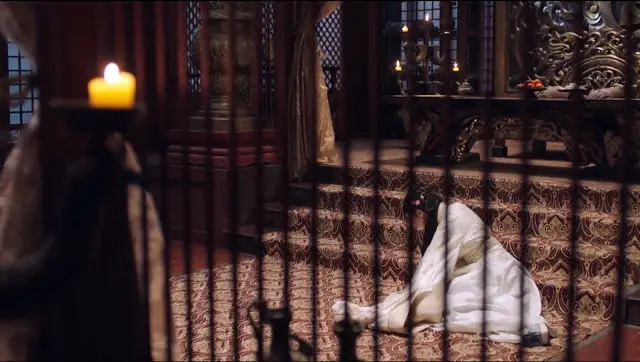 Li Er crawls over to him and begs him again. That if he wants to punish someone, punish her instead. Ying Zheng: "Shut up!" He yanks her up and tells her that Tian Ming is his son, the one he wants to name Crown Prince. No one has the right to take him away. He tells her to watch, because he will stop at nothing to get him back. He pushes her away and storms out, leaving Li Er to cry out after him

as

she bursts into tears. What the hell. This is not how a normal relationship works. She shouldn't have to beg him like this, and he shouldn't treat her this way. Ying Zheng meets with Wind Forest Fire Mountain, and orders them to go out and find Han Shen and Tian Ming. He orders them to bring Tian Ming back and kill anyone who gets in their way

.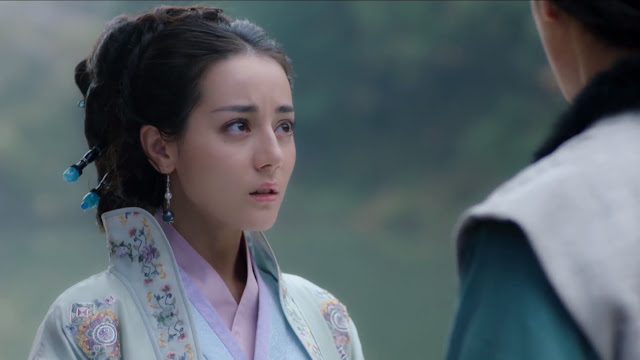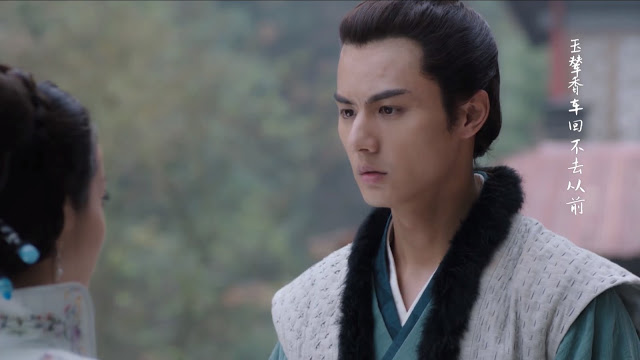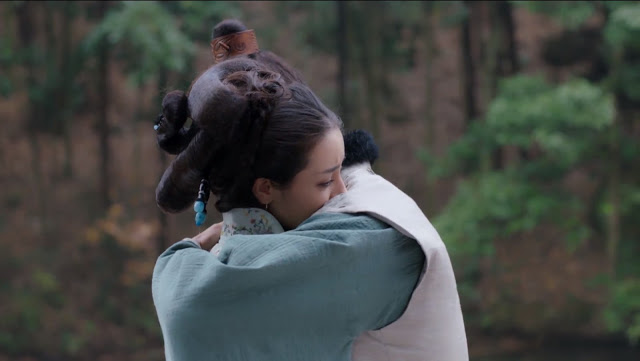 Meanwhile, Jing Ke, Lan Er, and a third member of their team have arrived in Xianyang City. Li Er asks Qing Er to deliver a letter to Jing Ke

 so that they can meet

. She brings her scarf to the meeting, and what ensues is a very emotional reunion.
Li Er and Jing Ke run into each other's arms and hug each other tightly.

Lan Er and Qing Er accompany them to the meeting,

but

they wait outside. Li Er tells Jing Ke that she had to keep Tian Ming's identity a secret. If she and Tian Ming left with Jing Ke, Ying Zheng would've stopped at nothing to find them. She begs Jing Ke not to go and assassinate Ying Zheng, because it will end badly. She tells him that she's already asked Han Shen to take Tian Ming away from the palace, so Jing Ke and Lan Er should live happily for the rest of their lives. She feels guilty that Tian Ming never

 met his real father. Jing Ke tells her that he has no choice, both General Fan and Tian Guang died for their cause, and their lives are on Jing Ke's conscience now. Jing Ke pulls Li Er into a hug, and tells her that she's the only woman he has ever loved. Aww. This is all so tragic. I feel sorry for Lan Er too.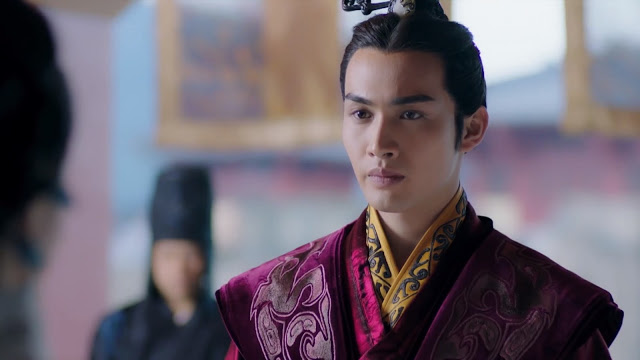 When Li Er returns to the palace, she finds Ying Zheng on his way to see her.

S

he greets him as if nothing happened, and Ying Zheng asks her where she's been. She lies and tells him that she just went for a walk, nowhere important. Ying Zheng knows she's not telling him everything, and Li Er doesn't share anything further. They are locked in a standstill. Ying Zheng says that the envoys from Yan are due to arrive in

a couple of days and

orders for Li Er to be confined to her residence (for her safety, he says).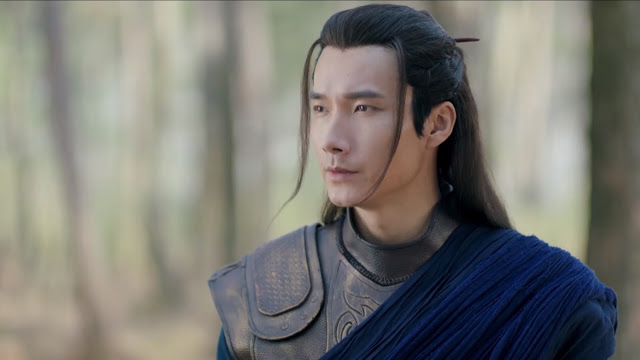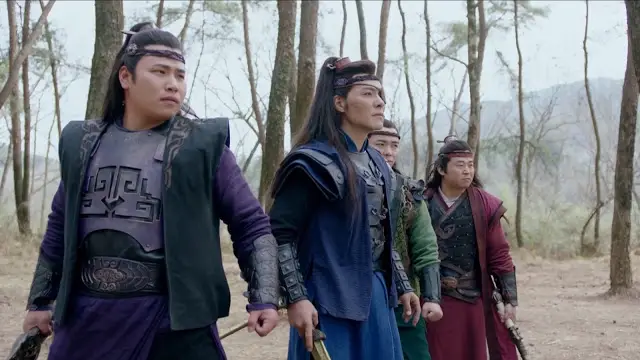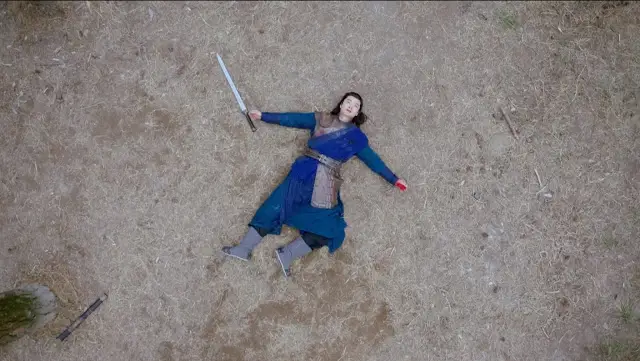 Meanwhile, Han Shen senses that he and Tian Ming are being followed as they run through the forest. He tells Tian Ming that

they should play a game where he must 

go and hide. Sure enough, the

 four warriors of 

Wind Forest Fire Mountain 

appear

and tell Han Shen to turn Tian Ming over to them immediately. Han Shen refuses, and they start to fight. As strong as Han Shen is, he doesn't stand a chance against them and suffers serious injuries. Noooo.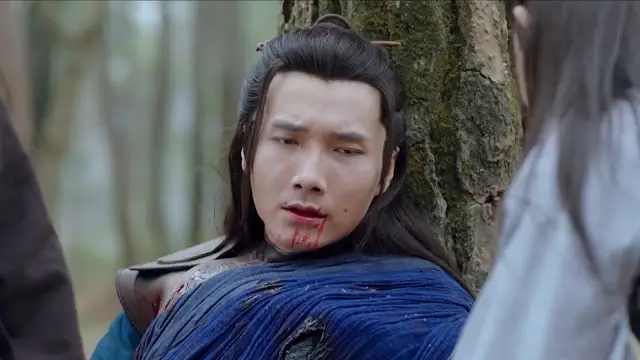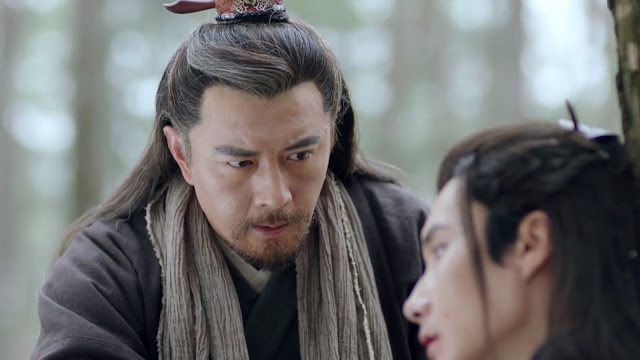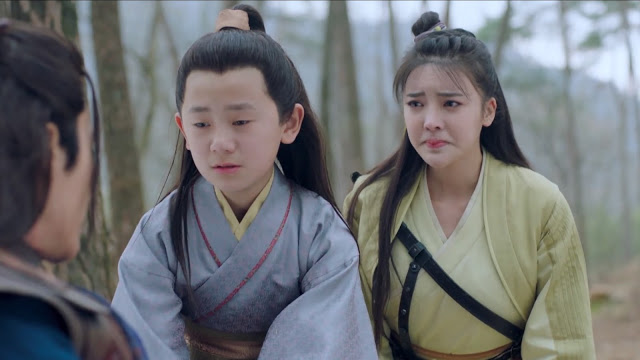 Thankfully, Ge Nie and Lan Er

arrive in time to help

. While Ge Nie confronts the Wind Forest Fire Mountain, Han Shen sends Lan Er to find Tian Ming. Ge Nie 

defeats and kills

the Wind Forest Fire Mountain by himself (wow, impressive). However, it's too late for Han Shen because of his injuries. 
Before his death, Han Shen asks Ge Nie and Lan Er to

look after

Tian Ming. Damn it

,

I loved Han Shen. I wanted to see him alive at the end of the drama.
In the palace, Li Er asks Qing Er to visit Jing Ke and give him a medicine that will knock him unconscious
long enough to to
 miss the meeting with Ying Zheng the following day.
 Qing Er does as she's told and visits Jing Ke with some food and drink. She also 
gives
 Li Er a drink to help her rest.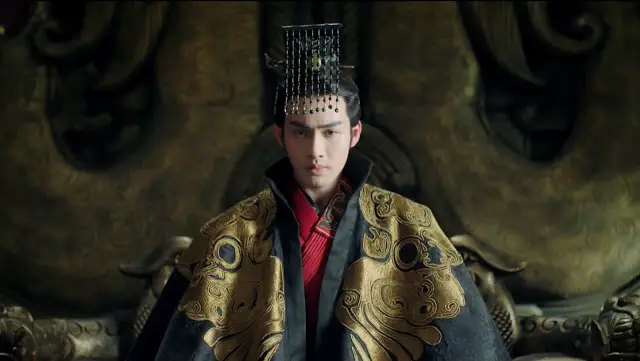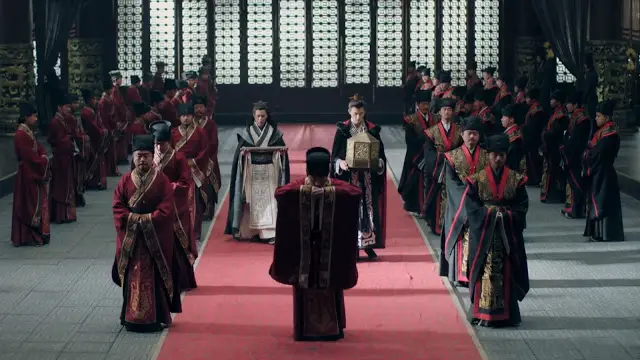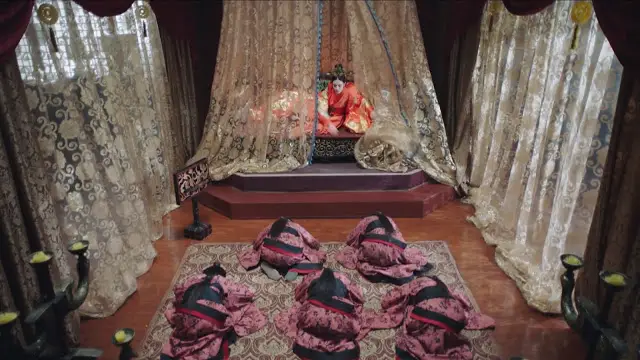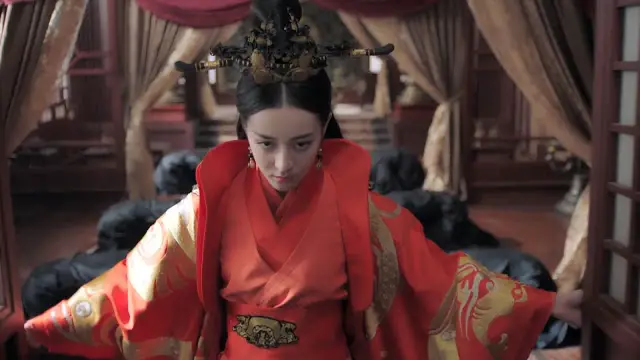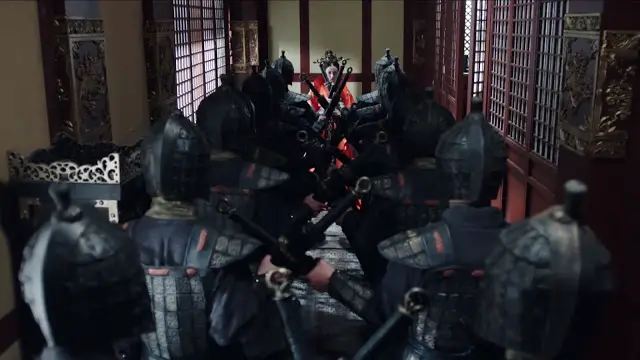 (Last

Episode) Episode 48 begins as 

the big day arrives. Jing Ke and his companion head into the palace to meet with Ying Zheng, and as they walk through the palace grounds, Li Er wakes up in her residence. In the main hall, Ying Zheng stares Jing Ke and his companion down as they enter and approach him. Ying Zheng is determined for this day to be Jing Ke's last. They carry with t

hem

General Fan's head and a map which Yan is offering to Qin as part of their (fake) surrender.

Li Er

find her maids kneeling and bowing before her, pleading with her not to leave. Yeah, right. Li Er grabs her Gong Sun family sword and leaves, only to encounter a crowd of palace guards standing outside. They

are there to stop her from leaving.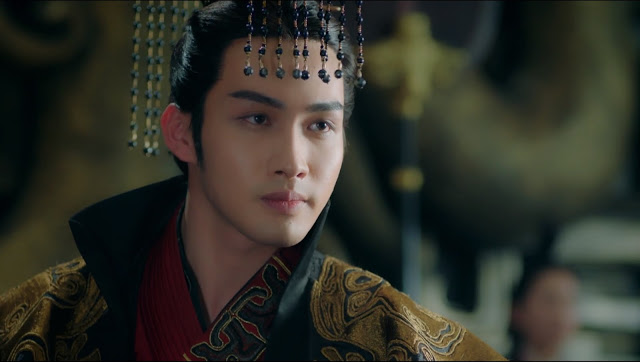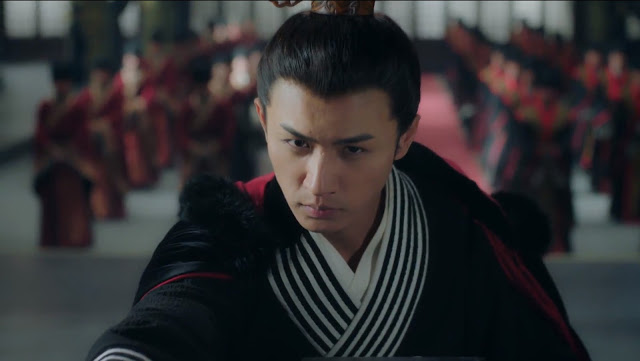 J

ing Ke

presents General Fan's head and requests to approach Ying Zheng

 

to present the map. Ying Zheng allows it. As Jing Ke unrolls the map, where he has hidden the knives he intends to use to kill Ying Zheng, Ying Zheng suddenly stops him. He tells Jing Ke that he knows what he is there for, and if he leaves now, Ying Zheng will allow him to live a carefree life. Jing Ke laughs and asks if Ying Zheng even knows what it means to live freely. 
Jing Ke says that what he actually wants to show Ying Zheng is something else. He pulls out the drawing that Li Er made before she entered the palace. It's a drawing of her and Jing Ke riding horses, visiting the beach, seeing the ocean and exploring mountains and rivers. Wow, Jing Ke held on to Li Er's drawing for the last 10 years. As Jing Ke talks about th
e plans they had and how this is the life that Li Er wanted
, Ying Zheng becomes angrier and angrier until it looks like he can barely hold it together. Jing Ke tells Ying Zheng that with him alive, no one in the world will be able to enjoy a peaceful, carefree life.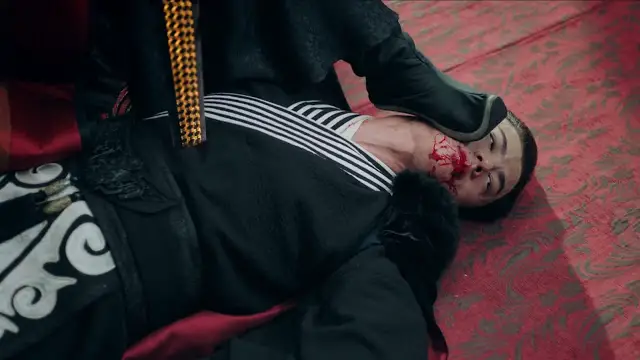 Ying Zheng has h

eard enough, and he

kicks the table

backwards

, Jing Ke along with it. Jing Ke catches the knives in the map as they fly out.

I

mpressive. As this happens, Ying Zheng's guards kill Jing Ke's companion and gather

in front of him to block

Jing Ke's way. Ying Zheng has been thoroughly provoked and tells his guards to stand

aside

. He will take care of Jing Ke. As they start to fight, Jing Ke begins coughing up blood. Ying Zheng reveals that he has already had Jing Ke poisoned and he wonders how long Jing Ke can keep this up.

What

a dirty and underhanded trick. With Jing Ke

p

oisoned, Ying Zheng is able to get the better of him and stabs him with his sword. Jing Ke tries to land one final attack, but Li Zhong jumps in front of Ying Zheng and gets killed instead. Ying Zheng takes the opportunity to stab Jing Ke again, and thi

s time

he seems too hurt to recover.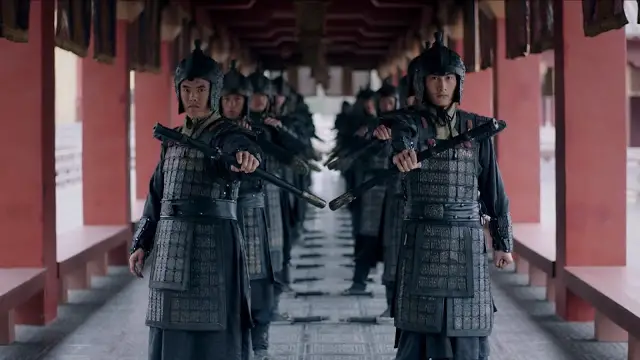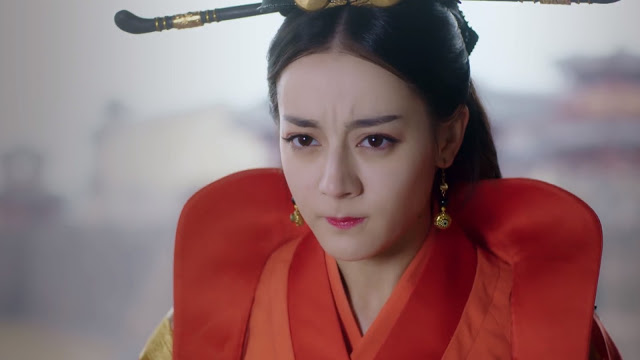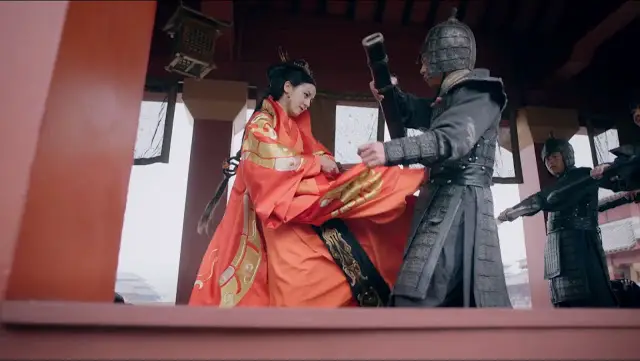 Meanwhile, Li Er encounters and fights

 numerous

palace guards as she heads towards the main hall. Li Er is mostly successful, even though there are tim

es where it seems like the guards will be able to stop her.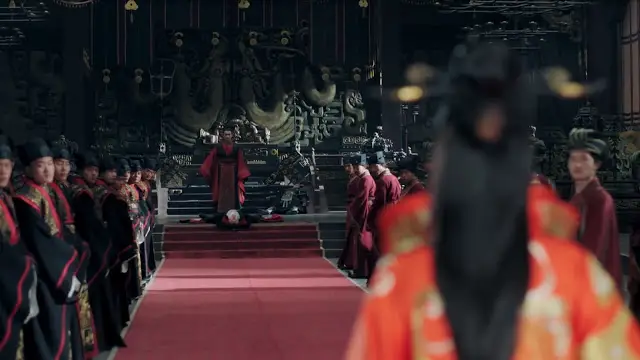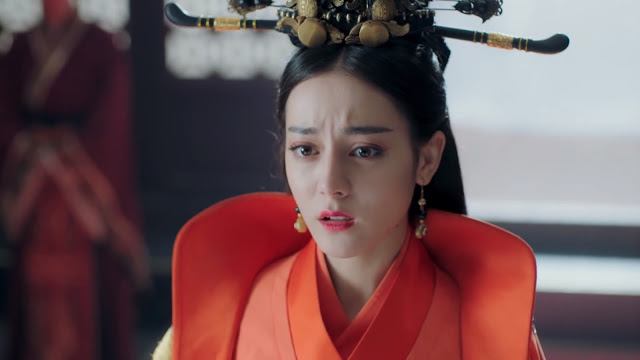 However, by the time

Li Er arrives

, she's already too l

ate. S

he sees Jing Ke lying on the ground, severely injured and close to dying. Ying Zheng stands over him, bloody sword in his hand

.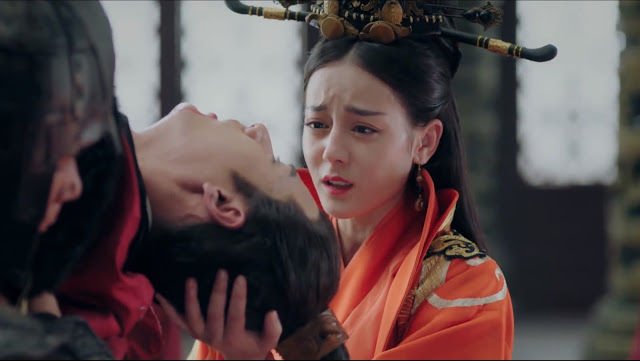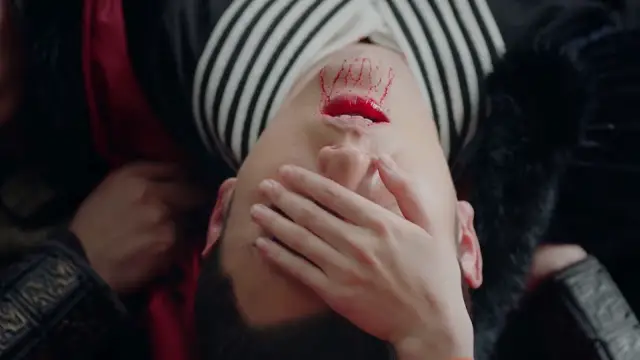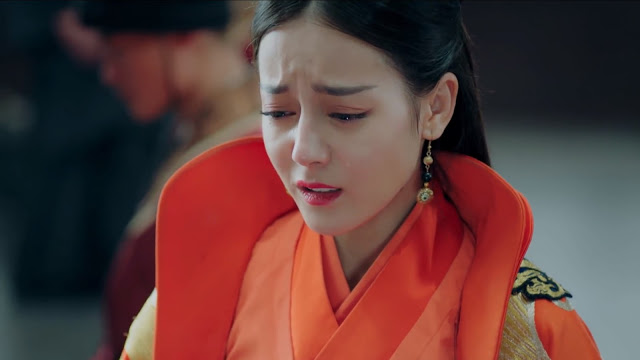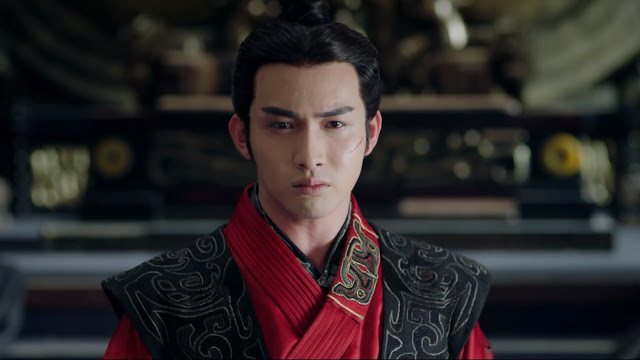 Li Er stops the palace guards carrying 

Jing Ke

out of the main hall

. Jing Ke recognizes her, and Li Er cries as she apologizes for

having arrived too

late. I'm glad that they got to see each other one last time. Li Er closes his eyes and tells him to wait for her. This whole time, Ying Zheng had been watching, hurt and angry. He

yells at

his court officials to leave, and they do, scurrying out like rats abandoning a ship on fire.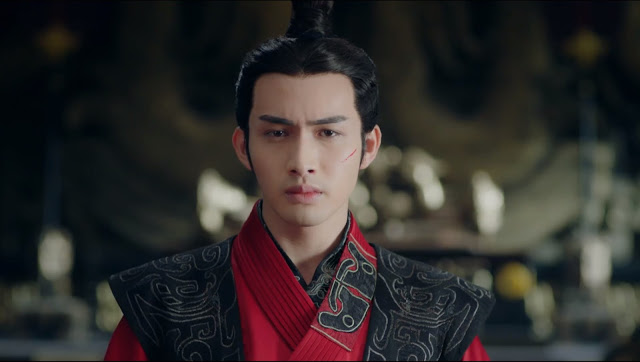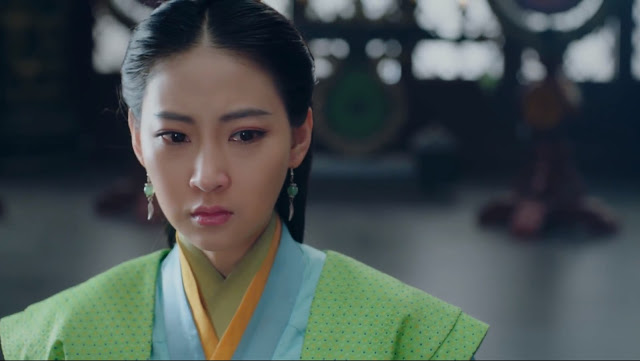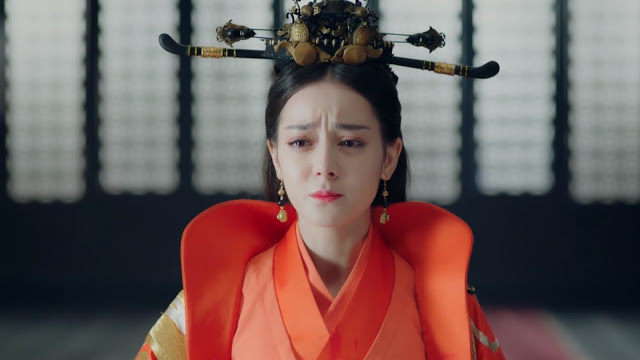 Ying Zheng: "So you came after all. You must be wondering how your martial arts brother was able to come today after you arranged for him to be

unconscious

. Qing Er!" Oh, no. Ying Zheng tells Li Er that

when

she entered the palace, he arranged for Qing Er to be at her side. She actually reports to him, so he kn

ows

everything that she's been hiding from him regarding her and Jing Ke. Li Er: "So that's how it was….So that's how it was. You

'

ve never trusted me for one moment." 
Li Er asks Qing Er what she gave her martial arts brother, and Qing Er tells her that she poisoned him using wha

t

she r

eceived from Ying Zheng

. This is so heartbreaking. Not only

do we

find out

Y

ing Zheng

only saw

Tian Ming as a p

awn

,

we

also find out Qing Er was working for Ying Zheng this whole time. What a betrayal. Li Er: "So you used the unconsciousness medicine on me?" Ying Zheng: "That was me wanting to protect you. I didn't want you to be sad, to have to witness your martial arts brother die." Shut up, Ying Zheng. So tired of you and all your talk about not hurting Li Er. You've done some pretty horrible things to her. No matter what, Li Er would be a wreck at Jing Ke dying. Ying Zheng: "Li Er. I do love you."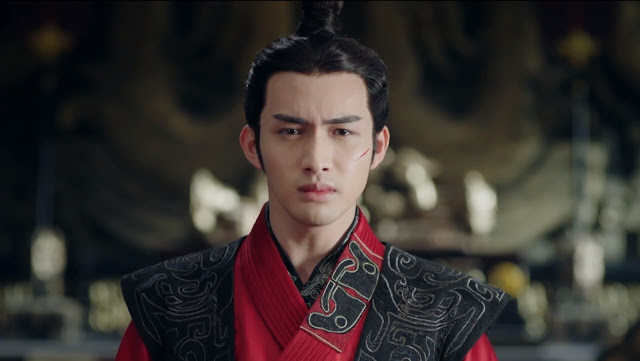 Li Er: "Now that you've accomplished what you

wanted

, it's my turn to do what I must." Ying Zheng: "So you're saying, for your martial arts brother, you will kill me?" Li Er: "For the people of this world. For your goal of conquering the world, all the people you've killed, do you think I don't know about it?" Ying Zheng: "You don't understand. I've told you. War

is only the method.

My goal is world peace." Li Er smiles wryly and says, "I don't believe you."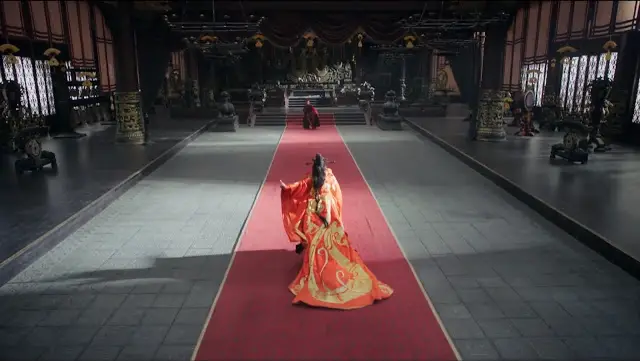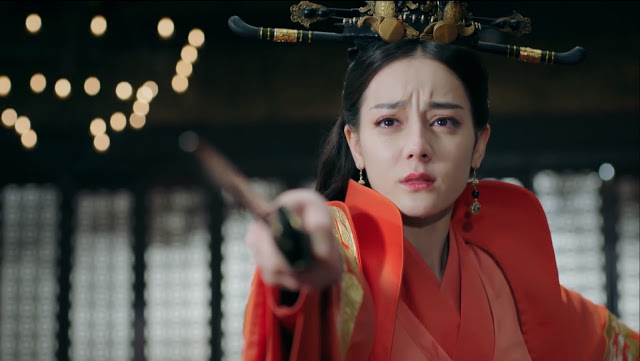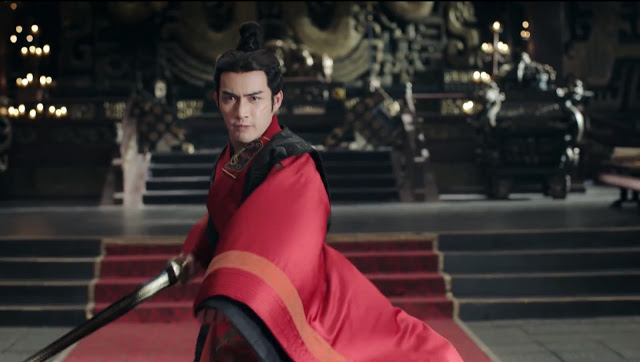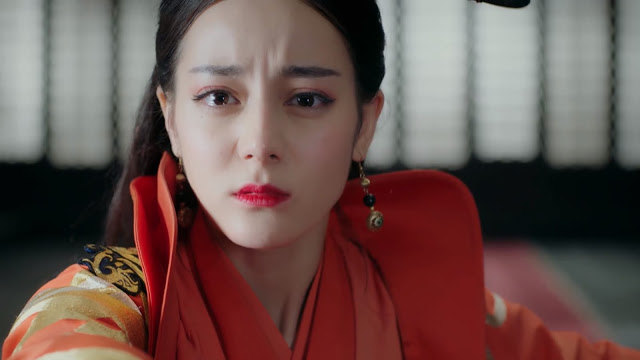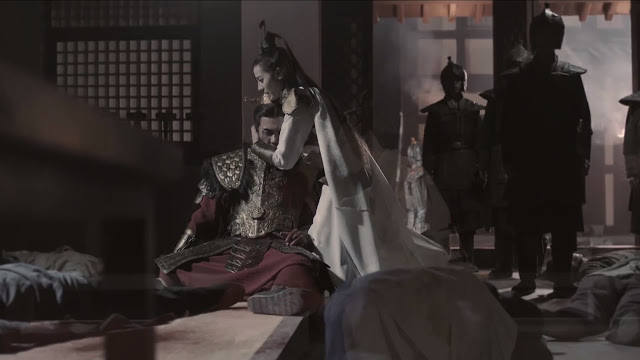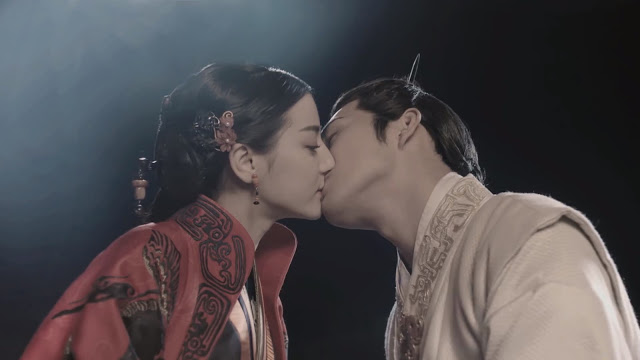 Ying Zheng: "So you will kill me?" Li Er: "Yes! My martial arts brother came today to kill you. Since he didn't succeed, I will kill you in his place. King of Qin

 –

y

ou

have to

die." Ying Zheng: "Okay. Since you've said you want to kill me, then using our swords, let's end everything. Come on!"
Li Er and Ying Zheng ru

sh

towards each other, swords ready to kill the other

.
At

the last moment, Li Er turns her sword around and hits Ying Zheng with the hilt of her sword. That happens at the same time Ying Zheng stabs her with his sword. OMG.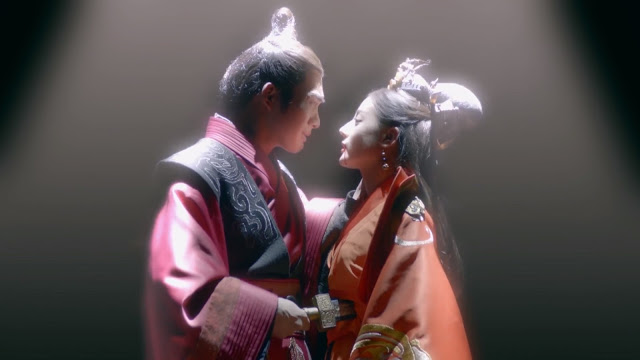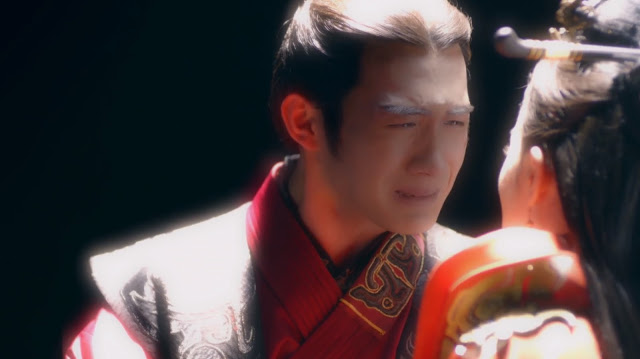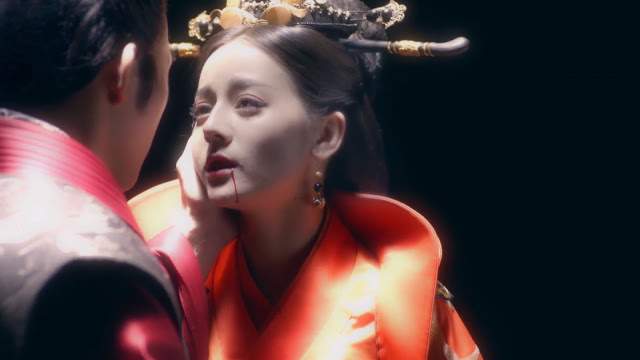 I didn

't

see

that coming

. We see

f

lashbacks

of

the moments that Ying Zheng and Li Er shared. I think Li Er still really loves Ying Zheng, so she couldn't bring herself to kill him. And I can't believe Ying Zheng actual

ly stabbed Li Er. I don't see how he could constantly talk about how much he loves her, and then stab her like this. Ying Zheng takes Li Er in his arms and asks her why she did that. Li Er: "I came up with this method, for you to kill the person you love most, you will understand how it feels to lose the person you love most." Ying Zheng: "Don't say anything more. I understand now." Li Er: "Only if you understand the people, will you be a good King." Li Er dies as Ying Zheng cries. Nooooo.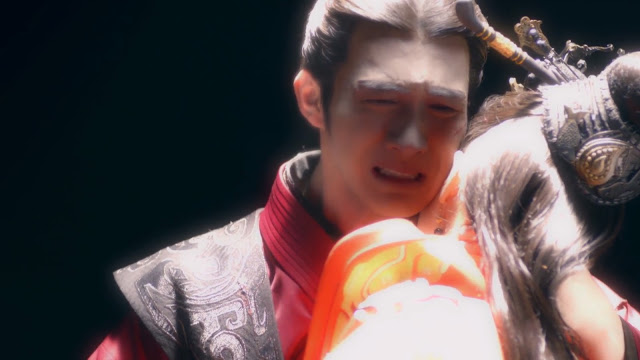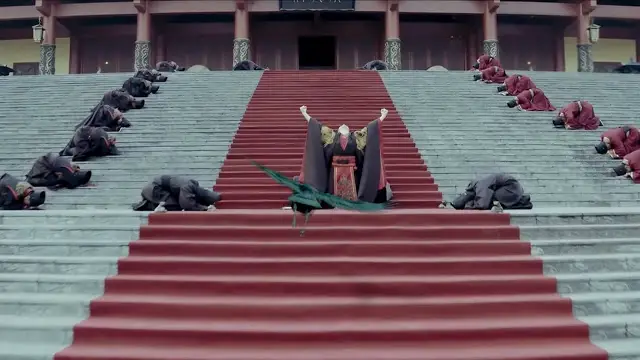 Ying Zheng walks out of the hall completely distraught. He kneels and yells to the sky.
We next see Ying Zheng on the same mountaintop where he, Li Er, and Jing Ke had gone to look at the moon when they were kids. It was there that they made their wishes to the moon, sealing them by taking turns drinking the wine that Jing Ke brought. Ying Zheng now stands on the mountaintop drinking wine all alone as he remembers. He looks over and sees young Li Er and Jing Ke looking back at him. They disappear and he is left to stand all by himself as he cries. The End. 
Thank you everyone for reading!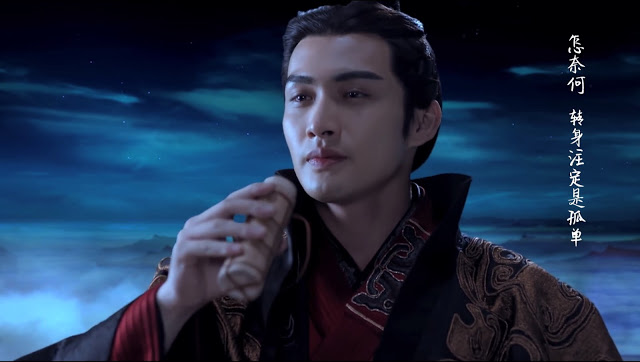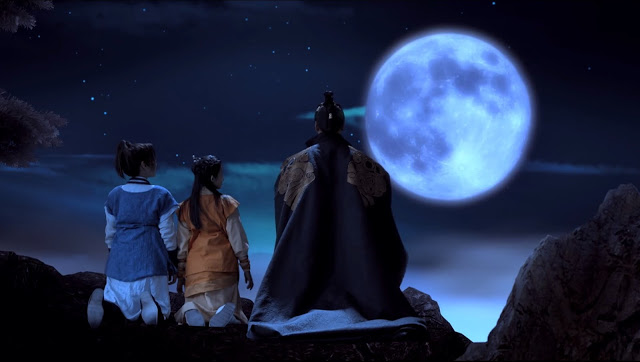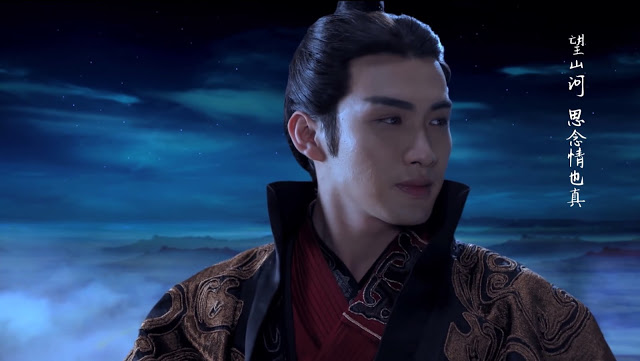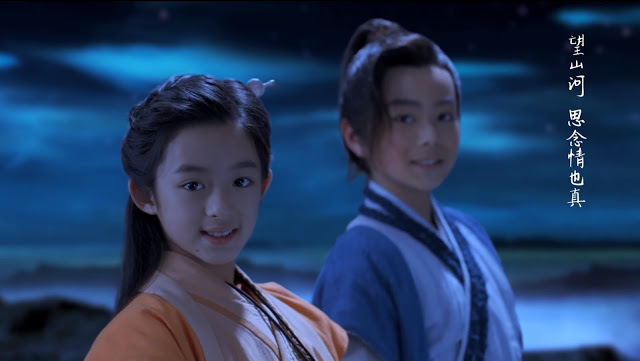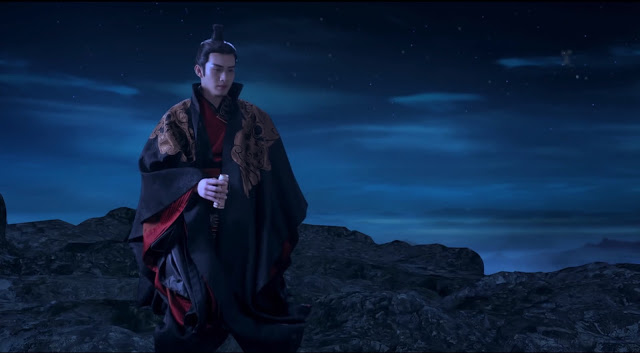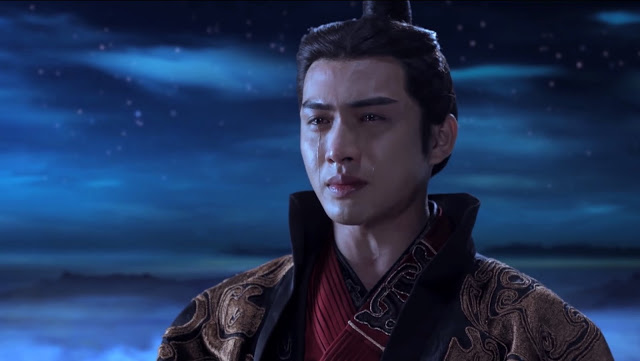 Final Impressions: 
I think I would have been more upset with the tragic ending except that from the beginning, it felt like their relationship was ill-fated. Ying Zheng and Li Er were such different people, their personalities and ideals were polar opposites. Even though they shared a lot of really sweet moments, it never felt like they were that compatible and that they really belonged together. Not like couples in other dramas.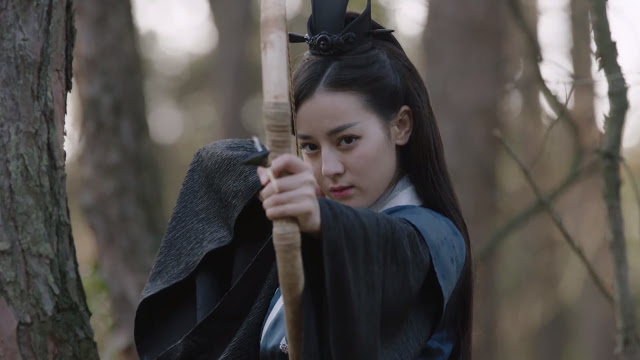 Li Er: I really liked Li Er in this drama. She had great qualities – smart, brave, strong, and very capable. She was always a kindhearted person as well, even when others would treat her badly. She was a person who put a lot of importance on relationships and never turned her back on those she cared about even if it meant putting herself in harm's way. She did so over and over again for Ying Zheng. I think from beginning to end she always stayed true to who she was.

It look a long time for Li Er to come to love Ying Zheng, but after she fell in love with him, she put her whole heart into it. It was because she loved him that she was willing to see things from his point of view and trust that he was doing the right thing in conquering the world. It must've been difficult for her to move past how her family members died and how her home state was destroyed by Qin. I think that what happened with Madam Chu and hearing how Ying Zheng truly felt about Tian Ming made Li Er finally see the light and wake up to what kind of person Ying Zheng really is. I don't think she ever would've been able to go back to the way things were especially after Ying Zheng killed Jing Ke. 

Ultimately, meeting Ying Zheng ruined Li Er's life. When I think of what could have been, it just makes me sad. I wish she could have lived to see Tian Ming grow up to adulthood as she had wanted. I'm glad that she's at least free from all of this mess. I don't think Ying Zheng is ever going to find another woman as amazing as her, and he didn't deserve her – she was too good for him.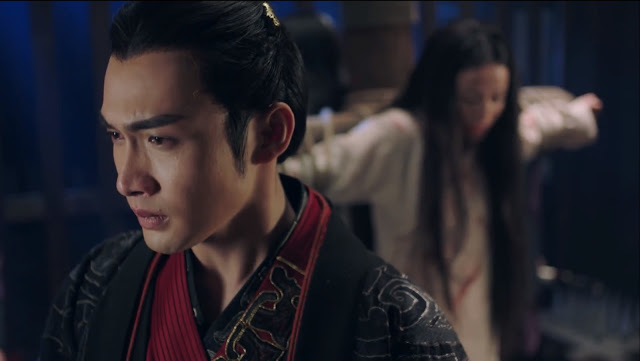 Ying Zheng: As I watched this drama, I really tried to like Ying Zheng and to root for him and Li Er. Honestly though, it was really difficult because he did a lot of things that bothered me from the very beginning. He always seemed extra ruthless and extra violent, more than what the situation called for. Even though he went through a lot as a child, it's not like his life was super difficult. He was born into royalty, he never had to worry about the basics of survival. Compared to a lot of people, he lived a sheltered and pampered life, and he had all the privilege and prestige anyone could ever want. The people around him scrambled to fulfill his every wish and he got used to getting exactly what he wanted. It made him arrogant, selfish, and possessive.
He claimed to love Li Er, but he hurt her so badly, I don't know if I would even call it love. I know I'm bringing another drama into it, but compared to Ye Hua of Ten Miles of Peach Blossoms, Ying Zheng was not a good guy. Ye Hua was willing to bring back Mo Yuan because he thought Bai Qian loved him, and he wanted her to be happy. On the other hand, Ying Zheng forced Li Er into entering the palace when it was the last thing she wanted, effectively separating her from everyone and everything she loved. He made her fight Meng Wu because he wanted her to have a miscarriage, he held a sword to her neck, and he tried to choke her. He separated Li Er from her own son so she would have no choice but to stay by his side.
I was almost done with Ying Zheng when he let Li Si whip Li Er after he found out that she was the one who helped Yan Dan escape from Qin. Li Er was left with serious injuries, and there's no excuse for doing that, especially towards someone he claims to love. I almost wanted to root for them again since they shared a lot of sweet moments after that, but the last straw was finding out what he planned to do to Tian Ming. It was an utter betrayal of Li Er's love and trust. I couldn't believe that to the very end, he kept saying that he loved Li Er, because I don't think so. He killed her! He still didn't know her after 10 years together to believe that she would kill him. Even if he thought she was going to kill him, he was actually willing to kill her too. Jerk.
I was really sad and upset that we lost Li Er, but I don't really care that Ying Zheng ended up alone. It was all his own doing. He was absolutely right when he said that it was his destiny to end up alone. He was always so suspicious, distrusting and manipulative that of course, he lost everyone close to him. Chengjiao, his mother, his father and finally, Li Er, the person he said he loved most. I remember thinking before the last episode that if Ying Zheng threatened to harm Tian Ming, I could understand why Li Er would kill him. I can see why it would bother Ying Zheng that Tian Ming is Li Er and Jing Ke's son together, but it would have been at least six years since Jing Ke and Li Er saw each other. Ying Zheng and Li Er went through so much together during that time.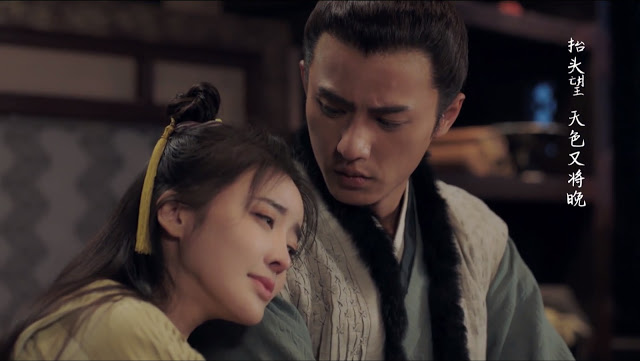 Jing Ke: There were times that I found Jing Ke annoying especially when he couldn't stop drinking after Li Er left him. His storylines were also more boring compared to the others', but I do feel really bad for him. He was collateral damage in Ying Zheng's plan to have Li Er. If not for Ying Zheng, he and Li Er would have been very happy together since they both had feelings for each other. 
I understand where he was coming from and why he did what he did. For him, it was always about fulfilling Li Er's grandfather's hopes for him to excel in martial arts and help the world. As much as he wanted to, he couldn't give up trying to assassinate Ying Zheng because he would be doing something good if he had succeeded. It was awful that he lost the love of his life and never met his son. He died so tragically.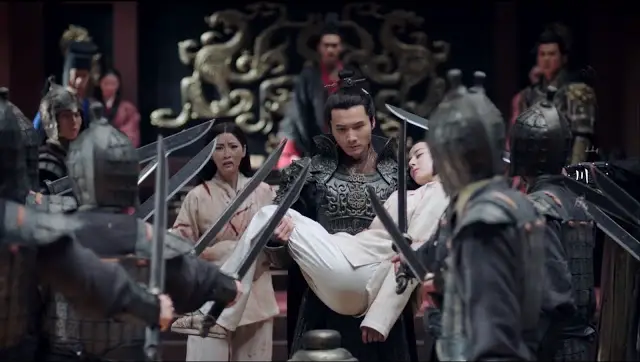 Han Shen: I loved Han Shen. I thought he was a great and honorable guy, and I was so sad and upset when he died. I really wanted him to make it to the end of the drama. I was hoping that he, Lan Er, and Ge Nie would raise Tian Ming and they could be happy. Damn Ying Zheng and his warriors. 
Between Han Shen, Ying Zheng, and Jing Ke, I would have liked it if Han Shen and Li Er ended up together. Unfortunately it wasn't meant to be because Li Er didn't have those kind of feelings for him. Han Shen always stood up for and protected Li Er no matter the situation, and I liked how what mattered to him most was Li Er and Tian Ming's happiness and safety. He never betrayed her and did everything he could for her. He loved Li Er the way that Ying Zheng should have. He was satisfied as long as Li Er was happy, even if the person she was with wasn't him. He didn't knock her over the head and lock her up somewhere until she loved him back.

Maybe Han Shen, Li Er, and Jing Ke can find each other and be happy in the afterlife.