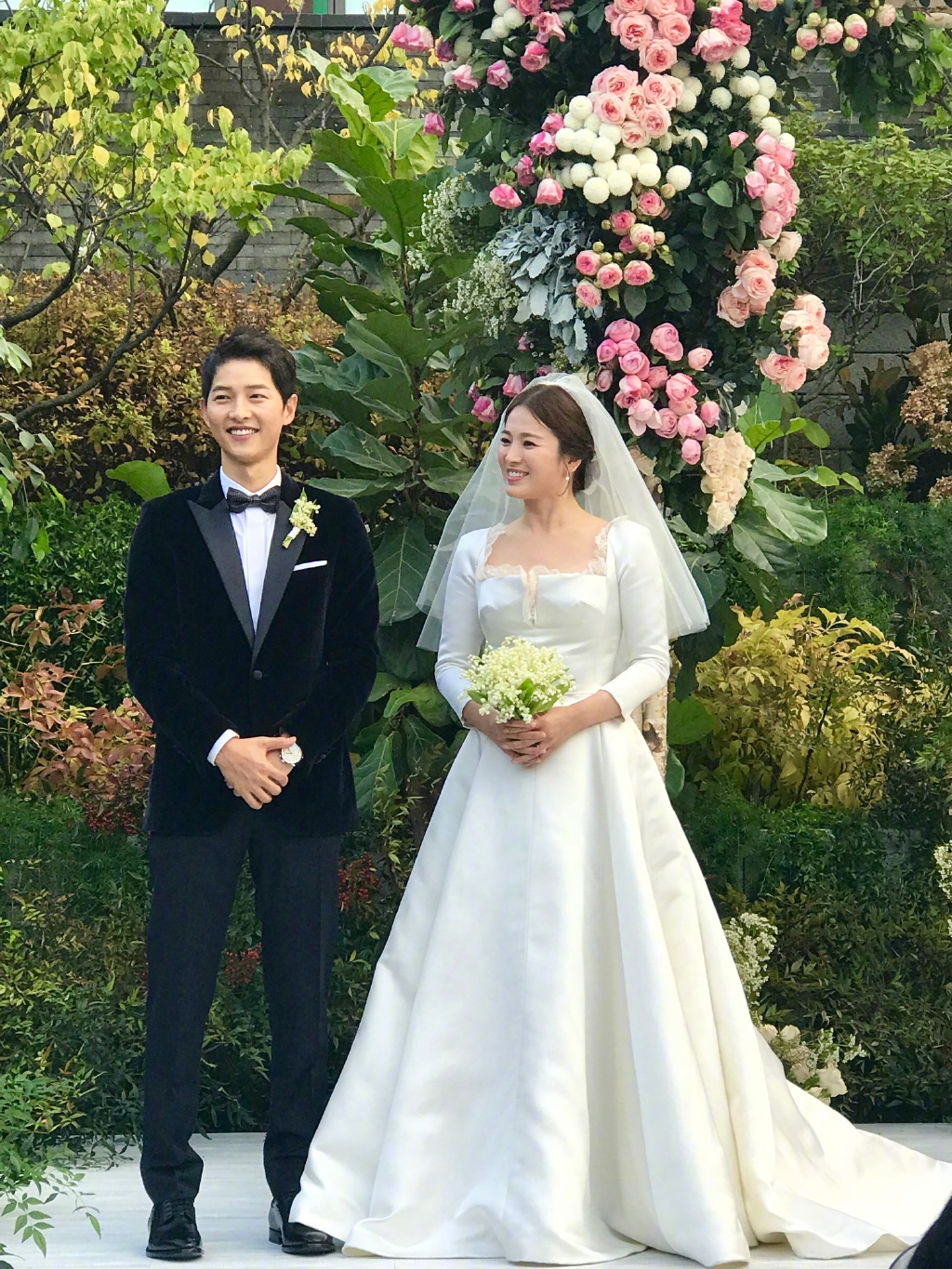 The biggest wedding bash of the year has arrived as Descendants of the Sun stars Song Hye Gyo and Song Joong Ki tied the knot today, October 31, at a private ceremony in Seoul. Whether it's meant to be a small gathering or not, it's guaranteed to be star-studded given the couple's popularity and good rep. 
Aside from the multitude of k-celebs, Harper's Bazaar China editor-in-chief Su Mang and Chinese actress Zhang Ziyi also graced the event
. 
Su Mang also uploaded some wedding photos to her weibo captioned, "Descendants of the Sun, beautiful love, best wishes to you…… Song Joong Ki and Song Hye Gyo continue to be happy." 
Aww real-life happy endings give me the warm and fuzzies. Congrats to the newly-weds.