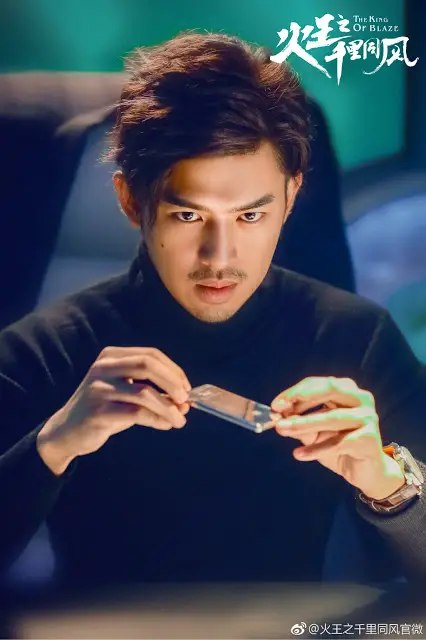 The King of Blaze 火王之破晓之战 which seemed to be following the route of a traditional fantasy series has just pulled a one eighty to take the story to a modern day setting. Chen Bolin is no longer the god of fire but the president of a company and a scientist. Jing Tian is not the god of wind but a reporter. Zhang Yi Jie is a researcher and Lai Yu Meng is an actress. The new fight has the deities taking up arms to save the environment. 
Come to think of it, the entire thing sounds a lot like
Ice Fantasy
and the later 
Ice Fantasy Destiny
, but I'm inclined to think that The King of Blaze is just following the source material that was written by 
You Su-lan 游素蘭
. 
Filming for part one wrapped last August and was immediately succeeded with filming for the sequel 
火王之千里同风 that began in September
.