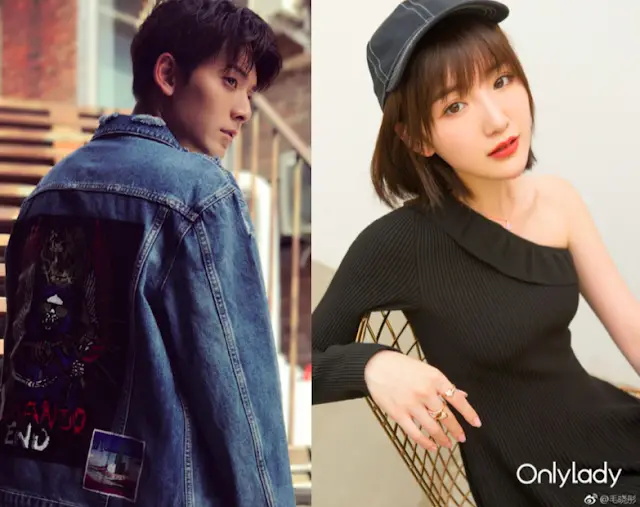 It began when Mao Xiaotong posted on weibo, "Never thought that this scene would flash before my eyes." There were speculations that it might mean wedding bells for her and boyfriend Chen Xiang, making them the second couple to wed from the 2015 c-drama Romance of the Condor Heroes, which saw Michelle Chen and Chen Xiao building a family of three.
But then, the post seems a little too cryptic for it to be a happy announcement, which led to breakup rumors that was later confirmed by Chen Xiang who writes, "The relationship began with me. As a man, I didn't protect Xiaotong well, which led to her getting hurt, a thousand apologies from going public to ending. As the parties concerned, we are most clear on the relationship – how it's precious and also fragile. This is definitely no publicity stunt, please stop the rumors and the attacks and give us the little bit of privacy left. Please everyone."
The post ultimately confirms that they have really broken up, and it's likely also a plea to stop the speculations being cooked up online from a third party being involved to a ploy for attention. 
Breakups are always sad to hear, what more for the people actually involved. Wish them both well.