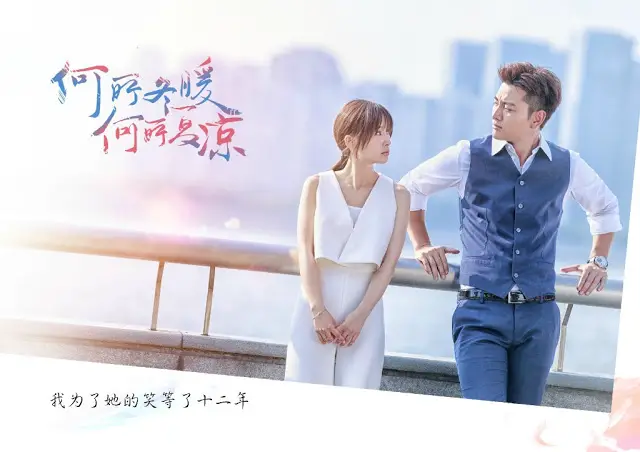 Where Winter is Warm, Where Summer is Cool 何所冬暖,何所夏凉 is a 44-episode Chinese drama adapted from a novel by Celine Gu Xi Jue 顾西爵. It follows a long romance as the poster reads, "In order to see her smile, I waited for twelve years." The series stars Jia Nai Liang, Olivia Wang, Liu Chang, Sun Jia Li, Guo Dong Dong, Wu Di Wen, Daniel Chan, etc.
Jian An Jie comes from an established family in Shanghai, but she is shunned and blamed for causing her stepmother's miscarriage. Only her stepmother's nephew Xi Chi Chen believes her unconditionally. However, during an instance when he was trying to appease her, he slaps her across the face and it becomes the final act that completely alienates Jian An Jie from the family that she no longer wants anything to do with. 
After a painful breakup with her first love who happens to be a huge star, she returns home six years later and finds herself developing an interesting relationship with Xi Chi Chen, whilst her ex-boyfriend also returns to her life.
I doubt I'll be watching this, but I think 
Olivia Wang
looks really pretty here and that she can pull off the long hair too, which just reaffirms that the period drama 
God of Lost Fantasy
must've really messed up. On another note, 
all the wide shots remind me of a tourist ad of some sort, and the show even specifically promotes scenes from Hangzhou where the 2016 G20 summit was held. Meh, I wish we had more pictures of the cast instead. 
Release Date: September 10, 2017 Zhejiang TV and Tencent QQ

Rate your favorite Chinese dramas in 2017.