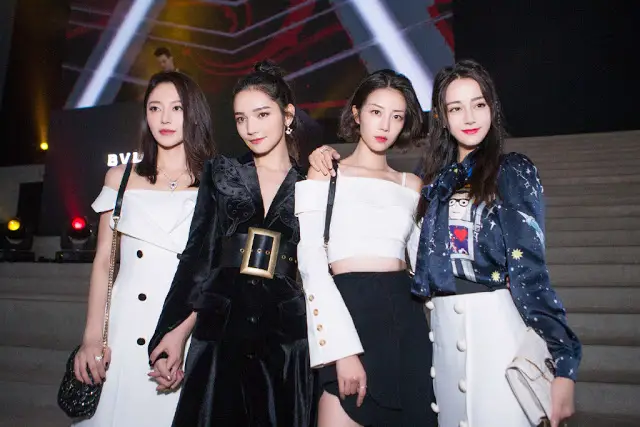 The Bulgari Event held in Beijing last night was themed sisterhood, so it seems fitting to shed the spotlight on Maggie Huang, Daisy Dai Si, Li Xi Rui and Dilraba Dilmurat 
all of whom have worked with each other several times before. The four lovely ladies belong under Jaywalk Studio (better known as Yang Mi Studio) and even leaned in for a group photo to show some sisterly love.  
Dilraba Dilmurat and Li Xi Rui played inseparable friends in Pretty Li Hui Zhen while Maggie Huang and Daisy Dai Si are currently filming While We Are Still Young. Too bad their boss
Yang Mi
wasn't there as well because that would have been even better. 
Alan Yu Menglong also graced the event looking dapper in a suit, and if you weren't thinking it before, I bet you're thinking 
Ten Miles of Peach Blossoms
 now. Zhang Zhe Han opted for a simple formal shirt, which kind of matches his costume in Legend of Yun Xi where he's also in black.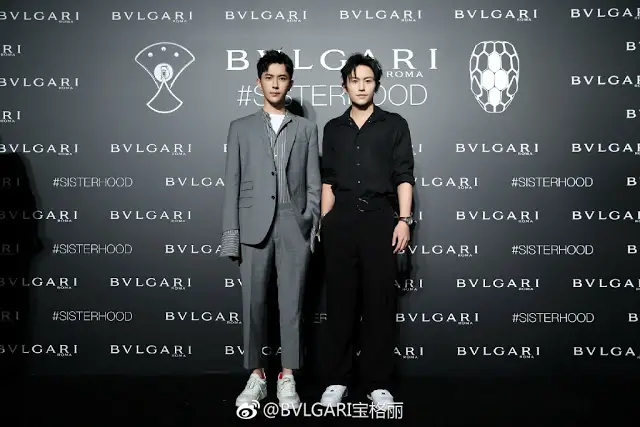 Li Qin and Tina Tang are the next pair on the red carpet. Both recently donned the ancient garb for their respective dramas that are talked about for their own reasons. Princess Agents was a huge hit and Advisors Alliance was highly-praised. 
Last but certainly not the least, Bella Hadid and Jolin Tsai seem to have become fast friends even though you won't be able to tell from their intense stares. Bella Hadid actually wrote her very first weibo post on the same day and said, "
Hello China!!! So happy to be here for the Bulgari Sisterhood Event with @JolinTsai @BVLGARI #sisterhood# See you sososo so soon!!! I can't wait'"
Aside from giving us a glimpse of the actual event, Jaywalk Studio has released photos of the four ladies before the party. I just noticed that they're all wearing the same shoes!