Legend of Yun Xi 芸汐传 is a 48-episode Chinese drama based on the novel Poison Genius Consort by Jie Muo 
芥沫 
(translated to english on volarenovels). It follows a lady doctor who marries into the royal family and gets caught in the political machinations in the palace whilst she falls into a romance with her husband. 
It is a 
Shanghai Star 48 Culture and Media Group production that brings together a huge ensemble led by 
Ju Jing Yi (Xuan Yuan Sword), Zhang Zhe Han (Zhao Ge), Merxat Mi Re (Above the Clouds), Wang You Shuo, Xu Jia Qi, Lin Si Yi (Fighter of the Destiny), Shao Xue Cong, Liu Hao Ran, and Xie Lei Lei.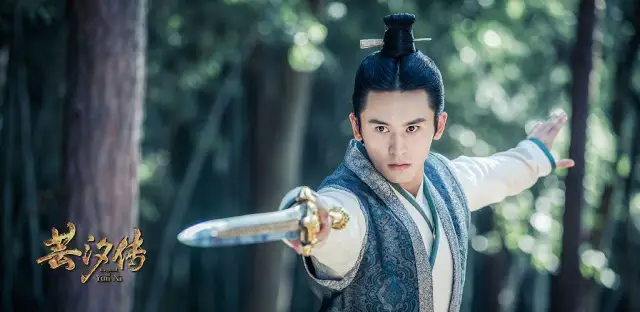 The story takes place during a chaotic time when the land has split into three kingdoms – Tiang Ning, Western Zhou and Northern Li. The Tian Ning King is cunning and distrustful, and fears his own subordinate 
Long Feiye. To dampen his spirits, the King
 arranges for Long Feiye to be married to an ugly woman named Han Yun Xi (played by Ju Jing Yi who so far just looks gorgeous).
Han Yun Xi is a kind and talented woman who comes from a medical family and is adept with poisons. She is also forced into obeying the decree of the king and becomes a royal consort in name only. However, circumstances allow her to show off her skills time and again, winning the admiration of Long Feiye. At the same time, she also forms a friendship with Gu Qi Shao.
Release Date: June 25, 2018 iQiYi (two episodes every Monday to Wednesday at 8pm)