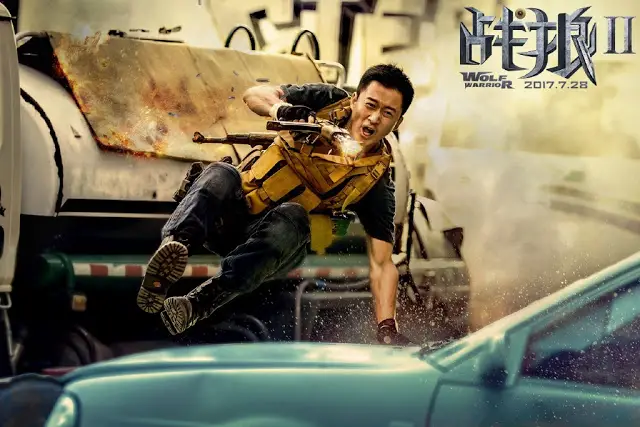 I don't think anyone really knew just how big Wolf Warriors 2 would get, but it's literally become a monster size hit that is impossible to miss. 
Ever since hitting theaters in China on July 28, it has been pushing new highs with record-breaking speed. It became the top single day grosser with earnings of RMB 400 million and has surpassed Mermaid to become the nation's top grossing domestic movie. 
It's worth noting that Mermaid took 19 days to cross the 
3 billion mark before establishing a record high of RMB 3.39 billion 
which 
Wolf Warriors
 ended up beating in just 12 days. It recently celebrated hitting the 4 billion mark and only time will tell how high it can go. 
The cast took its final stop of nationwide promotions in He Fei on August 8. 
When asked about his thoughts on the movie's success,
Jacky Wu Jing
responded, "it's a little overwhelming, just want to do three things, sleep, eat and go to the bathroom." As the man running the show, I have nothing but mad respect for the guy for being the actor, producer and director.
Wolf Warriors 2 seemed like an explosive action movie that's all about guts and glory. I admit that it wasn't on my watchlist before, but it sure is now. In fact, it really was a dark horse that has beat out fantasy action flicks and the lure of idols. Once Upon A Time grossed RMB 500 million as of day 9 while Founding of An Army pulled in 369 million as of day 16 of their respective premieres.