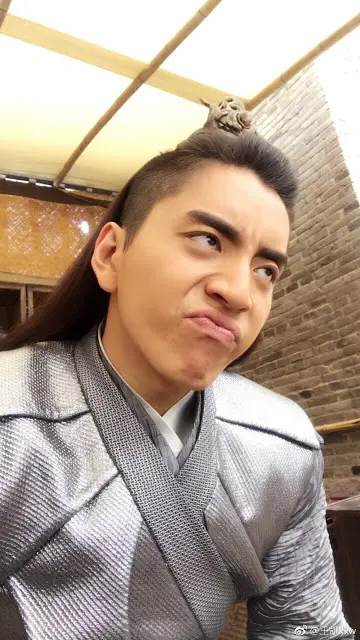 There needs to be a dedicated section just to document how these three throw jabs at each other because it's hilarious. Wang Kai posted on his weibo, "Us at this very moment" along with pictures of them in different places. 
Darren Wang
clues us in on their location by adding a hashtag to his current drama The Majesty of Wolf. He also hashtags Wang Kai's new Three Kingdoms movie that is based on the popular video game called Dynasty Warriors and finally ends with, "@MaTianyu, What are you filming, I forgot."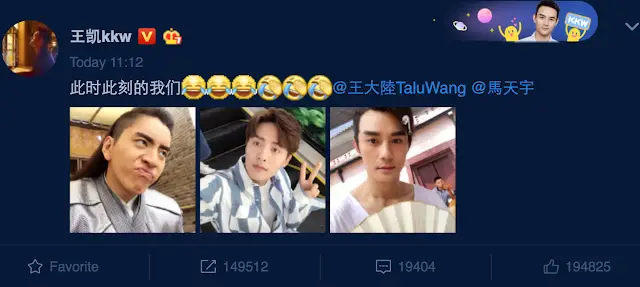 Ma Tianyu responds by saying that after filming Secret of the Three Kingdoms, he has been filming Cry Me A Sad River, and then ends with "之你滚犊砸~(beat it)~
"
I guess the bromance grows stronger with tough love. It's amusing how they've conveniently promoted all of their respective projects through the name dropping, and that's not including their movie A Better Tomorrow 4 which is what sparked the bromance in the first place. If this is all one clever ploy to promote that, it's working?.