Monster Hunt
捉妖记
 is a 2015 fantasy action comedy that brings humans and monsters together while seeking to redefine the belief that "all monsters are monsters." Similarly, the movie depicts that some humans can be monsters (both literally and figuratively). 
It's a star-studded ensemble led by Bai Bai He (Surgeons), Jing Boran (Love O2O), Wallace Chung (General and I), Jiang Wu, Yao Chen (Journey to the West 2), and Tang Wei with special appearances by Eric Tsang (Fighter of the Destiny) and Sandra Ng. 
The story begins with a civil war in the monster world, wherein the Monster King is assassinated and the Monster Queen escapes into the human world. The Monster Queen is pregnant and her supporters (played by Eric Tsang and Sandra Ng) seek to protect her and their future king. 
However, a huge monster catches up to them, so the Queen quickly transfers her egg to a man named Song Tianyin (
Jing Boran
). 
This fated meeting not only makes Song Tianyin pregnant, but he also meets Huo Xiaolan (Bai Baihe), a monster hunter who earns a living from capturing monsters. Together, they embark on an adventure as Tianyin seeks to solve his pregnancy problem and Xiaolan aims for her prize money, neither of them expecting that the journey to change their lives.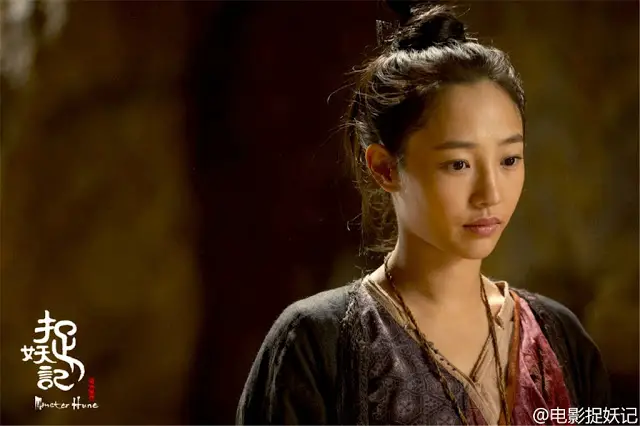 The movie blew up into China's highest grossing film in 2015, which goes to show how marketable the genre is. A
 sequel is also slated to premiere next year. Frankly
, 
the baby monster's super cute features can melt one's heart, and it seems like a fun watch that moviegoers can enjoy.

Release Date: July 16, 2015