Line Walker 2 使徒行者2 is a 30-episode crime thriller that brings together Michael Miu, Benz Hui, Benjamin Yuen, Moses Chan, Jessica Hsuan, Chau Pak-ho and Priscilla Wong for the prequel to TVB's 2014 hit series Line Walker. The production is a collaboration between the Chinese company Tencent and TVB. 
Charmaine Sheh
 (Yanxi Strategy) and
Raymond Lam
 (Rule the World) who were the main leads alongside Michael Miu will not be reprising their roles.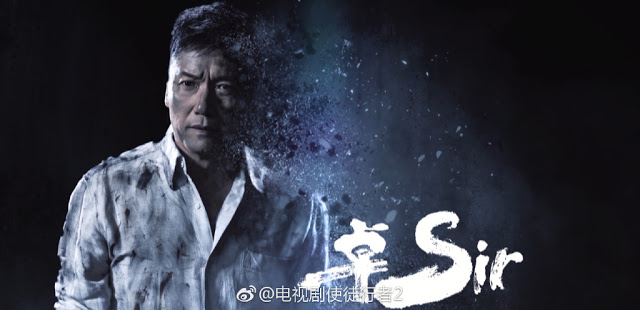 Back in 2010, Cheuk Sir heads to Thailand for a big drug bust. Just as the mission is about to be completed, an explosion kills all of his undercover cops. On top of that, his good friend and colleague gets murdered, leaving an apprentice who has yet to be a full-fledged policewoman under his guidance. 
Knowing that his friend would also have people working for him, it becomes imperative to track down the identities of the undercover cops in order to get to the truth. It almost sounds formulaic how everything in the Line Walker franchise follows the theme about finding the undercover, but hey, if it worked the first time… 
Meanwhile, an internal gang war results in the death of Foon Hei Gor's wife which leads him to erase his own police files to become a gang lord through and through. All of this happen amidst large scale criminal activities in a story where it's hard to trust anyone. 
I haven't seen the original, but I really want to now since it was so successful that it earned this prequel and also a big budget movie last year starring Nick Cheung, Louis Koo and Francis Ng. Besides, Hong Kong has a stellar track record for the genre, what with Infernal Affairs gaining international recognition and all my favorite cop dramas being TVB serials. 
I'm thinking to start with the prequel, before watching Line Walker next (hmm, time to marathon?).
Release Date: Sep. 18, 2017 TVB, Tencent QQ (one episode every night Monday-Friday 9:30pm)

Rate your favorite Chinese dramas in 2017.