Delicious Destiny 美味奇缘 is a 32-episode Chinese drama that tells a romance between an executive chef obsessed with food and a culinary show director born with a sensitive palette. The two butt heads during the taping for a show which ignites a rollercoaster romance that's full of ups and downs.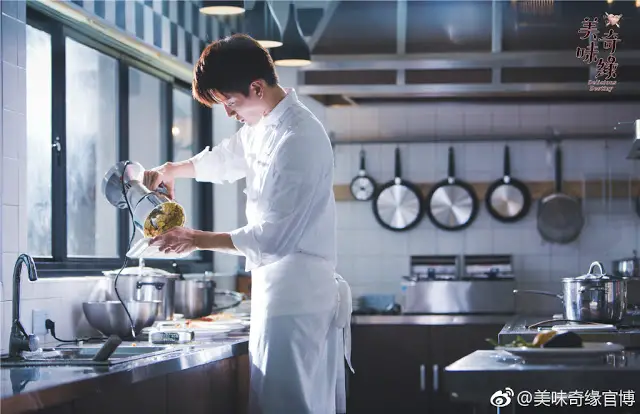 I don't know what trials our main couple will face since it's implied that they'll be going through some rough patches, but with the promise of good food and good company and a title called Delicious Destiny, how bad can it really be? 
I'm expecting food porn and romantic dates with three couple pairings led by
Mike D'Angelo
(Monster Killer 2),
Rachel Mao Xiaotong
(The Fated General),
Zhang Yu Jian
(An Oriental Odyssey),
Maggie Chen Xinyu
(Rule the World),
Fang Yi Lun
and
Sheng Lang Xi
.  
On a side note, it's a pleasant surprise to see Zhang Yu Jian and Maggie Chen here since it definitely brings back memories of Ice Fantasy. If they couldn't be a couple in a fantasy world, then I hope that they get a happy ending here. 
Release Date: Sep. 11, 2017 Hunan TV (daily drama)

Rate your favorite Chinese dramas in 2017.