An Oriental Odyssey 盛唐幻夜 is a 50-episode Chinese drama that follows a quartet of crime solving heroes during the Tang Dynasty. Given the title, expect a story with elements taken from Journey to the West. It is directed by Chou Hsiao-Peng with a screenplay written by Miao Juan 缪娟 who happens to be the queen of romantic fiction novels with bestsellers like Les Interpretes.  
The story begins after the death of the Tang San Monk. He leaves a string of Heavenly Pearls that are known to have magical powers, and it causes discord between his two disciples who fight tooth and nail until it ends in chaos and the Pearls go missing. Tian Qiao becomes a revered master for managing to protect the body of Tang San Monk while Tian Shu is labelled a traitor and becomes a wanted man.
Nineteen years later and the Tang Dynasty is experiencing a golden age. However, a series of strange events begin occurring in the capital of Luoyang. Yuan An is the daughter of a government official who is passionate about fighting crime. She crosses paths with Zhao Lan, a righteous detective and purchases an amnesiac slave from the streets out of pity.
I like how that the characters seem colorful enough to command interest. What's the backstory behind the slave guy, and what really happened all those years ago that started this whole search for the Heavenly Pearls? I'm also not sure who the couple pairings are but it looks like a complicated love line that centers around our main girl caught between two men plus a princess who's hopelessly in love with one of them.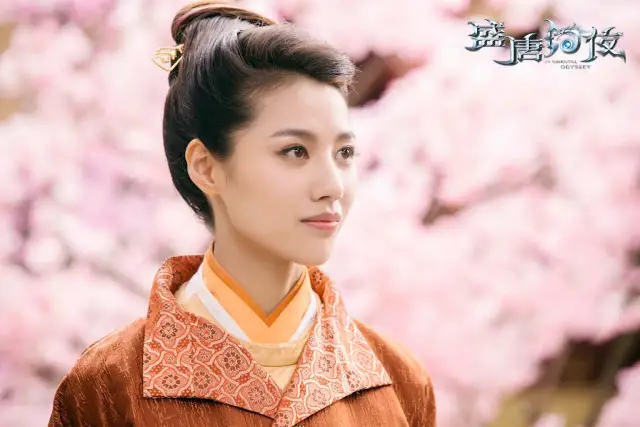 All of this takes place in a story that's covers many genres since it's a costume, idol, romance, fantasy and detective drama rolled into one. The series stars Janice Wu (Fighter of the Destiny). Zheng Ye Cheng (lET's Shake It), Zhang Yu Jian (Delicious Destiny) and Dong Qi. 
P.S. If you're still sad about
My Amazing Boyfriend 2
, at least you can catch Janice Wu here. 
Release Date: October 18, 2018 Tencent (two episodes every Thursday to Saturday at 8pm, members watch next week in advance) 

Rate your favorite Chinese dramas in 2018.