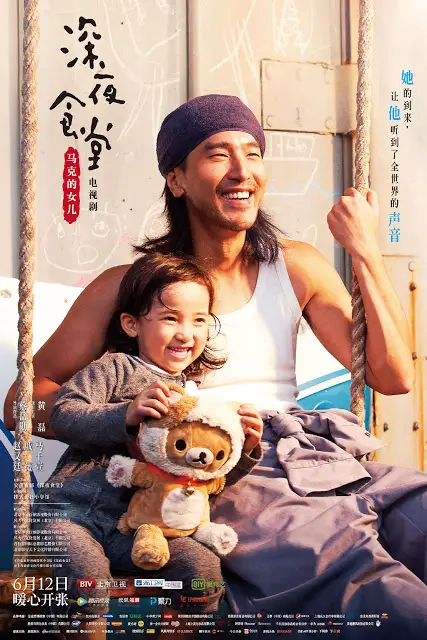 Midnight Diner
 深夜食堂 
has just released a trailer 
and I think it's pretty clear that we're going to need boxes of tissues for this one. The story which is based on a Japanese manga about a chef who runs a nondescript diner led by Huang Lei welcomes its first patrons starring Mark Chao, Qi Wei and Ma Qian Yi. 
It begins when a little girl gets into an accident. Her speech-impaired father rushes her to the hospital desperate, grief-stricken and visibly frustrated when he has trouble expressing himself. Father and daughter share a strong bond, but his ability to raise her is brought into question especially when his daughter's birth mother comes along. 
Who's to say who's right or wrong in this one when both sides seem to want what's best for the child? 
I have a feeling that this is a show that's going to turn me into an emotional wreck with a premise setup to be a tearjerker by design. 
Coming from a background that values strong family ties, I'm definitely a sucker for dramas like this, what's more when Mark Chao is going to reenact the whole you-and-me-against-the-world thing with his daughter. At one point, the girl whispers resolutely to dad, "Let's run away." 
I already loved Mark Chao when he played dad to Ah Li in Ten Miles of Peach Blossoms, so I imagine that this will be an even more relatable depiction since he is a simple man in the modern day world trying his best to be a father
. 
Catch the trailer 
here
, the acting hits you straight to the heart (pardon the 80's love song reference). 
Correction: Midnight Diner will not open with Mark's Daughter but will instead feature a heartwarming story about three girlfriends that stars Wu Xin from the popular variety show Happy Camp.