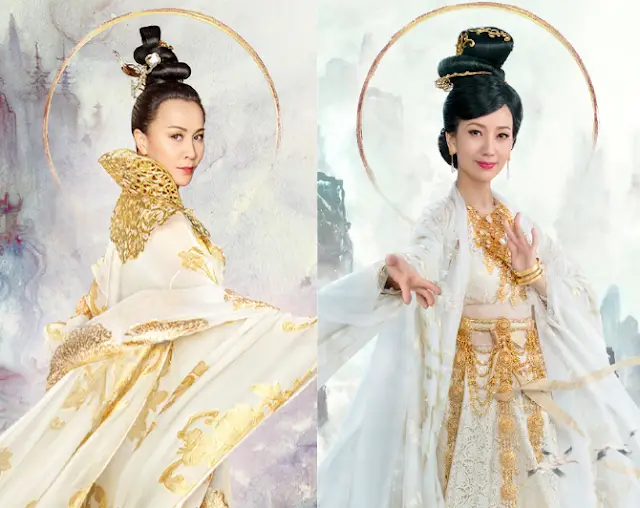 There are three Madam White Snake drama adaptations in the pipeline but it looks like one already has a significant advantage against the rest. 
The Destiny of the White Snake 天乩之白蛇传说 which stars
Yang Zi
,
Ren Jialun
,
Mao Zi Jun
and
Li Man
has clinched not one but two well-respected veterans in the entertainment industry.
Carina Lau plays the mother of the West King, a regal role fitting for movie royalty such as herself.
 She is a goddess high up in the heavens who owns the Peach Garden that's a setting often seen in Chinese fantasy. 
Angie Chiu
plays the holy mother of Mount Li and also the teacher of the heroine. As an actress, she isn't really very active anymore, so it is especially fitting that she has chosen to take part in this production. After all, she is none other than the 
white snake
 from the nineties. Yang Zi has got big shoes to fill, but she can probably get pointers from her senior given that they're actually working alongside each other.