Princess Agents 楚乔传 packs a powerful punch that draws blood and gore from the onset. It is one of a kind as far as historical dramas go that is
 diminished ever so slightly by less than ideal special effects. Nonetheless, I couldn't tear my eyes away even as the fake wolves spilled fake blood because
 this is a story where the stakes feel real. 

The series premiere garnered CSM Nationwide ratings of 0.88% and CSM52 Cities ratings of 0.84%, which are not quite enough to rival primetime shows or even match the numbers of the previous Fighter of the Destiny, but it still succeeds in beating out competition to place in first during its time slot. To top it off, online broadcasts have accumulated 400 million views within twelve hours of its release.  
Episode 1 begins when a woman (Zhao Li Ying) plunges deep into the water. Nothing is known about her except that she has elaborate markings on her back. Her head hits the floor with a thud and then there's a voiceover, "I don't know where my hometown is, because I don't remember the past and I'm even more uncertain about the future." 
She keeps hearing a woman calling for Chu Qiao, a name that she doesn't recognize as her own. She flashes back to a man taking her in as a child and giving her the name Jing Xiao Liu (which stands for Little Six). We catch glimpses of a violent past further back in time when the child was on the run chased by people screaming bloody murder and implying that she killed her own mother. We see her again as an adult, her face covered behind a veil before the impending fall.
In the present, she is inside one of many cages holding servant girls captive. A young girl befriends her and asks for her name and she introduces herself as Jing Xiao Liu. They arrive at the destination only to find it unsettling when they are provided with clean garments to change into.
The scene shifts to that of five men racing down a busy street on galloping horses, all of them surrounded by an air of nobility. Yuan Song (Niu Jun Feng) shakes his head that they could have caused an accident with the stunt they pulled and Yuwen Huai (Ian Wang Yanlin) agrees, suggesting that they take the party elsewhere in order to play a game that is intense and exciting complete with anguished screaming.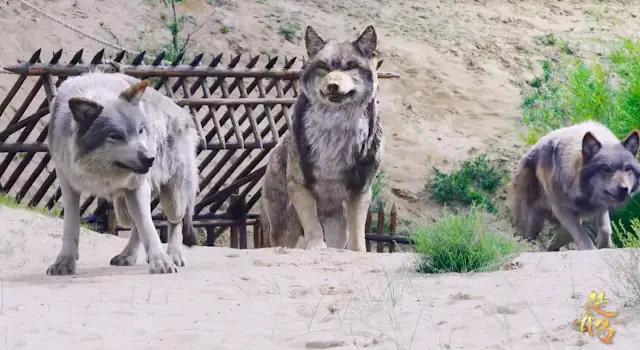 It soon becomes apparent just what sinister concoction he has in mind when the servant girls are herded into the open area. Yuwen Huai explains the mechanics of the game which is basically for the players to kill the women and wolves save for those who belong to their own team. 
Yuan Song opposes the idea for being too brutal but Yuwen Huai reasons that the women are facing a death sentence and the game may be their only hope for survival. 
Yan Xun (Shawn Dou) also refused to participate initially but to forfeit would spell a worse outcome for the women belonging to his team. Zhao Xi Feng (Jin Han) chants for the wolves to be released but Yan Song counters that they should at least wait for Yuwen Yue to arrive. Yuwen Huai smirks that Yuwen Yue may be too busy having the time of his life. 
As they speak, Yuwen Yue (Lin Gengxin) enters his chambers to find a woman offering herself up to him. His face betrays no emotion as he falls into her embrace, but she brandishes a weapon as she was leaning in for a kiss
. Yuwen Yue blocks her attack and she busts out the wolverine needles for a fight that she instantly loses.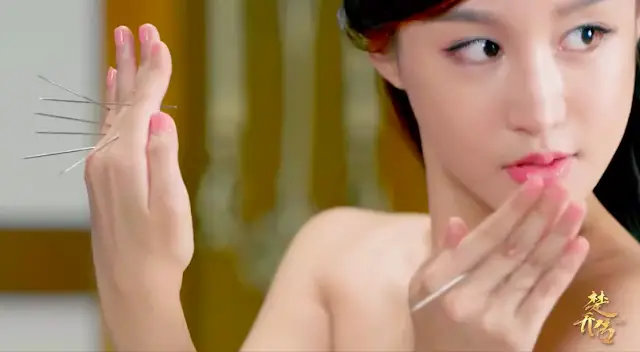 When asked what it was that gave her away, Yuwen Yue admits that everything about her was wrong from the beginning but he has encountered assassins and poison numerous times before and not seduction, that's a first for him and now that he has experienced it, it is nothing interesting after all. 
Meanwhile, the games begin and it is a slaughterhouse. Yan Xun and Yuan Song take it upon themselves to save as many as they can, rescuing Xiao Liu and her friend in the process. Yan Xun seems to have taken a particular interest in Xiao Liu and he saves her again and again. 
Xiao Liu also catch the eye of Yuwen Huai who is amused to find prey that can put up a fight. He aims an arrow straight for her but Yan Xun shoots it down and declares that no one should dare touch her. Realizing the attempt on her life, Xiao Liu glares in the direction of the podium (I swear, all that is left is a bow and arrow and she's Katniss). 
Wolves surround her and start tearing into her flesh but she grabs an arrow to take down her first wolf, then the second, then the third. Yan Xun readies his next shot but he finds that Xiao Liu no longer needs saving because she is more than capable of defending herself and her friend. Yuwen Yue observes everything from afar and remarks that she is a natural warrior. 
Given that the time is up, Yuan Song declares that there shall be no more killing. However, Yuwen Huai sneaks one more shot in and it goes straight through Xiao Liu's friend. It's the first emotional death to really hit home but Xiao Liu barely has any time to grieve since she is the next target
.
After all, Yuwen Huai wasn't going to allow a servant girl marked as one of Yuwen Yue's to become the sole survivor. 

Yan Xun attempts to stop Yuwen Huai to no avail and to everyone's surprise, Yuwen Yue intervenes, effectively saving Xiao Liu. 
With everyone else gone, Xiao Liu is brought to her knees before Yan Xun. She is defiant as she looks him squarely in the eye to say that she will only tell him her name when the day comes that she no longer has to look up to him. Yan Xun smilies and leaves her be, though he makes it a point to warn the stewart from playing any dirty tricks.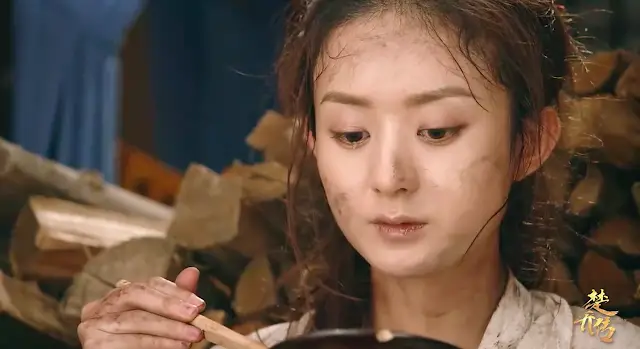 The warning goes unheeded because the stewart answers to Yuwen Huai, and he is hellbent on making Xiao Liu pay for displeasing his boss. Nevertheless, we get a brief reprieve as Xiao Liu is thrown into a closet, finally alone. 
A male servant who turns out to be her fifth brother secretly brings her food, and he tells her that their sisters are also in the Yuwen Manor. 
Yan Xun and Yuwen Yue also reminisce the events of the day. Yuwen Yue asks his friend whether he is done pretending to be an aimless wanderer since he brought his A game to the hunt. 
Yan Xun reasons that even a person like him should have such basic skills. Besides, Yuwen Yue also acted very unlike himself and he hints that Yuwen Yue must be attracted to the girl. 
First Impressions:
 With the number of historical c-dramas being churned out, change is good if not necessary and I love that the show dares to be different, bringing a convoluted world that adheres to a twisted set of rules.
Out of the all the nobles, there are those who are clearly deranged, those that don't speak and those that speak up because they have a conscience. It doesn't make much of a difference because they all contribute to a society that feeds on the weak. 
The wicked are at their worst and I actually appreciated 
Ian Wang Yanlin
 as the villain though it probably has more to do with spillover love for Monster Killer. He is almost cartoonish here given how rotten to the core his character is, but it seems fitting for a show that is not big on subtlety.
Lin Gengxin plays the cold and uncaring male protagonist. There's usually a warmth buried deep down inside such a man
that we don't see just yet especially because his small acts of kindness thus far have been motivated by self-interest and nothing else. I still find a certain appeal to his cool persona but I'm worried that he'll cross the line and do something unforgivable.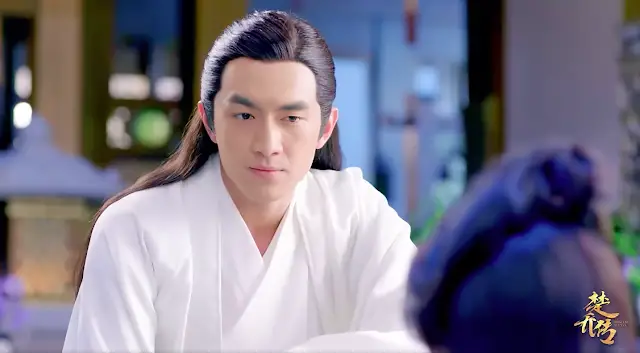 Zhao Li Ying
 definitely had to do a lot of heavy lifting since she not only had the most scenes but she also had to get into the thick of the action
. As far as her transformation goes, I'd say she was successful because I easily empathized with her as the heroine, and I can already see myself desperately wanting for her to rise up and beat everyone to a pulp. 
Her young counterpart is equally badass from the little that we see, 
which is why I don't mind that they dropped time travel, not when 
Chu Qiao's back story has the potential to be epic on its own
.
In spite of the flaws, Princess Agents brings a shock value that is worth checking out. It reminds me of General and I which had a similar feel, except for the fact that that went haywire pretty quickly for me. 
Princess Agents seems setup to tell a crazy story packed with an insanely sadistic streak, but I'm just hoping that it'll end up being the good kind of crazy. 
Let me know what you guys think. I've been anticipating this show for too long and practically willing it to be good that I might not be thinking straight, so please do share.