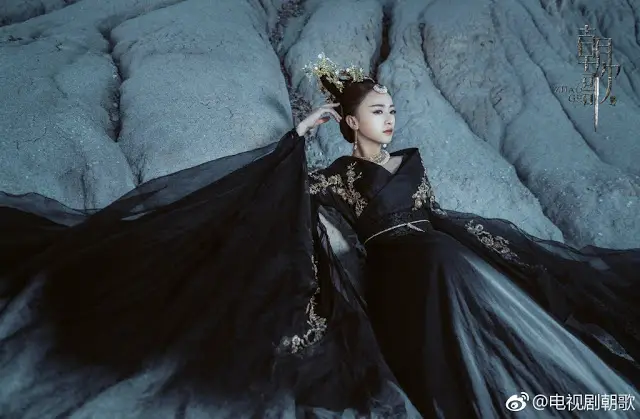 Given Yu Zheng's past, it doesn't exactly come as a surprise to find that there are people who would balk at the idea of
him producing and writing yet another drama but his upcoming Chinese drama 
Zhao Ge
paints a picture that is too pretty to ignore. 
The show even invited Lin Hai Yin who has shot the likes of 
Maggie Cheung 
and 
Leehom Wang 
to photograph the cast of rising stars led by Zhang Zhe Han, Wu Jin Yan, Merxat Mi Re, Li Yi Tong, etc. The result is a stunning combination of high fashion meets wuxia on the sprawling landscapes of Xinjiang. Gimmick or not, it's a concept I wouldn't mind seeing more of because it's such a feast for the eyes. 
The show is currently still in post-production and while there's no telling whether it will actually be any good, everything that I've seen so far from the flowing costumes to the artistic cinematography has me convinced that it's at least worth a shot.